The Warren Youth Soccer Association: Welcome

Welcome to the Warren Youth Soccer Association!!
---
Fall competitive registration is now available! We will have teams for both boys and girls in the U8-U12 age groups. Please click on the "Fall 2018" tab for information and to register your child now.
We ALWAYS welcome volunteers
(please contact us if you are interested)
---
We had an amazing Summer Rec 2018 season! Thank you to all of the volunteers who helped the program be so successful! See you next year!!
---
We are always looking for coaches/volunteers! Please let us know if you are interested in joining.
---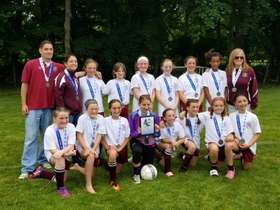 Congrats to Coach Joanne Quinn for being named RI SuperLiga Coach of the Year!!
Handout:
Medical Release & Parental Code of Conduct