The Warren Youth Soccer Association: Welcome

Welcome to the Warren Youth Soccer Association!!
---
Spring competitive registration is now available! We will have teams for both boys and girls. Please click on the "Spring 2019" tab for information and to register your child now.
We ALWAYS welcome volunteers
(please contact us if you are interested)
---
We had an amazing Summer Rec 2018 season! Thank you to all of the volunteers who helped the program be so successful! See you soon!!
---
We are always looking for coaches/volunteers! Please let us know if you are interested in joining.
---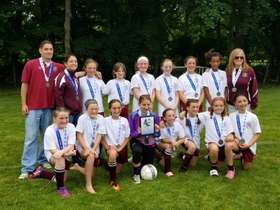 Congrats to Coach Joanne Quinn for being named RI SuperLiga Coach of the Year!!
Handout:
Medical Release & Parental Code of Conduct