TRIMALANGOS DE PUERTO RICO: Welcome
Friday, April 8
LOS TRIMALANGOS DE PUERTO RICO
Bienvenidos a esta humilde pagina para el principiante del gran deporte del triatlon, o trialo, como dicen en la Isla del Encanto!
Aqui pueden encontrar muchos enlaces de paginas ciberneticas que les ayudaran encontrar informacion de como prepararse y disfrutar de este lindo y completo deporte.
Ademas, exhortamos a todos nuestros visitantes de que se hagan miembros de la pagina extra-oficial de Los Trimalangos en la
pagina de Facebook
, donde mas de 1,000 triatletas Boricuas y de todo el mundo se unen a conversar y pasar mucha informacion vital para el veterano y el principiante.
Aunque intentamos tener toda la informacion de los eventos que van a ocurrir en el futuro en la isla y en otros lugares, no podemos garantizar que la informacion este cien por ciento correcta, ya que dependemos grandemente de nuestros visitantes para esta informacion.
Consideren esto como un CAVEAT de que no nos hacemos respsonsables por informacion incorrecta posteada en la pagina.
Bienvenidos nuevamente y recuerden de hacerse miembros en nuestra pagina extra-oficial en facebook!
Envienos sus comentarios e informacion por este correo electronico: flip@trimalangos.com
LA PAGINA EXTRA-OFICIAL DE LOS TRIMALANGOS EN FACEBOOK
Click Here to Visit the Site
Encontrara un foro super activo lleno de informacion vital para el principiante y el veterano en esta pagina.
Hagase miembro ahora mismo y disfrute de todos los beneficios de una pagina creada y mantenida por los triatletas de Puerto Rico.
Hay mas miembros alli que en cualquier otra pagina, y todos contribuyen con informacion de eventos, resultados, fotos y mas!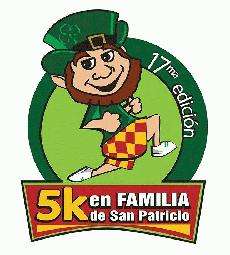 MARCH 24
Sunday, March 17
5k EN FAMILIA MARCH 24
Sunday, March 17
Sunday, March 17
5K POR LO VALORES APRIL 7
Wednesday, March 6
Thursday, March 7
Wednesday, March 6
Sunday, March 17
5K HEROES CORREN 2013 APRIL 20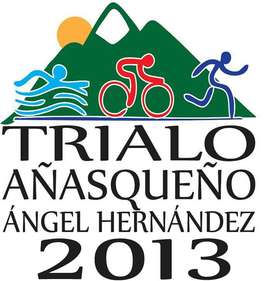 ABRIL 21
Wednesday, March 6
Wednesday, March 6
Sunday, March 17
5K DONANDO VIDA 28 ABRIL
Wednesday, March 6
Sunday, March 17
MUJERES EN CARRERA 5K MAYO 5
Sunday, March 17
CARRERA 10 LA CANDELARIA DOMINGO 5 DE MAYO
Sunday, March 17
5K SAN FELIPE APOSTOL MAYO 5
Sunday, March 17
PUERTO RICO MARATHON & HALF MARATHON MAY 5
Sunday, March 17
SEGUNDA CARRERA 5K PARA RECORDAR MAYO 11
Sunday, March 17
2DO 5K CORRELA O CAMINALA MAYO 25 Y MAYO 26
Tuesday, March 19
EL GRAN TRIALO DE JOYUDA MAYO 26
Sunday, March 17
CIUDATON 6K JUNIO 2
Sunday, March 17
10K MARATON DEL JIBARO JULIO 8
Wednesday, March 6
En Rincón se celebra el Tríalo más antiguo en todo Puerto Rico y su relevancia es de tal magnitud, que logró que Rincón se convirtiera en la sede oficial del Tríalo de los Juegos Centroamericanos y del Caribe 2010.
Continuando con esta exitosa trayectoria deportiva, el 09 de junio de 2013, celebramos su trigésima tercera edición (33).
Acompananos hacer historia nuevamente.
Event Date: Jun. 09, 2013 (Sunday)
Location: Balneario de Rincon
City: RINCON
Web Site: www.trialoderincon.com
Visit Event Website Register Online
Sunday, March 17
2DO SEMBRADORES DE ESPERANZA JULIO 21
Sunday, March 17
5K DOG RUN OCTUBRE 6
Sunday, March 17
TRIALO ANGELES DE LA VIDA OCTUBRE 6
Sunday, March 17
5K DEMOS GRACIAS NOVIEMBRE 19
Sunday, March 17
MIRA CAMINA CORRE 5K DICIEMBRE 8
Sunday, March 17
TRIALO LITORAL DE MAYAGUEZ DICIEMBRE 14