Rancho Buena Vista High School Baseball Alumni + Archives: 2011 Sponsors
Amigos de Vista Lions
Bobby Jones, President
lifesasport@cox.net

New Members are Welcome
Email contact for new members - rholloway@bhaincsd.com
lifesasport@cox.net
Phone: 760-518-8554

Athletes Edge
1211 Liberty Way
Vista, California
92081


Bill Henry, A.T.C., C.S.C.S.
Director of Operations
Cell (619) 733-1783
The mission of Athletes Edge is to provide cutting edge, highly personalized fitness training and education to enhance all aspects of performance for professional, amateur and corporate athletes.
bhenry@athletesedge.net
Phone: 760-734-1780
Fax: 760-734-1870

Casper Company
3825 Bancroft Drive
Spring Valley, California
91977


Mike Pittman
Cell 619-571-6356
Core Drilling*Concrete Cutting*Environmental*Demolition
mike@caspercompany.com
Phone: 619-589-6001
Fax: 619-589-7158
Dave Roberts - Major League Baseball Player
Dave Roberts #10 - RBV class of 1990.
High School: Rancho Buena Vista (Vista, California) "Longhorns"
College: UCLA

Contract: Signed 3-year, $18,000,000 contract with the San Francisco Giants on Dec 2,2006. Released in March 2009

Drafted: Selected by Detroit Tigers in 28th Round (781st overall) of 1994

MLB Debut: Aug 7,1999
Dave Roberts is the first base coach for the San Diego Padres.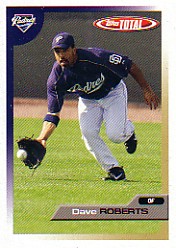 Dave Roberts
Diamond Environmental Services
807 E. Mission Rd.
San Marcos, California
92069


Eric de Jong
A Family Business
Fencing*Restrooms*Dumpsters
Servicing Southern California
ericdj@diamondprovides.com
Phone: (888) 744-7191
Fax: (760)290-3301
Echo Pacific Construction, Inc.
1230 Simpson Way
Escondido, California
92029


Delivering the finest construction services available.
Phone: 760-737-3003
Fax: 760-737-9487

Gaspar Doctors of Physical Therapy
Serving North County San Diego
At Gaspar Doctors of Physical Therapy, we specialize in the evaluation and treatment of orthopedic injuries, cardiac conditions, sports-related injuries, spine conditions, post-surgical care, and auto accident injuries.
info@gasparpt.com
Phone: (760)707-5080

Gould Electric
12975 Brookprinter Place, Ste 280
Poway, California
92064


John Meyers - Principal
Cell 619-843-8951
Gould is a full service Electrical Contractor working with clients in all Southern California counties. We specialize in commercial projects in a wide variety of markets.
johnmeyers@gouldelect.com
Phone: 858-748-2474 ext311
Fax: 858-748-2431
Hanna Plumbing
643 S. Santa Fe Ave.
Vista, California
92083


Ed Nelson
Residential*Commercial*Remodeling*New Construction
Serving North County Since 1944
service@HannaPlumbing.com
Phone: 760-726-2002
Fax: 760-726-1273

Islands Fine Burgers & Drinks
240 S. Melrose Dr.
Vista, California
92081


Jeff Salas - General Manager
Islands Restaurants was founded in 1982 with a basic philosophy – serve great, fresh food with friendly service in a fun atmosphere.
Phone: 760-631-1535
Fax: 760-732-0043
L.C. Paving & Sealing
996 Borden Rd.
San Marcos, California
92069


Louie Cabrera
We are specialists in asphalt construction and pavement maintenance. With a keen understanding of the construction industry, we have been helping our customers finish projects on time and under budget for years.
info@lcpaving.com
Phone: 760-752-1743
Fax: 760-752-1674

Medclaims Billing Services, Inc.
216 East Broadway
Vista, California
92084


Medclaims is a Medical Billing Services Company, where our clients' cash flow is our priority!

Owners: Sofia Garcia & Luis Reyes

claims@medclaimsllc.com
Phone: 760-631-3973
Fax: 760-631-3933
Modern Builders Supply, Inc.
P.O. Box 1298
825 Grand Ave.
San Marcos, California
92079


Bill Gibney
Cell 760-594-4281
Specializing in Brick*Block*Slate*Flagstone*Quartzite*Steel*Stone
Modernbldr@aol.com
Phone: (760) 591-4570
Fax: 760-591-4277
Optimist Club of Vista
600 Optimist Way
Vista, California
92085


Promotes youth activities.
vistaoptimist@gmail.com
Phone: 760-598-5907
Fax: 760-598-4005
Perfect Timing
1224 Keystone Way
Vista, California
92081


Jerry Block
Travis
Duke
Auto Service and Repair, LLC
Specializing in Toyota & Lexus
Phone: (760) 599-3991
Richard & Richard Construction Company, Inc.
234 Venture St. STE. 100
San Marcos, California
92078


Richard & Richard Construction Company, Inc. offers a broad range of construction services on diverse projects in both the public and private sectors. The firm specializes in commercial, design/build and residential services. Typical clients include public agencies, municipalities, commercial developers, architects, engineers, the military, and private developers.

Phone: (760) 759-2260
Fax: (760)759-2269

Sign Art
1930 S. Santa Fe
Vista, California
92083


Since 1976 SignArt has been a family owned and operated custom sign shop. SignArt was started by hand lettering Nascars to gas stations and has progressed to offering 4-color processed, large format prints.
signart@earthlink.net
Phone: 760-940-1947
Fax: 760-940-1918
Sonic
101 Main St.
Vista, California
92084


Dave Powroznik

Stewart Title of California, Inc.
5740Fleet St., Suite 100
Carlsbad, California
92008


At Stewart Title, we take our jobs seriously. When investing in a new home, a new site for your business, or any piece of property, you need to have peace of mind that the property is truly yours. Since 1893, we have dedicated ourselves to giving each and every one of our customers the sense of security necessary to turn a house into a home or a commercial site into a headquarters.
Phone: 760-602-9293
Fax: 760-602-9297

Taylor Made Golf
2271 Cosmos Court
Carlsbad, California
92009


Jim Vaughan
The second largest manufacturer of golf clubs in the United States, Taylor Made Golf Co. designs and markets a complete line of clubs for men, women, and children, as well as golf accessories and golf bags.
Phone: 760-931-1991
Fax: 760-931-0950
Team Sports of North County
1255 Activity Dr., Suite A
Vista, California
92081


Jeanne Fletes - Owner
Uniforms*Equipment*Shoes
teamsportsnc@earthlink.net
Phone: 760-599-WINS (9467)
Fax: 760-599-9460
Wells Fargo
500 La Terraza Boulevard, Suite 200
Escondido, California
92025


Kelly F. Wolters
Senior Vice President
Regional Business Banking Manager
California Business Banking
Southern California Division
wolterkf@wellsfargo.com
Phone: (760) 432-5342
Fax: (760)432-5492
World's Fare
1255 E. Vista Way
Vista, California
92084


Beth Damon Puente - Owner
Vista's Finest Gift Store
Celebrating 30 Years
Come See For Yourself
worldsfare@gmail.com
Phone: 760-726-4125
Fax: 760-726-0074