MTS Nations: Basketball Message Board: MTS Basketball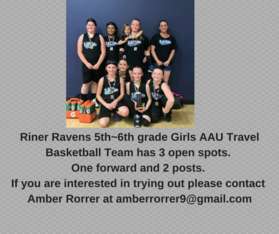 MTS Basketball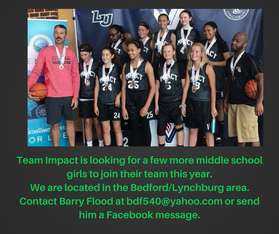 Are you a coach currently looking for players? Are you a player currently looking for a team? Do you have a tournament that you would like to advertise?
Send us a message with all the information to: info@mtsnations.com
AAU Lady warriors is ready to get the winter season started. Winning 90% or your recreational basketball games not as challenging? Co-Ed basketball not as fun because no one passes the ball?
Opportunities for additional training and to put in extra team work and team practice in without getting the penalized.
Play with a regulation size basketball, no press rules/point deficits in place, play against more than the same 6 teams in the league, playing same teams over and over and play more games.
Friday night league opportunities, compete at a higher level, play against better/competition.
Thrive in a competitive atmosphere, develop more opportunities to play more games and improve your game at the next level. Open gyms starting in September.
For more information please contact: Jim at 540-521-4436 or jhkh22@cox.net.