The 2018/19 Fall Season at GTHA is right around the corner.
The season will start in early November and run through January.
The Fee is $95 per child for Chipmunk (ages 5-6), Penguin (ages 7-9),
Beaver (ages 10-12), Cadet (ages 13-15) and Freshman (ages 16-19).
If you register 2 children, the price is $160, and 3 or more is $190.
Our instructional League ages 3 & 4 is $60 per child.
We will once again have our Challenger League this year.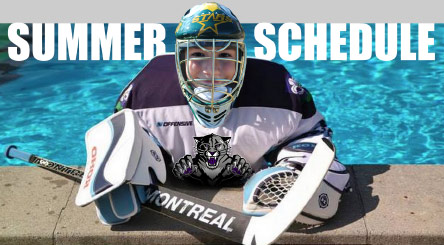 Congratulations to the teams who won Nationals in 2018:
GTHA Penguin A coached by Tony Morrow
GTHA Beaver A coached by Chris Convery
GTHA Beaver B coached by Bob Keefe

Congratulations to our in-house champions from
the 2017/18 GTHA Winter Season:
Penguin Division Penguins
Beaver Division Maple Leafs
Cadet Division Maple Leafs
Freshman Division Kings
CHALLENGER DEK HOCKEY LEAGUE
We are proud to announce the formation of a unique league
for boys and girls with special needs, ages 7-15.

The Gloucester Township Hockey Alliance is a street hockey
organization dedicated to the children of the community.
We provide boys and girls, ages 3-19, a safe and fun environment

to learn and enjoy the game of hockey in its purest form.
If you have any questions, please don't hesitate to contact one of
our Division reps who will answer any questions you may have: