Las Vegas Rage-Andy: My Site News
Monday, July 23
2018 Fall Tryouts Las Vegas Rage Gold (18u)
Looking to add a 4-5 players to Las Vegas Rage-Gold Team Mizuno 18u . If you are born in 2002 thru 2005, you are welcome to contact us.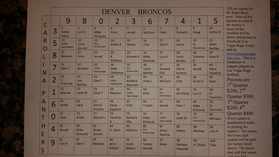 Superbowl 2016
Saturday, February 6
SUPER BOWL 2016 Fundraiser
Check your numbers and follow the Big Game. Best of luck and thank you for your support of Las Vegas Rage student-athletes.
Wednesday, August 19
Rage-Andy Fall 2015 Announcements
Congratulations to Brittany Henricksen #01, Breanne Henricksen #02, Bryce Henricksen #03, Brianna Benoit #07, and Katerina Anthony #27 all were picked up with Las Vegas Rage Gold-Team Mizuno at the 18u PGF Premier Nationals. All 5 have joined Rage-Gold. We also Congratulate Samaiya Montgomery #04 on being selected by 18u Rage-Julia. We will miss you ladies and wish you the best on your new teams.
We are excited to announce our Fall 2015 Roster that is filled with talent.
Sophia McCann #32 (team captain)
Kate Enzweiler #27 (team captain)
Buggy Stanley #00 Makena Martin #05 Taylor Beaman #07
Seanna Simpson #15 Caitlyn Stevenson #22
Jillian Bartley #28 Jessica Nimmo #43 Camden Zahn #50
Dru White #55 Mak Solis #77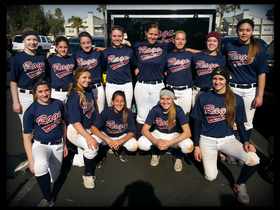 Rage-Andy girls on saturday. Finished 4-1 in the 16u USA Preps Showcase.
Friday, January 17
1st Tourney of the 2014 Season-USA Preps 16U in Las Vegas
Monday, November 4
Why Character Matters In Recruiting, From NCSA Oct 30th
CHARACTER- A topic frequently discussed with our team. As we look to add players we will have an emphasis on character and attitude as we strive to set ourselves apart by demonstrating values that draw positive attention for all associated with RAGE-Andy.
This is great article from NCSA. You can read it here and/or click the link for many more great arcticles.
Most coaches will tell you that they recruit athletes based on three major factors.
1. Athletic Ability.
2. Academic Success.
3. Character.
For this particular article I want to focus on number 3, character, and why it matters in your recruiting. I have heard countless athletes say "if I'm good enough, none of the other stuff will matter". In today's recruiting world that is just not true anymore. Character is more important than ever, and easier for coaches to gauge and research. In the world of social profiles and digital communications coaches can find out who you are as a person in a matter of seconds. However it doesn't just take a digital profile to turn coaches off, be aware of how you act at all times. I will never forget when I was going through the recruiting process a coach from one of the all time greatest volleyball schools told me about a girl he was recruiting and why it took him 1 second to decide to stop, we will refer to him as Coach X for this story. Coach X was at a tournament watching a particular player who happened to be a ranked recruit, and on the top of his recruiting list. As he was watching the team warm up, he noticed that she walked towards the back of the court and yelled up to the stands at her mother and said "MOM.WATER.NOW". Coach X told me that in that moment he crossed her name off his list and walked to another court to watch someone else. Coach X said that the way she spoke to her mother, and the fact that a 17 year old wasn't responsible enough to get her own water before the match started made him realize that her .550 hitting percentage wasn't worth a player with poor character. As NCSA's Coach Bob Chmiel always says "College coaches want character, not characters".
Two important things to think about when deciding who you want to present yourself as.
Friends and Character
And remember that you can tell a lot about someone's character by the company they are around. Even if you aren't the one who is making bad decisions, by being around people who are making bad decisions it reflects on you and the choices you make.
Social Media and Character
Social media is a great place to build your character but if used irresponsibly, it could ultimately hurt your character. College coaches are using social media to get to know recruits as these platforms allow student-athletes to let their guard down. This could make you or break you so maintain a professional profile. Make good decisions and be accountable for the actions you take. In the past two years we have seen sever recruits lose their scholarship opportunities because of something they posted on social media.
And always remember
"Character is doing what's right when no one else is looking" -JC Watts
Monday, October 29
Coach Notareschi Inducted into YSU Hall of Fame
Congrats Coach Notareschi
Coach Notareschi was inducted into Youngstown State University Hall of Fame (September 2012) for her Softball accomplishments. eNVy is excited to have her a part of the staff and very appreciative of her giving back to these young ladies hoping to follow in her footsteps.
Sunday, September 29
TEAMWORK
The ladies from Rage-Gold and Rage-Andy after painting graffiti on walls. 80 gallons of paint used and we are not sure how much they got on themselves. GREAT DAY!!!!! Thank you!!!!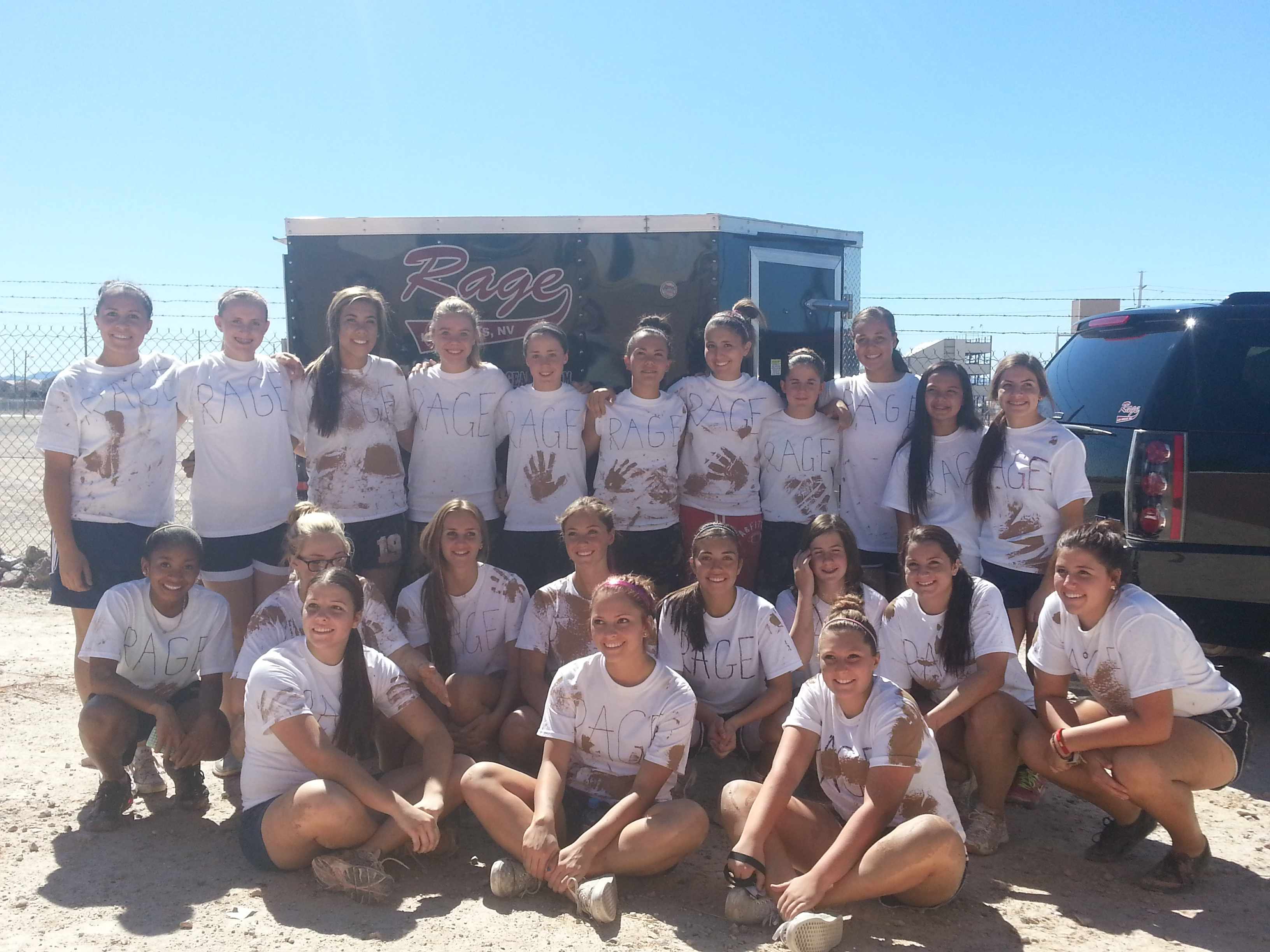 Wednesday, August 19
LV Rage Andy