Hampstead Association of Softball & Baseball: Sponsors
Support HASB!
Support Hampstead's softball and baseball leagues with a sign proudly displaying your business at the Holiday Lane fields. Hundreds of residents from Hampstead and surrounding towns will see your business prominently displayed year round!
In addition, you can sponsor a team and have your business printed on the team's uniform!

To be a sponsor just click on "Handouts" on the left side of this page, then scroll down and click "Sponsor Opportunity 2011" and follow the directions of the form.

Thank you for being a sponsor!
Tom Davis Electric
Quality Workmanship and Service

For over 10 years, Thomas Davis Master Electrician has provided electrical design-build services for residential, commercial, and light industrial customers. Our customers recognize the value of working together to find the best possible solution for each particular project. Servicing on the North Shore of Massachusetts (Marblehead, Swampscott, Lynn, Revere, Saugus, Lynnfield, Wakefield, Beverly, Malden, Peabody) and beyond for over 10 years, Tom has mastered all the skills necessary to provide the quality services his customers need at a price they can afford. Tom is also a 2nd Generation Master Electrician.

Phone: 781-844-2888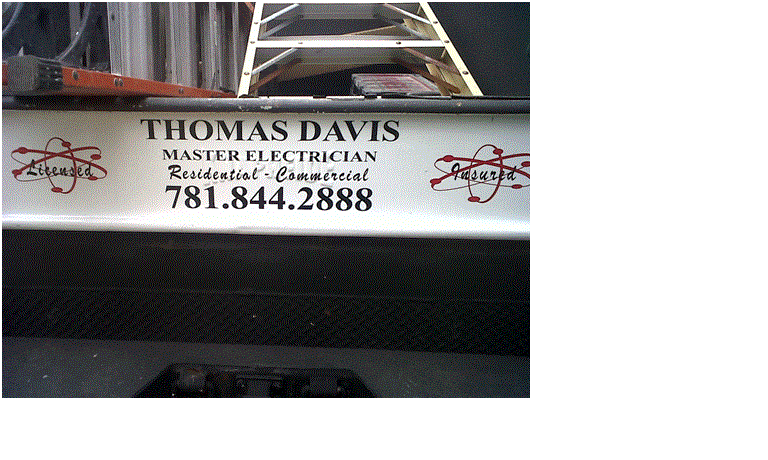 Tom Davis Electrician
J & B Butcher
Colby Corner
259 Main St
East Hampstead, New Hampshire


J & B BUTCHER is an old neighborhood, full service butcher shop, located in beautiful East Hampstead, NH.
It is our goal to provide our customers with the premium meats and service, not found in today's supermarkets. We are a family owned and operated business with more than 15 years experience.

soxfans45@aol.com
Phone: 603-382-0999

Toss N Sauce
10 Main St
Hampstead, New Hampshire
03841



Phone: 603-329-6002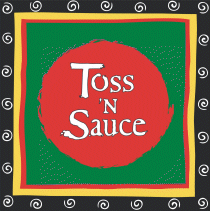 Freshwater Farms
1 Kip Cam Road
Atkinson, New Hampshire
03811


Freshwater Farms is a full service nursery, garden center, stone yard, greenhouse and florist serving landscape professionals and homeowners in Southern New Hampshire for over 15 years. With our wide selection of nursery stock, annuals, perennials, paving stones, garden features, stone products and floral arrangements, we know that you will be able to find the exact thing that you are looking for.


Our aim is to provide you with high quality products to help make your landscape the envy of your neighborhood. Let our experienced staff help guide you through every step of the way to the garden of your dreams. Whether you are putting in a new paver patio or planting a few flowers, Freshwater Farms can help. We take pride in going out of our way for the customer. So come on down and let us show you some true service.
info@freshwaterfarms.net
Phone: 603-362-6200

Store N More
citgo.mycstore.com/24389084
Hampstead, New Hampshire
03841



Phone: 603-329-4939
Hampstead Center Market
10 Main Sreet
Hampstead, New Hampshire
03841



Phone: 603-329-4570
Pentucket Bank
201 Route 111
Hampstead Commons
Hampstead, New Hampshire
03841


Since 1891, Pentucket Bank has been a "Mutual" Community Bank that operates for the benefit of PEOPLE Not Shareholders. We deeply care about the rich history our area offers and will continue to generously give our time, as well as financial support to further enrich our Community. The most important factor of our past and future success is our People. Our focus has always been and will continue to be on "growing" people - people like our wonderful customers and our skilled and caring staff who provide them with quality service and modern products that consistently exceed their expectations. This hometown pride and sense of family along with our team spirit makes us the "Peoples' Choice" in our Community.
Phone: 603-329-7333

English Muffin
10 Main Street, 10 NH-121
Hampstead, New Hampshire



Phone: 603-329-6952
Bre's Ice Cream
259 East Main Street Unit 10 • Colby Cor
East Hampstead, New Hampshire
03826



Phone: 603-974-2708
Beyond Vanilla
10 Main St
Hampstgead, New Hampshire
03841



Phone: 617-329-4002
Deb Trignali, KW
Depot Crossing
598 Main Street
Hampstead, New Hampshire
03841