York County Little League: Welcome
Welcome to York County Little League located in Virginia's 7th District. We are proud to be the Official Agent for Baseball and Softball in York County, Virginia. Our league volunteers are dedicated to emphasizing lessons in Character, Courage and Loyalty, while teaching children the game of baseball and softball. We hope to see your smiling face on the ball fields!

← Please Support Our Sponsors
They Keep Us Playing
Have Fun and ........ PLAY BALL!
---
Friday, August 22
2014/2015 Annual YCLL General Membership Meeting
Please join us Tuesday September 23rd from 7-8:30pm at the Grafton Baptist Church on the corner of HWY17 and Dare Rd. for our annual YCLL General Membership meeting. It is open to all prior managers/coaches and general YCLL good standing members. At this meeting you will be able to nominate YCLL board members for our upcoming year and also bring up any issues or propose some ideas or improvements.
YCLL is in dire need of volunteers to serve on the board of directors. We are very close to having to CANCEL little league next season due to the lack of volunteers. If you desire to support YCLL as a board member, send an email to president@ycll.net to get your name on the ballot. As of now we don't have enough parents to support the operations next season.
We look forward to seeing you there.
FACTOID of the day: YCLL is totally operated by volunteers. There are NO YCLL paid positions.
---
Fall Ball 2014
Fall Ball Online Registration Closes at midnight Wednesday Aug 27th. Many of the divisions are full now and we don't have enough players to create more teams. Put your name on the waiting list by emailing playeragent@ycll.net , Some teams begin practice on Tuesday. Managers will be calling and emailing players this weekend.
2014 Fall Ball Season
First Practice -- the week of Sept 1st
(Note: This is also the first week of school for York County)
First Game -- Saturday Sept 19th
We're planning each team to have 4 or 5 practices and 10 games and for the season to be complete before Halloween. Exact schedule depends on age group and is subject to change. For fall ball, no player is guaranteed a specific number of games. If there is a significant amount of rain, we will just shorten the season instead of playing into November.
---
Fall Ball is for boys ages 5 to 14 and girls ages 5 to 16. See the age cut-off dates below. Based on our experience the last three years we will be placing SR Baseball boys ages 15 and 16 on a waitlist only. YCLL was the only league able to field SR teams last fall and they had no opponents to play against. Send your SR BB player's name to playeragent@ycll.net to be added to the waiting list.
---
Baseball League Age is the player's actual age on April 30th, 2015
Softball League Age is the player's actual age on Dec 31st, 2014
FALL BALL ONLINE REGISTRATION begins Aug 5th - CLICK HERE
The normal, in-person, stand-in-line registration is Thursday August 21st, 6:00pm - 8:00pm at the York County Public Library
- Tabb Branch : 100 Long Green Blvd Across from the YMCA just off of Magurder Blvd/HWY 134
A new YCLL player, is any player who has not previously played on a 2014 YCLL SPRING Tee Ball, Baseball, or Softball team.
If you are registering a new YCLL player, you must still provide, in person, the player's proof of age and proof of residency. This is a Little League International requirement. Failure to provide these documents will prevent us from placing the player on any team.
Acceptable forms for proof of age documentation can be found by clicking HERE (Note: a "copy" of a birth certificate is not acceptable.)
ALL YCLL PLAYERS MUST LIVE IN YORK COUNTY AND HAVE A YORK COUNTY MAILING ADDRESS. PLAYERS LIVING IN LANGLEY AFB HOUSING OFF BIG BETHEL ROAD ARE CONSIDERED YORK COUNTY RESIDENTS AND ARE ALWAYS ELIGIBLE FOR YCLL PARTICIPATION.
Acceptable forms for proof of residency documentation (you must bring three) can be found by clicking HERE.
You may bring your documents to the walk in registration and if you've paid online a special "Fast Pass" line will be available.
Get a blank registration from by clicking ==>> HERE
Fees for Walk-In registration and On-Line registration are the same.
The registration fee is $36 per player. $100 maximum per family.
---
Fall 2014 Refund Policy
Requests for refunds must be in writing, accompanied by a self-addressed stamped envelope, mailed to:
YCLL
P.O. BOX 1730
YORKTOWN, VA 23692-1730
An email will be sufficient to start the process but we still need you to send us the self-addressed stamped envelope.
Refund requests postmarked (or email date) PRIOR to Sept 1st will receive a 100% refund. Refund requests postmarked after Sept 1st until Sept 19th, 2014 will receive a 50% refund. There will be NO refunds for requests made after March 19th, 2014.
Ask questions to the YCLL Treasurer at treasurer@ycll.net.
---
Congratulations to 9/10 Softball All Stars - D7 Champions
Congratulations to 9/10 AL All Stars - D7 Champions
The Little League
Pledge
I trust in God
I love my country
And will respect its laws
I will play fair
And strive to win
But win or lose
I will always do my best
---
Parent/Volunteer/Coach Pledge
I will teach all children to play fair and do their best.
I will positively support all managers, coaches and players.
I will respect the decisions of the umpires.
I will praise a good effort despite the outcome of the game.

---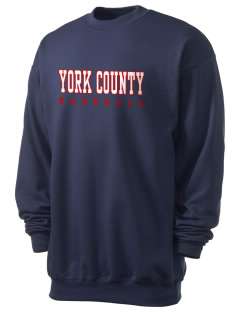 Visit Our Team Store!!
Little League Bat Rules
Please follow these guidelines prior to purchasing your equipment! Beginning in the 2009 Little League Baseball season, baseball bats with a diameter of 2 3/4 inches are no longer permitted for use in the Junior League Division of Baseball.
For all baseball divisions age 12 and below:
the maximum bat diameter is 2 1/4 inches

the maximum bat lenghth is 33 inches

the bat must have a BPF 1.15 label clearly visible

a composite barrel bat MUST be specifically approved by LL and appear on their approved composite barrel bat list - if you're not sure, don't buy it.
For Junior Baseball:
the maximum bat diameter is 2 5/8 inches

the maximum bat lenghth is 34 inches

a composite barrel bat must have the BBCOR certification visible

an aluminum alloy barrel bat can be any weight and does not require any specific label or certification
For Senior Baseball
the maximum bat diameter is 2 5/8 inches

the maximum bat length is 36 inches

ALL non-wood bats must have the BBCOR certification visible on the bat.
Please see the Little League bat rules guidelines → HERE
---
York County Sports Complex Field Condition Hot Line
890-3868
This line is a recording only and applies only to the new Sports Complex. Cancellations and field conditions at all other YCLL fields remain the responsibility of the home team manager.
---
YCLL Sponsor Package
---
FAQ: What's the Difference Between A Manager And A Coach
First, the official little league definition:
The MANAGER is a person appointed by the league president to be responsible for the team's actions on the field , and to represent the team in communications with the umpire and the opposing team.
(a) The manager shall always be responsible for the team's conduct, observance of the official rules and deference to the umpires.
(b) If a manager leaves the field, that manager shall designate a coach as a substitute and such substitute shall have the duties, rights and responsibilities of the manager.

Now that we got the book answer out of the way. Here's the rest of the story.
The MANAGER:
...is the person in charge of the team.
...organizes and sets the practice agenda.
...is the focal point for all communication with the team and parents.
...will "draft" the players on their team (N/A for Tee Ball)
...is responsible for the batting order and the fielding positions.
...selects their team coaches and gives the coaching assignments.
...selects their Team Mom/Team Dad.
...attends the YCLL managers meetings.
...works with and for the divisions commissioner, to keep the league running smoothly.
... becomes a manager after being nomintated by the president and approved by the board of directors.
...is a volunteer just like everyone else in YCLL.
A COACH is a volunteer, normally a parent, who helps the manager teach the players the rules and skills to play baseball. Every Little League team is allowed to have TWO "official" coaches rostered on the team. That does not prevent additional parents from volunteering their time to assist the manager and coaches when needed. A volunteer becomes a Coach after being nomintated by the teams' Manager and approval by the board of directors
Click → HERE to read the YCLL manager selection policy.
---
What are the dates that we practice and play ?
All baseball and softball and Tee Ball teams are scheduled for two
EVENTS
per week.
An EVENT is either a practice or a game.
The season begins with mostly practices, then as the season progresses the schedule switches to be mostly all games.
One event is scheduled on a weekday, Monday thru Friday between 5:30pm and 8:30pm depending on age. IT'S NOT THE SAME DAY OF THE WEEK EVERY WEEK.
One event is scheduled on Saturday between 9:00am and 5:00pm.
We try to avoid Friday's if possible but no guarantees.
We do not schedule any events on Sunday unless a team makes a special request.
11/12 yo baseball begins practice on Monday Feb 17th.
Most other teams will begin one week later.
Opening day games for YCLL will be on March 22nd.

The JR/SR Baseball and Softball teams do not begin practicing until March 17th.
---
District 7 Little League Challenger Division
The District 7 Little League Challenger Division would like you to join in a season of fun filled baseball! The Challenger Division is specifically geared for children with mental and/or physical disabilities. Every child is welcomed to play ball regardless of their abilities or limitations.
For more info click → HERE
---
Friday, May 7
Little League Rules Myth #2
MYTH: A runner who runs more the three feet away from a direct line between bases is out of the baseline and should be called out.
REALITY: Rachel hits a screamer into the gap. It's clearly going to be extra bases, maybe even a triple. Does Rachel run directly down the first base line, make a perfect right-angle turn at first and then run towards second? Of course not. Part way down toward first, she veers out into foul territory and "rounds" first. Both between home and first, and between first and second, she is almost certainly more than three feet away from a direct line between the bases.
The key to understanding "out of the baseline" is twofold:
1. Under normal circumstances, the runner makes his or her own baseline.
2. The rule about staying within three feet of the baseline only applies when a fielder is trying to make a tag.
Until a play is being made on a runner, he or she can take any path to, or between, bases that he or she wants. If the batter wants to go from first to second via center field, that's just fine. Maybe not wise, but definitely legal. When this changes, however, is when a fielder gets the ball in a position to potentially make a tag on the runner. Then, and only then, does the "direct line to the base" come into play. Even so, the "line" is a direct line between where the runner currently is and the base, not the direct line between the bases.
Not only does a runner have the right to run outside a direct line between the bases, at times the runner is obligated to. If a fielder is attempting to catch a batted ball, and is standing in the baseline, the runner is required to avoid him or her. Here, too, the runner is not out for veering off his path - he or she is doing exactly the correct thing.
Click →
HERE
for more Little League Rules Myths
---
ALL Star Information -- Click The Special Button On The Left Side Column
---