West Virginia Dusters 18U: Welcome
Wednesday, January 23
Welcome to West Virginia Dusters Softball

2011 Dusters in Columbia, SC
The West Virginia Dusters are nationally recognized and have participated in several of the nations largest and most notable fastpitch tournaments. We can lay claim to championships in the Triple Crown Sparkler, GAPSS, Sluggerfest, Montreal Expo along with countless smaller events. We strive every year to compete with the best. If you are interested in playing in front of 100+ College Coaches every weekend then the Dusters may be for you! Rock Hill, Raleigh, Columbia, Myrtle Beach, Savannah, Augusta, Columbus, Cincinnati, Toledo, Salem, Denver, Indianapolis, Montreal are just some of the places that we have played ball over the past 15 years! Please contact us for the next try out session.
Most are dedicated to softball, but the West Virginia Dusters are committed to an individual and team goal of exellence!
16U Schdule 18U Schedule
June 7-9 Hall/Wymer Memorial Hall/Wymer Memorial
June 13-16 Dynamite Classic Dynamite Classic
June 21-23 USSSA State Tourney Independance Classic
June 28-30 East Coast Fireworks East Coast Fireworks
July 11-14 Hot Times Classic Stingrays Expo
July 19-21 North American World Series Sparks (Elgin, IL)
July 27-28 Blazin' Bat Battle Blazin' Bat Battle
Aug 1-4 East Coast Nationals
Estes Park, Colorado
Classic Information
2013 WV Duster Classic/ Hall-Wymer Memorial
We are pleased to announce the 2013 Classic is a USSSA World Qualifer. Come play and qualify for the World Series at Walt Disney World in sunny Florida. We will play at the brand new Championship Fastpitch Academy complex in Ashland Ky, www.cfastpitch.com . Nice hotels and restaurants nearby. Two berths per age group. This event will fill up early. Entry availabe below. Enter early. $100.00 will hold your spot until May 15.
Click link below for entry form
http://www.eteamz.com/wvdusters/handouts/index.cfm?cat=6898&id=971620
Teams Entered to Date
| | | | | |
| --- | --- | --- | --- | --- |
| 10U | 12U | 14U | 16U | 18U |
| WV Dusters | WV Dusters | WV Dusters Blue | WV Dusters | WV Dusters |
| Diamond Express | Diamond Express | WV Dusters Green | Ohio Passion | Diamond Dusters |
| East Ky Frenzy | USSSA Pride 11 | TNT 13 | Diamond Dusters | Yellow Jackets |
| USSSA Pride | | Diamond Express | Diamond Express | WV Wicked |
| Enforcers | | Ohio Redstorm | | |
| Championship Fastpitch | | Dirt Divas | | |
| | | | | |
| | | | | |
| | | | | |
Fields ready!
Handout:
2013 Entry form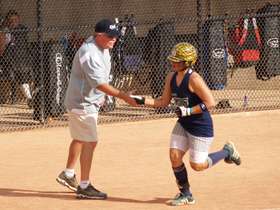 Papaw greeting Amber after yet another blast in Colorado!
Friday, April 5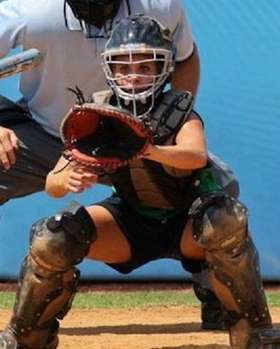 Kelsey Martin looking intense!
Chicago transit train is kinda scary!
Friday, February 1
Mike Cooper will act as executive director over the WV Dusters organization until a permanent board can be put into place following the 2013 summer.
Rod Michallas has been appointed Tournament Director of the Hall-Wymer Memorial Tournament
Danielle Salmons once a member of the Dusters 18U team, then a pitching coach and now takes over the manager reigns for the 18U Dusters with the help of long time assistant coach Sam Spurlock and recent Marshall softball alumni Samantha Spurlock.
Scott Acker will lead the 16U Dusters into this summer with a very competitive schedule of exposure tournaments!
Rick Adkins will manage the new 14U Green Dusters group with a lot of hope in thier future.
Tim Fouts will captain the 14U Blue ship of Dusters that decided to move up an age division for a challenge
Steve Kelly will bring in a seasoned group of 12U players to tackle a tough schedule this summer
Steve Dillow brings excitement to the 10U division wearing the Navy and Kelly of the Dusters!
8U Team forming this week!!!!
Summer Tournaments for 2013 HOSTED by the WV DUSTERS
May 11-12 8U-14U Spring Fling Tournament Location: Huntington High School
CONGRATS TO: 10U TNT Explosion Champs and 12U WV DUSTERS Champs!!!!!!!!!
May 25-26 8U-14U Memorial weekend bash Location: Salt Rock, WV
June 7-9 8U-18U Duster Classic/Hall-Wymer Memorial Location: CF Park in Boyd County, KY
(ALL TEAMS SHOULD BE READY TO PLAY ON FRIDAY @ NOON)
June 29-30 8U-18U Battle at the Rock Location: Salt Rock Park
July 27-28 8U-18U Blazin' Bat Battle Location: Coal Grove Park
Monday, May 13
BATTLE AT THE ROCK
Battle at the Rock Tournament @ Salt Rock, WV
June 29-30, 2013
4 Game Guarantee (weather permitting)
$350 entry fee 8u-18u age groups
contact: Rick Adkins 304-544-5195 cell
Handout:
2013 Entry form
Monday, May 13
2nd Annual BLAZIN' BAT BATTLE
2nd annual BLAZIN' BAT BATTLE
July 27-28, 2013
Coal Grove, OH (5 mins from Ashland, KY)
4 Game Guarantee
$350.00 entry fee
8U - 18U
Contact: Mike Cooper wvdusters@aol.com
Handout:
2013 Entry form
Wednesday, January 19
2009 Triple Crown Sports SPARKLER Champions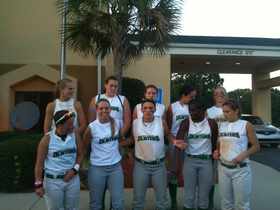 2011 Columbia water balloon episode!
Friday, May 17
More fun times!!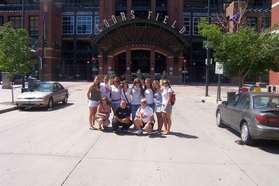 2007 at Coors Field
J'nae Jefferson and Whitney Davis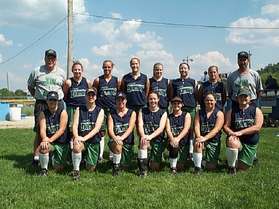 Steve Hall and Greg Webb with the 2001 Dusters
Tuesday, April 16
Coaching!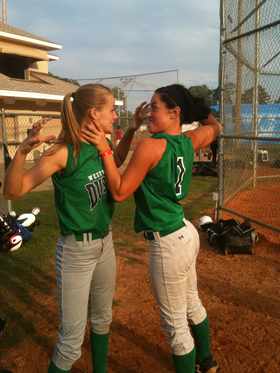 "Your such a DIVA in the mornings!!"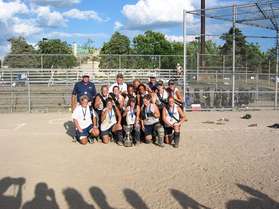 Montreal Expo Champs 2003- Hall, Childers and Wymer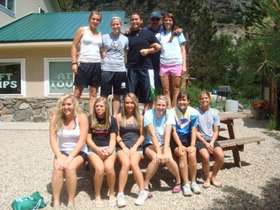 White water time in CO
Friday, May 17
More pics!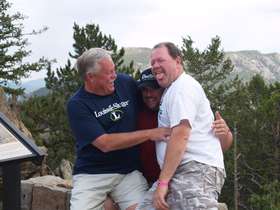 No comment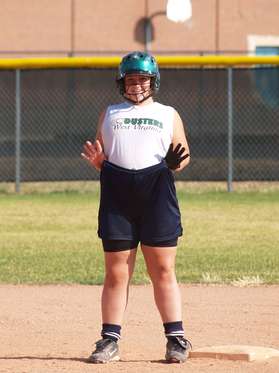 Trysten Gue - What's up?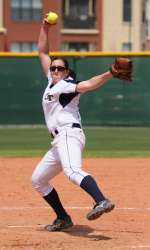 Whitney Humphreys at Georgia Tech
Tuesday, April 16
Duster Alumni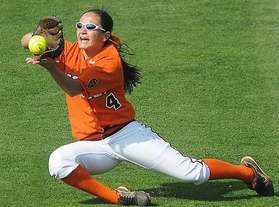 Whitney Davis at Virginia Tech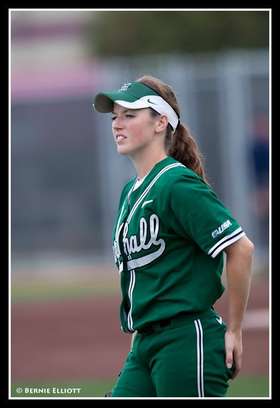 Samantha Spurlock at Marshall
Monday, April 15
Steve Hall giving some instruction to Ashli Knotts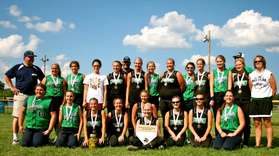 Blazin' Bat Battle 16U Champs and 18U Champs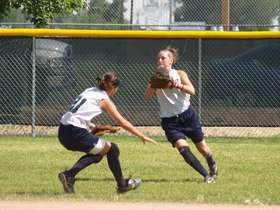 Thea Cooper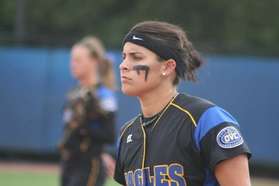 Amber Riddle at Morehead State
Monday, April 15
Duster Coaching staff in Colorado and the girls in South Carolina
Sam - Mike - Steve - Rocky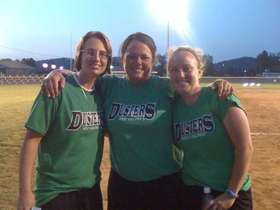 Danielle Salmons - Kelli Hall - Nikki Brock 2010

2005 Dusters with Jay Jefferson - Mike Scott - Steve Hall
Friday, May 17
2005 team

2004 Dusters with Steve Hall - Dave Childers - Danielle Salmons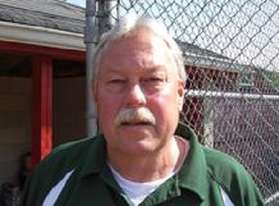 Coach Steve Hall