Worth-Ridge Panthers: Welcome
Welcome to the home of the Worth-Ridge Panthers!
WORTH-RIDGE PANTHERS

2016 Season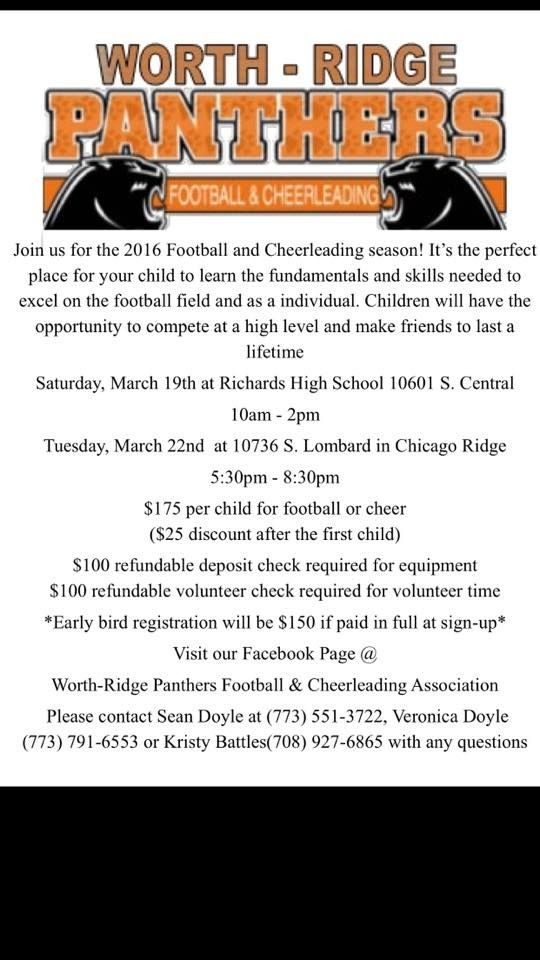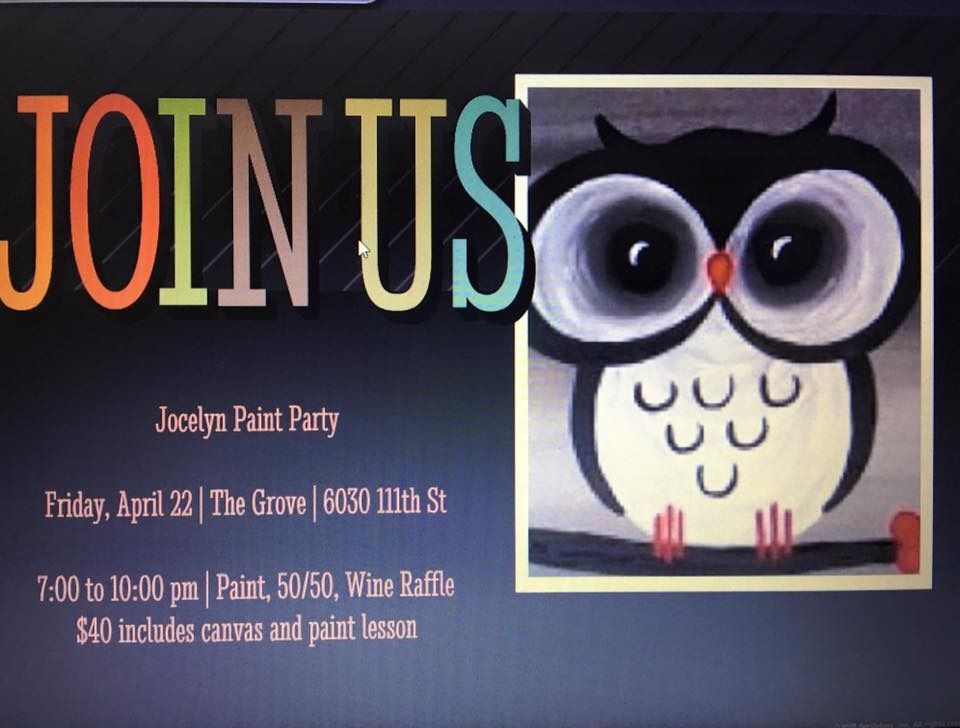 For more informatiom please call Nikki 708-337-6554
Please check out the calender and events tab for information on future board meetings.
2016 Registration
Early Registration will be held on March 19th, 2016
$150.00 for Football players and Cheerleaders when paid in full.
Please check out the registration tab for more information.
Thank you, Worth Panthers
Mission Statement:
To provide and promote a safe, educational, and fun experience to each player and cheerleader. We are a charitable organization that relies on fundraising and donations from sponsors. All of the fees from participants go right back into funding our program. One of our main goals is to replace old equiptment and uniforms. Parent participation is a huge part of a successful organization. We would like to invite and encourage all parents to attend our monthly board meeting. These meetings are help every 3rd Wedeneday or Thursday of the month at the Terrace Center on 115th and Beloit. There is an open floor for anyone with questions, issues, or concerns that they may have.
*Get your own Worth-Ridge Panthers user account to view all of out website information and communicate with coaches, board members, and other parents. Click Here to register.
Be sure to check out My Site News and Game Summaries for recent and future events.
For Metro Youth Football League news click on link below.
Metro Youth Football League Website
GO PANTHERS!!!
Let The Bodies Hit The Floor by Disturbed