Lancashire Academy of American Football, UK: Archived
Academy News
Tuesday, February 1
eteamz Spotlight Site Winner!
See - it was worth all the effort!
The
Lancashire Academy of American Football
's website has ...
Thursday, January 27
The Academy is getting noticed by the world!
In a fantastic achievement,
The
Lancashire
Academy
of
American
Football
's ...
Wednesday, January 26
Wigan Observer gives the Academy excellent coverage.
The
Wigan Observer
provided excellent coverage for the
Lancashire Academy of American Football
last ...
Wednesday, January 26
BEN comes good for The Academy
The Academy featured in the Bolton Evening News on Wednesday, with a photo of
The
Lancashire
Wolverines
...
Friday, January 21
We are close to getting noticed!
We are very close to appearing in the top 250 league sites in terms of EPointz raised by our visitors, and gaining ...
Monday, January 17
Spot the difference?
In continuing to celebrate the
St. Peter's Pumas'
5th birthday, we thought it a good idea to compare the ...
Friday, January 14
Reasons to celebrate!
This year brings several anniversaries we should all celebrate and be proud to be part of.
This year marks ...
Saturday, October 23
Club Awards & Chocolate Lords!
We can finally say goodbye to the 2004 season thanks to a very successful end-of-season Academy do. The locals in The Wellfield probably did not know what hit them when members from throughout the Academy descended upon them, filling their pub with music, laughter, food and mayhem! Dismayed regulars wondered what all the excitement was about, asking about our game, and trotting out the odd regular line like "well, it's all the stopping and starting I don't like" or even "I didn't know we had American Football in this country"!
But on Saturday night, soccer fans did not matter, as the hard work of last season was celebrated by not only copious amounts of food, drink and merriment, but also by the Club Awards, which recognise people's efforts and achievements.
With unanimous support and applause, the
2004 Chairman's Cup
was awarded to Wolverines Colts Team Manager
Emma Chatwood
, whose enormous efforts for the squad have been the key to the many successes throughout the season. Her outstanding dedication, efficiency and attention to other people make her a tower of strength to everyone within The Wolverines Colts, and she is greatly valued and appreciated. Congratulations and thanks go to Emma.
Other 2004 Colts' Club Awards were:
2004 Rookie of the year                              Andrew French
2004 Most Improved Player Of The Year    Daniel Van Spelde
2004 Offensive Player Of The Year             David Mead
2004 Defensive Player Of The Year            Alex Dunn
2004 Special Team Player Of The Year       Marc Liptrot
2004 Iron Man Player Of The Year             Michael Keane
2004 Hitter Of The Year                              Jonathan Kohler
2004 Most Committed Player Of The Year  Joe Eastham
2004 Players' player                                    Austin McCormick
2004 Coaches' player                                  Edd Cairns


Congratulations go to everyone within The Colts for a successful 2004 season. The efforts made and lessons learned this past year will surely make next year's end-of-season do incorporate the BYAFA Bowl trophy!
Finally, police are on the lookout for the fiend who vandalised Lordy's car by covering it in chocolate cake! The suspect is believed to show signs of chocolate on his hands and clothes, and is likely to posses an insane grin. When police were asked if there was a bounty, they replied that it was just an ordinary chocolate gateau!
EGM Details
The venue, date and time for the EGM have all been arranged. The EGM will occur on Sunday 17th October at 12 noon and is solely to discuss the situation with the Seniors' team. The venue is "The Wellfield. Wellfield Road, Wigan, Lancashire, WN6 8NQ".
ALL PLAYERS ARE REMINDED TO BRING ANY OUTSTANDING SUBS, RAFFLE TICKET MONEY AND CLUB KIT.
NEW!! Coaching Resource Section of the Wolverine Den
What is Flag Football?
You may have heard everyone on this site talk about Flag Football, but what is it? Flag Football is non-contact, 5-a-side American Football, where a 'tackle' is made by ripping a flag off the hip of a player. It is played in Lancashire and throughout the world by kids from 7 right through to adulthood.
Play-Football.net
is a great website with lots of info about flag football. You can find the basics of the game by clicking
here
.
Directions for this Sunday
VENUE UCE SPORTS GROUND MOOR LANE WITTON BIRMINGHAM. SURFACE GRASS BRING BOTH SHIRTS
PLAYERS MUST BE AT GROUND FOR 12.00 NOON COACHES HAVE XTRA PLAYS WE NEED TO GO THROUGH
DIRECTIONS
EXIT M6 AT JC6
TAKE A34 SOUTH TO BIRMINGHAM CITY CENTRE
AT TRAFFIC LIGHTS BY PERRY PARK (ALEXANDER STADIUM )TURN LEFT INTO CHURCH RD
AT THE T JUNCTION WITH COLLEGE RD TURN LEFT.
GO UNDER MOTORWAY, OVER CANAL BRIDGE AND PAST HALFORDS ON YOUR LEFT ( YOU WILL
SEE SPORTS GROUND ON YOUR RIGHT )
TAKE THE NEXT RIGHT INTO MOOR LANE AND THE SPORTS GROUND IS 100 YARDS ON THE RIGHT.
MEET AT HORWICH 09.30 FOR 10.00AM DEPARTURE LETS SEE IF WE CAN ALL BE GROWN UP AND BE THERE ON TIME.
Directions to Redditch
Cars meet 09.15 depart 09.30 Horwich. If you are not going to Horwich please ring me on 01204 594268 or mobile 07951259373 so that i know who is going and who is with you. My mobile will be on from 9am Sunday Morning.
Players with cars please arrange to take others with you
DIRECTIONS:
Exit M42 at Jc 2
Take the A441 towards Birmingham
At the end of the dual carraigeway (roundabout) turn right still on A441
Almost immediately just before garage on the right hand side, turn RIGHT into ASH LANE. Follow lane to Kings Norton Rugby Football Club on the left hand side.
N.b. There is another Rugby club farther on the right hand side (its not that one)
Be at Rugby Club by 12.00noon 12.30 latest. AND BRING BOTH SHIRTS
Cheers Jim
Next Coaches/Management Meeting Thursday 4th July@St Peter's
Details For Sunday's Game
All away coaches have now been cancelled for the rest of the season. We are
meeting at Horwich at 0900 on Sunday and will leave at 0915 in car convoy.
Anybody late will be left behind. Those with cars are requested to offer lifts to those
without mine included.
The venue is Gateshead International Stadium we will all meet on car park.
STRIP bring both white and black shirts and both sets of footwear.
Cheers
Jim Blinkhorn
This Week's Poll
Click here to go to Talk Den Football
Sunday, January 27
Under New Management...
On Sunday, the new management committee was voted in at the Club Annual General Meeting. Steve Norris retained the chairperson position, and some positions stayed filled by the same body as last year, but new positions were filled, including Emma Chatwood as Child Protection Officer! Click on the headline to see the full new committee!
Wednesday, January 23
Important: Club Annual General Meeting this Sunday at 3:45pm
The Club's AGM will be at Bolton Arena this Sunday at 3:45pm. All Colts and Seniors are encouraged to be there as much as possible to support the club and to be made aware of things that are happening. Colts training will be from 12pm until 3pm this Sunday, at St. Josephs (Colts bring your boots because we'll be on the grass).
Get The Den More Points
If all members of the den edit their profiles, and sign up for the eteamz tips, then you will each be earning the site 500 points which will easily get our ranking up. If you have not yet become a member, then why not do it now!!!
Spotlight Site Winner for January 2002!
Eteamz.com have awarded this site the flag football site of the month award in January 2002! Click on the trophy on the left or the headline to this article and you will see the Wolverine Den site alongside all the best eteamz.com sites around!
Sunday, December 16
What a night to remember!
Report to follow in the next day about the Seniors and Colts 2001 End Of Season Do! In addition, the Chorley Buccaneers 2001 Awards info will be posted!
Friday, December 14
Directions to Saturday night's do!!!!
Finally! Directions to Breightmet Labour Club! The do starts at 7pm prompt, so don't be late! Coming from Junction 4 of the M61, you go past the Reebok Stadium, and come to the roundabout next to the Beehive Pub, where you turn right. Follow the road until you come to a major set of traffic lights, where you turn left, and go up the hill. The road you are on is called Victoria Road and is the A58. You follow that road for 4 miles. Straight on over a roundabout, past Moss Bank Park through Moss Bank Way, past a Asda on your right, through a set of cross roads, and past a B & Q on your right. Carry on past a police station and fire station, under a railway bridge, and just after that you come to a pub called the Bolton Castle. Carry on straight through, until you come to a T-junction, where you turn left towards Bury. Go up the hill, then you can see Safeway, then you can see Milnethorpe Road, turn left there onto Milnethorpe Road, and 150 yards on the right is the Labour Club. We're in the upstairs part of the club, and it will prove to be a rocking night!

Merry Christmas from all the Wolverines, Pumas and Buccs!
Epointz means eprizes!
The more you surf around the site, the more our ranking goes up! Top eteamz sites win cash prizes, up to £500, which will go direct to the club, so support the site by viewing regularly! Here's how the epointz are awarded: 1 epoint each time someone checks a page of our site 10 epointz each time the site is checked out 50 epointz each time someone visits the site from an eteamz email invitation 50 epointz each time someone views the eteamz tips&drills from our site, 100 epointz for sending an ecard (once it's been retrieved by recipient) 250 epointz for each person that becomes an eteamz member through our site 500 epointz for each person that signs up for the eteamz 'Tip of the Week' through our site 1,000 epointz for each person who creates an eteamz website thru our site The rankings are reset at the start of the month, and at the end of the month, new winners are picked. So get surfing!
Get your free wolverines.com email address!
New feature: Talk Den Football
Talk to your mates about American Football in Lancashire!
Friday, October 26
End-Of-Season Do for the Colts and Seniors
Colts and Seniors get your money in now (Ring Steve Norris)! End-Of-Season Awards Night will be for the 2nd year running for both the Colts and Seniors combined, to encourage the idea of 'one-ness' throughout the club. It will be at Brieghmet Labour Club, off Bury Road, Bolton, on the 15th of December, at 7:00pm prompt start, and the night will be great. For ticket details phone Club Chairman Steve Norris on 01257 425 167. All Senior players, coaches and staff are expected to be there, likewise for the Colts. The ticket price is £15.
And now a word from our sponsors...
Jackson & Lloyd of Pemberton were generous enough to support the Trans-Pennine Tournament on March the 2nd 2002 in which the St. Peters Pumas took part in, the competition being a great success thanks to the firm!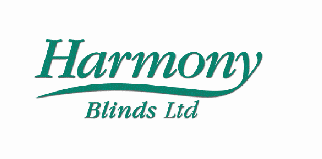 Official Sponsors of the Lancashire Wolverines Colts and the Chorley Buccaneers
Please Sign Our Guestbook
Having trouble finding your way through the site?
From this opening page you can go on to your team's separate site...
Click here to go straight to the Lancashire Wolverines Senior team web-site!
Catch up with info on the Lancashire Wolverine Colts from their web-site by clicking here!
Fancy visiting the St. Peters Pumas? Click here!
For info on the Chorley Buccaneers, click here!