WISCONSIN TWISTERS: HostedTournamentsSPRING FLING OPEN JANUARY 1ST
11th Annual Spring Fling
11th ANNUAL SPRING FLING - GETTING READY!
Attention: This tournament REGISTRATION is OPEN JANUARY 1ST!
www.tournamentregistrations.com
Wisconsin Twisters Present: 2016 ASA SCS QUALIFIER GIRLS FASTPITCH TOURNAMENT
JUNE 4th and 5th www.tournamentregistrations.com
RAYMOND DIAMONDS 12U/14U 2659-76th Street, Franksville WI 53126 (HWYU)
*10u DIAMOND * Town Hall 2255-76th Street, Franksville WI 53126 (HWYU)
Participation Levels: 10U-3 spots open, 12U-FULL, 14U-FULL
*Fee $450.00 ($25.00 discount for returning teams and/or early payment before April 1st)
Some Highlights: (SCS) ASA STATE CHAMPIONSHIP SERIES QUALIFIER
All games played at Raymond area diamonds, Amazing Concessions, 50-50 Raffle, Tournament T-Shirts On-Site, Raffle available for athletes and fans, Sport Photographer Dave Baker on-site. 4 Game Guarantee/18-24 Team Limit.
14U/12U~ 1ST, 2ND and 3RD Place ~ Coaches Plaque w/Player Lanier w/Medal, MVP Ribbon Given For Pool Play Games. Games to be played at RAYMOND DIAMONDS.

*10U TEAMS ONLY ~ MVP Player Ribbon Given For Pool Play Games,
1ST, 2ND.3RD Coaches Plaque w/Player Lanier w/Medal. Games to be played in Raymond at TOWN HALL DIAMOND. 10U Championship Games Played at Raymond on Sunday.


**Rules, Regulations and Pool Schedules will be sent out VIA EMAIL. 10U, 12U & 14UBracket board will be posted near concession stand at Raymond Diamonds and Town Hall Diamdonds. Bracket play start directly after Pool Play on Saturday. Times dependent on seeding and bracket for Sunday Play. We will also have one at diamonds for 10U's. All registration fees must be paid by APRIL 1ST to confirm your spot.
All managers will be given tournament team packets when you arrive. All 12U/14U teams must register at Raymond Diamonds on Saturday before 1st pool play game. All 10U teams will be able to register at Town Hall diamond location.
Any questions or concerns, please contact Lou Aponte 262-488-0519 or DiAnna Johnson 262-909-7262.
To Register your team online and more informaion, please go to the site below:
REGISTRATION OPENS ON JANUARY 1st
Go to www.tournamentregistrations.com to register
Participating Teams Confirmed
2016 - 10U Teams ()
K
2016 - 12U Teams ()
K
2016 - 14U Teams ()
K
---
11th ANNUAL SPRING FLING - 2016 ASA SCS SANCTIONED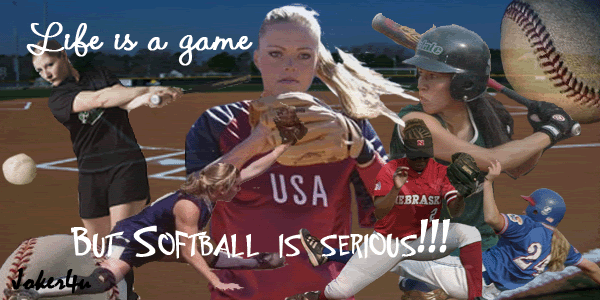 Wall Of Champions 10th Annual Spring Fling 2015
11th ANNUAL SPRING FLING - 2016 ASA SCS SANCTIONED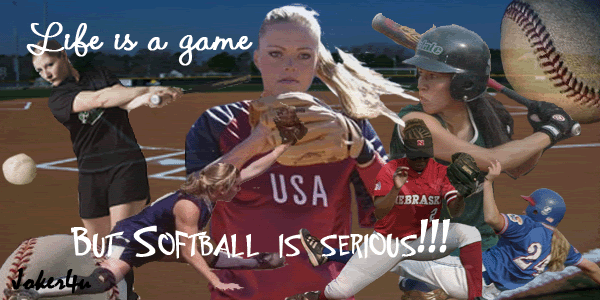 We applaud all of the players who came and participate, all of the coaches work hard prepping and planning for each game, and to all of the parents who run their social life around their daughters' softball and cheering on the sidelines.
We hope you all had a great time and we look forward to next year.
A special thank you to the Twisters Organization, parents, grandparents and siblings. To our coaches, board members, parent representatives, and most of all our community...we Thank You!

************

We look forward to our Spring Fling each year and we always have a spectacular weekend. We are honored to hostsuch an amazing tourney! Teams, fans, parents and coaches are always a blast! Congratulations to all the teams that participate each year...very exciting games, spectacular fans, amazing community support
, great food, way cool tourney shirts, tons of support from our 16u and 18u athletes, awesome umpires, and wonderful support and dedication from our Twister family! So proud of the efforts by all and we will continue to enjoy every minute!
DiAnna Johnson
---

"FALL BRAWL"-2015
NOW CLOSED FOR REGISTRATION!
GO TO ~ www.tournamentregistrations.com
WISCONSIN TWISTERS FASTPITCH
Tournament/Event Name:
6th Annual "FALL BRAWL"
Tournament/Event Type:
FAST PITCH SOFTBALL OPEN
Hosting Organization:
WISCONSIN TWISTERS (Checks Payable to HOST)
Tournament Dates:
Start - 10/17/2015 End - 10/18/2015
City:
FRANKSVILLE/RAYMOND
State:
WISCONSIN
Park:
RAYMOND ELEMENTARY SCHOOL DIAMONDS~2659-76TH STREET 53126
Sanctioning Body:
ASA-OPEN
Classification:
YOUTH
Age Groups:
14U, 16U, 18U * SEE BELOW FOR MIX (ONLY IF NEEDED)
Insurance Required?
YES
Cost:
$375 Guaranteed Games: 4
Awards:
1ST,2ND,3RD Place Neck Ribbons w/Medal
Tournament Team Limit:
18
Entry Deadline:
10/01/2015
Host Website:
Tournament Details:
(Please Read ALL Details)

Concessions, 50/50 Raffle, Tournament T-shirts available

http://www.tournamentregistrations.com CLOSED for registration.

REGISTRATION NOW CLOSED!!!
This tournament is a great opportunity for teams getting ready for next season. End of season wrap up and teams moving up to next level are encouraged to play up. Depending on team amounts, we may reserve the right to have combined age levels. **12u/14u and 16u/18u ~ only if needed. Please contact Tournament Director for more information. Tournament Director will be Lou Aponte
Lou Aponte Director: 262=488-0519 apontelou@aol.com
On-Site Assistant Rosie Olle 262-990-0320 rolle82397@sbcglobal.net
Make Checks Payable to: Wisconsin Twisters
Wisconsin Twisters c/o DiAnna Johnson

Address:

2023 RAYMOND AVE
City, State, Zip:
FRANKSVILLE, WI 53126

Registration opening soo, if you would like to reserve a spot, please email.

We had a great time again this year and look forward to seeing you all back with us next year!!

We look forward to hosting the FALL BRAWL. Schedules, Rules and Reg' s will be sent out 2 weeks prior to tournament start.

Any questions, please contact directors at any time.TOURNAMENT NOW OPEN

WWW.TOURNAMENTREGISTRATIONS.COM

MMFL.CRG ~ TOURNAMENTS
---
---
2015 Fall Brawl Teams

14U
Grayslake Pride, New Berlin Magic White, Racine Belles,
Wisconsin Twisters Black, Wisconsin Twisters 01, Wisconsin Twisters 02
16U
Kenosha Sting, Lady Chargers, Muskego Storm Red,
New Berlin Magic White, Racine Belles, Waukesha Hurricanes
18U
Franklin Force, Germantown Warhawks, Racine Belles,
Waukesha Hurricanes, Wisconsin Twisters CP , Wisconsin Twisters JT
---