WISCONSIN TWISTERS: Twister Tournaments/Fall Brawl NOW FULL
2014 Fall Brawl Handouts:
click icon to open

Tournament Roster / Waiver Form
2014 Fall Brawl - Regulations

2014 Fall Brawl - Pool Play

2014 Fall Brawl - 16U Brackets
2014 Fall Brawl - 14U Brackets

*These files can be slow to download off of eteamz at times.
Please be patient.



October 11-12

***********************
IN THE EVENT OF CANCELLATION DUE TO WEATHER
Our tournament staff will do whatever it takes to keep games going during bad weather. In case of bad weather we will make a decision at that time to determine what games can and will be played. Breakdowns of playing with weather conditions are posted in rules and regulations packet.
Canceling the tournament will be the last resort. If the weather forces us to cancel all games, each team will be reimbursed a percentage of the entrance fees less umpire, trophy and other tournament expenses. Each team will also be discounted the remaining percentage for any future Wisconsin Twister Tournament entrance fees. (date to be determined). This includes any tournaments that the Twisters may host.
---

"FALL BRAWL"-2014
COMPLETE SUCCESS, WE THANK YOU PLAYERS, COACHES AND FANS! WE LOOK FORWARD TO SEEING YOU NEXT YEAR!
WISCONSIN TWISTERS FASTPITCH
Tournament/Event Name:
4th Annual "FALL BRAWL"
Tournament/Event Type:
FAST PITCH SOFTBALL OPEN
Hosting Organization:
WISCONSIN TWISTERS (Checks Payable to HOST)
Tournament Dates:
Start - 10/11/2014 End - 10/12/2014
City:
FRANKSVILLE
State:
WISCONSIN
Park:
RAYMOND ELEMENTARY SCHOOL DIAMONDS
Sanctioning Body:
ASA
Classification:
YOUTH
Age Groups:
14U=FULL 16U=FULL
Insurance Required?
YES
Cost:
$350 Guaranteed Games: 4
Awards:
1ST,2ND,3RD Place Neck Ribbons w/Medal - MVP Ribbons -1st Place Team Plaque
Tournament Team Limit:
222
Entry Deadline:
10/01/2014
Host Website:
Tournament Details:
(Please Read ALL Details)

Concessions, 50/50 Raffle, Tournament T-shirts available

http://www.tournamentregistrations.com for registration.

REGISTRATION NOW CLOSED !!!
This tournament is a great opportunity for teams getting ready for next season. End of season wrap up and teams moving up to next level are encouraged to play up. Depending on team amounts, we may reserve the right to have combined age levels. 12u/14u and 16u/18u ~ only if needed. Please contact Tournament Director for more information.
Make Checks Payable to: Wisconsin Twisters
DiAnna Johnson

Address:

2023 RAYMOND AVE
City, State, Zip:
FRANKSVILLE, WI 53126

Phone: 262-909-7262

Email: witwisters12u@yahoo.com

We had a great time again this year and look forward to seeing you all back with us next year!!

We look forward to hosting the FALL BRAWL. Schedules, Rules and Reg' s will be sent out 2 weeks prior to tournament start.

Any questions, please contact at any time.TOURNAMENT IS NOW OPEN.
---
---
2014 Fall Brawl Teams

14U

| | | |
| --- | --- | --- |
| | Muskego Storm | Wisconsin Twisters - SKJ |
| | Wisconsin Rebels | Franklin Force |
| | Racine Belles | Wisconsin Twisters - Black |
16U

| | | |
| --- | --- | --- |
| | BATS Academy | Wisconsin Twisters - '99 |
| | Whitnall Falcons | Xplozion '99 |
| | N.B. Magic - Red | Wisconsin Twisters - JTD |
| | Racine Belles | Franklin Flame |
| | | |
---
---
9th ANNUAL SPRING FLING - 2014 ASA SCS SANCTIONED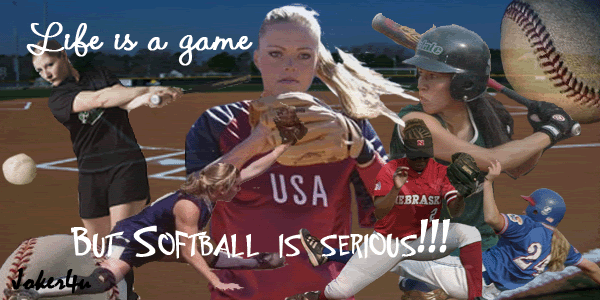 Wall Of Champions 9th Annual Spring Fling 2014
2014 9th Annual Spring Fling...We applaud all of the players who came and participated, all of the coaches who have worked prepping and planning for each game, and to all of the parents who ran their social life around their daughters' softball and cheering on the sidelines.
We hope you all had a great time and we look forward to next year.
A special thank you to the Twisters Organization, parents, grandparents and siblings. To our coaches, board members, parent representatives, and most of all our community...we Thank You!

************

We look forward to our 10th Annual Celebration. I think this was another spectacular weekend for hosting such an amazing tourney! Teams, fans, parents and coaches were a blast! Congratulations to all the teams that participated...very exciting games, spectacular weather, amazing support
, great food, way cool tourney shirts, tons of support from our 16u and 18u athletes, awesome umpires, and wonderful support and dedication from our Twister family! So proud and enjoyed every minute!
DiAnna Johnson
---