WISCONSIN TWISTERS: 14U'02 SN Dugout
2015-16 WISCONSIN TWISTERS 14U'02 SN
MANAGER ~ Steve Newell ~ 262-497-7448
COACH ~ Steve Baumgartner COACH ~ Sandy Caby
COLLEGE ASSISTANT ~ Claire Baumgartner
Parent Representative:Monique Lessard & Jennifer Arnold
2016 ROSTER
#5 Grace Anderson ~ Salem WI
#29 Hillary Arnold ~ Oak Creek WI
#26 Marykate Barclay ~ Kenosha WI
#25 Jordan Caby ~ Wind Lake WI
#14 Maleah Polzin ~ Racine WI
#47 Madison Hermanson ~ Wind Lake WI
#23 Alyssa Lessard ~ Oak Creek WI
#10 Lynnae Newell ~ Racine WI
#17 Kylie Brennan ~ Union Grove
#33 Megan Tougas ~ Franklin WI
#16 Alexis Lathrop ~ South Milwaukee WI
#19 Shannon Mulligan ~ Union Grove WI
*****************
"The Achievements of a team are the direct result of each individual working together...Champions are not made in the gym...
they are made from what is deep inside them:
a desire, a dream, a vision"
*****************
---

2015 ~ Tournaments ~ 2016
TBA IN FEBRUARY
All tournament schedules and play times will be sent out 1-2 weeks prior to EACH tournament from individual tournament directors to coaching staff. Your parent representative and coach will send out eamils with all the necessary information once received from tournament directors.
Please make sure to contact your Parent Representative with any scheduling conflicts for ALL LEAGUE GAMES and ALL TOURNAMENTS in advance once schedule is complete.
***********************
---
2016 League Games
TBA IN SPRING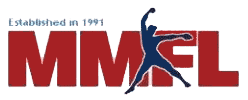 * MMFL games are double headers, with the first game starting at 6:30pm and the second game around 8:00pm.
---