Winchester Royals: Welcome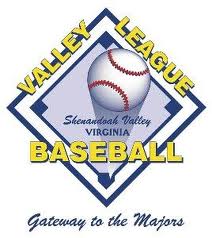 The Winchester Royals are a member of the 11 team, summer collegiate wooden bat Valley Baseball League, National Alliance of College Summer Baseball, an organization comprised of eleven summer collegiate baseball leagues. The Valley Baseball League is endorsed by the National Collegiate Athletic Association and sponsored in part by a donation from Major League Baseball.
---
A meeting of the Winchester Royals will be held:
WHEN: Thursday, October 27, 2016
TIME: 7 PM
WHERE: War Memorial Building-Jim Barnett Park Lord Fairfax Room
This will be a meeting to wrap-up the 2016 season.
If you have any questions or concerns contact Betty Phillips (662-1341) or Kristy Lemieux (974-4101)

Do you want to play for the Winchester Royals?
Player recruitment for the 2017 season is by Head Coach Lyndon Coleman, lyndon.coleman13@gmail.com. Coach Coleman will also be selecting his Assistant Coaches.
We wish to express our heartfelt thanks to our coaches, players, staff, sponsors, home parents -- and most of all, to our fans! Without you, there would be no Winchester Royals!
We look forward to seeing everyone at the ballpark in 2017 -- and when you come, be sure to 'Bring a Friend'!!

Check out 2016 Team, Awards, and Host Families Photos by clicking on "Photos" in the left menu bar! There are 2 albums, 26 pix in the first and 17 in the second, so scroll through all of them or view them full screen!
Winchester Weather Forecast, VA (22601)