Winchester Royals: Welcome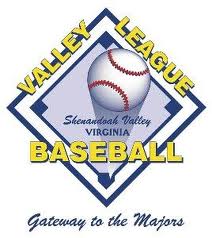 The Winchester Royals are a member of the 11 team, summer collegiate wooden bat Valley Baseball League, National Alliance of College Summer Baseball, an organization comprised of eleven summer collegiate baseball leagues. The Valley Baseball League is endorsed by the National Collegiate Athletic Association and sponsored in part by a donation from Major League Baseball.
---
A meeting of the Winchester Royals will be held on Tuesday, February 16, 2016 at 7 PM at the Frederick County Public Safety Building, 1080 Coverstone Drive, Community Room 1004.
Please plan to attend as we prepare for 2016 season!
Officers for the 2016 Winchester Royals were elected at the Tuesday, January 19, 2016 meeting. They are:
President: Kristy Lemieux
Vice President: Jim Shipp
Secretary/Treasurer: Betty Phillips
Congratulations!
The tentative Roster and Schedule of Games for the 2016 season of the Winchester Royals is posted here. Click on the menu links at the top left of this screen.

Check out 2015 Team Photo, Awards & Host Families Photos, and Picnic Photos by clicking on "Photos" in the left menu bar!
Winchester Weather Forecast, VA (22601)