Winchester Royals: Welcome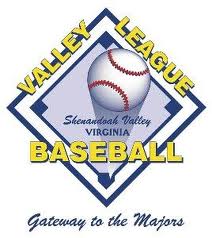 The Winchester Royals are a member of the 11 team, summer collegiate wooden bat Valley Baseball League, National Alliance of College Summer Baseball, an organization comprised of eleven summer collegiate baseball leagues. The Valley Baseball League is endorsed by the National Collegiate Athletic Association and sponsored in part by a donation from Major League Baseball.
---
The Winchester Royals defeated the Rebels in New Market on Friday, June 23 by a score of 7-2.
The Winchester Royals lost at home to the Strasburg Express on Saturday, June 24 by a score of 8-2.
The Winchester Royals lost in Woodstock to the River Bandits on Sunday, June 25 by a score of 2-0.
The Royals are off on Monday, June 26.
The next home game for the Winchester Royals will be on Tuesday, June 27 at 7:00 pm against the Front Royal Cardinals.
The Royals are off on Wednesday, June 28 and will travel to Charlottesville on Thursday, June 29 for a 7:00 pm start against the Tom Sox.


Check out 2016 Team, Awards, and Host Families Photos by clicking on "Photos" in the left menu bar! There are 2 albums, 26 pix in the first and 17 in the second, so scroll through all of them or view them full screen!
Winchester Weather Forecast, VA (22601)