Winchester Royals: Welcome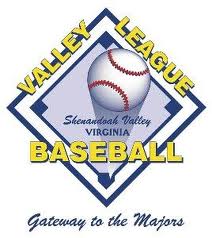 The Winchester Royals are a member of the 12 team, summer collegiate wooden bat Valley Baseball League, National Alliance of College Summer Baseball, an organization comprised of eleven summer collegiate baseball leagues. The Valley Baseball League is endorsed by the National Collegiate Athletic Association and sponsored in part by a donation from Major League Baseball.
---
---
The Winchester Royals are saddened by the April 12 death of Keith Lupton, who owned the Winchester Royals in 1979, 80, and 81. The Royals won three consecutive Valley Baseball League championships with 35 players drafted by Major League organizations under Lupton's tutelage.
To see a Memorial, printed by Ballpark Digest Editors on April 13, 2015 in At the Ballpark, The Front Office, please copy this link into your web browser:
http://ballparkdigest.com/2015/04/13/in-memoriam-keith-lupton/
The Winchester Royals need YOU! The Royals have remaining debt from previous seasons and want to begin this season in a better financial situation. We are currently solicitating donations through a "TILT" campaign that can be accessed through this link:
Your support will be greatly appreciated!
A General Meeting of the Winchester Royals, Inc. will be held:
WHEN Tuesday, May 19, 2015
TIME TBD
WHERE Press Box at Bridgeforth Field
Please plan to attend as we prepare for the 2015 Season!
Our first home game will be played on Friday, June 5 @ 7:00 pm at Bridgeforth Field in Jim Barnett Park against the Woodstock River Bandits!
GOOD NEWS!!
Multi-game tickets for the 2015 season are on sale NOW at
Piccadilly Printing Company 32 East Piccadilly Street Winchester VA
(540) 662-3804
and
Southside Sports 177 Kernstown Commons Boulevard Winchester VA (540) 868-8520
Multi-Game Ticket Packages: 20-Game Ticket - $65.00 ($100.00 Value)
10-Game Ticket - $40.00 ($50.00 Value)
Senior 20-Game Ticket - $40.00 ($60.00 Value)
Excellent presents for all Winchester Royals' fans!
Check out 2014 photos by clicking on "Photos" in the left menu bar!
Winchester Weather Forecast, VA (22601)