Winchester Royals: Welcome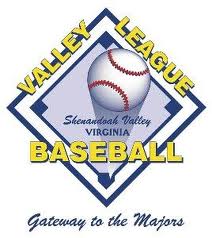 The Winchester Royals are a member of the 12 team, summer collegiate wooden bat Valley Baseball League, National Alliance of College Summer Baseball, an organization comprised of eleven summer collegiate baseball leagues. The Valley Baseball League is endorsed by the National Collegiate Athletic Association and sponsored in part by a donation from Major League Baseball.
---
---
The Royals defeated the Express in Strasburg on Sunday, July 5 by a score of 9-7.
The Royals travel to Covington on Monday, July 6 for a 7:00 p.m. start against the Lumberjacks.
The next home game will be on Tuesday, July 7 at 7:00 p.m. against the Waynesboro Generals.

Ya'll come--and BRING A FRIEND!!!!
Hello!
You have been invited by Donna Turrill to sign up for "Winchester Royals Post Game Meals."
To sign up, go to:
www.SignUpGenius.com/go/9040C4BA9AB2BA46-winchester/28333805
Multi-game tickets for the 2015 season are on sale NOW at
Piccadilly Printing Company 32 East Piccadilly Street Winchester VA
(540) 662-3804
Multi-Game Ticket Packages: 20-Game Ticket - $65.00 ($100.00 Value)
10-Game Ticket - $40.00 ($50.00 Value)
Senior 20-Game Ticket - $40.00 ($60.00 Value)
Excellent presents for all Winchester Royals' fans!
Check out 2015 picnic photos by clicking on "Photos" in the left menu bar!
Winchester Weather Forecast, VA (22601)