Winchester Royals: Welcome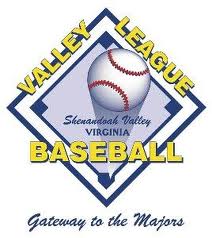 The Winchester Royals are a member of the 12 team, summer collegiate wooden bat Valley Baseball League, National Alliance of College Summer Baseball, an organization comprised of eleven summer collegiate baseball leagues. The Valley Baseball League is endorsed by the National Collegiate Athletic Association and sponsored in part by a donation from Major League Baseball.
---
---
A meeting of the Winchester Royals will be held:
WHEN: Monday, September 14, 2015
TIME: 7 PM
WHERE: War Memorial Building-Jim Barnett Park
Room: Arts & Craft Room
Please plan to attend so we can close the 2015 season and start working on the 2016 season.
Congratulations to the Strasburg Express, 2015 Valley League Champions!
The 2015 season of the Winchester Royals has ended. We wish to express our thanks to the coaches, the players, the support staff, and to all of our loyal fans!
See ya next year!!


Check out 2015 Team Photo, Awards & Host Families Photos, and Picnic Photos by clicking on "Photos" in the left menu bar!
Winchester Weather Forecast, VA (22601)