Winchester Royals: Welcome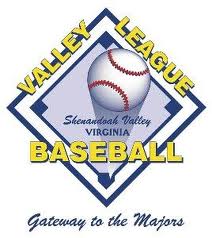 The Winchester Royals are a member of the 11 team, summer collegiate wooden bat Valley Baseball League, National Alliance of College Summer Baseball, an organization comprised of eleven summer collegiate baseball leagues. The Valley Baseball League is endorsed by the National Collegiate Athletic Association and sponsored in part by a donation from Major League Baseball.
---
A meeting of the Winchester Royals will be held:
WHEN: Tuesday, May 17, 2016
TIME: 7 PM
WHERE: Bridgeforth Field
Jim Barnett Park

Please plan to attend as we continue to work on the 2016 season!
Want a relaxing and fun way to enjoy an evening of collegiate baseball at Bridgeforth Field watching the Winchester Royals in action? We invite your organization to contact Karen Shipp at 540-667-7677 or e-mail her at shipp.karen@gmail.com for more information on reserving a date and the specifics of holding a company picnic, a monthly group get-together, birthday party, or any group who would like to hold their event at the ballpark!
Multi-Game Ticket Packages Now Available!
20-Game Ticket - $65.00 ($100.00 Value)
10-Game Ticket - $40.00 ($50.00 Value)
Senior 20-Game Ticket - $40.00 ($60.00 Value)
(Multi-Game Tickets Are Not Valid For Playoff Games)
Multi-Game Tickets are available at the following location:
Piccadilly Printing Company
1000 Valley Avenue #1
Winchester Va 22601
(540) 662-3804
The tentative Roster and Schedule of Games for the 2016 season of the Winchester Royals is posted here. Click on the menu links at the top left of this screen.

Check out 2015 Team Photo, Awards & Host Families Photos, and Picnic Photos by clicking on "Photos" in the left menu bar!
Winchester Weather Forecast, VA (22601)