Winchester Royals: Welcome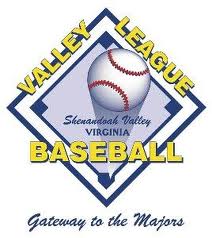 The Winchester Royals are a member of the 11 team, summer collegiate wooden bat Valley Baseball League, National Alliance of College Summer Baseball, an organization comprised of eleven summer collegiate baseball leagues. The Valley Baseball League is endorsed by the National Collegiate Athletic Association and sponsored in part by a donation from Major League Baseball.
---
---
The Winchester Royals are looking forward to a GREAT 2014 season! The schedule of games and roster are posted -- see links to the left of this screen!
NEXT ROYALS' MEETING!
WHAT: A General Meeting of the Winchester Royals, Inc.
WHERE: Holiday Inn Gateway, Front Royal Pike (across from Garbers)
WHEN: Tuesday, April 22, 2014
TIME: 6:30 PM Meeting
Everyone is welcome!!!
If you have any questions or concerns, contact Betty Phillips (662-1341) or Kristy Lemieux (540-974-4101).
Check out Team Awards and photos by clicking on "Photos" in the left menu bar!
Winchester Weather Forecast, VA (22601)