Wildomar Little League: Welcome
Are You Ready for some Baseball?!?!?!?!
Welcome to the Official Website for WILDOMAR LITTLE LEAGUE!!!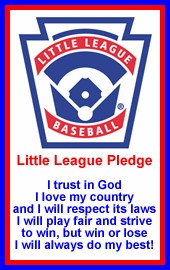 Home of the Little "BIG" League - Where volunteers don't necessarily have the time.... BUT they do have the HEART!
Please direct your attention below to some IMPORTANT UPCOMING EVENTS...
Cheap Seats
Monday, September 19
New Board of Directors
Please Welcome our NEW Board of Directors
for the 2014 Season!!
Jesse Felix, Andy Diaz, Valerie Felix,
Dennis Rowe, Debbie Shores, Jesse Uscanga, Tod Shores, Daniel Felix, Chad Hilzer, Jeana Oliva
Please help through sponsorship and Donations!
Thank you for your sponsorship and donations!
Thursday, November 7
WILDOMAR LITTLE LEAGUE IS BACK!!!!!!!!!!!!!!
WILDOMAR LITTLE LEAGUE IS BACK FOR THE 2014 SPRING SEASON BY POPULAR DEMAND THANKS TO PARENTS WILLING TO STEP UP TO HOME PLATE!!!!!!!!!!        Sign up at Stadium Pizza on Clinton Keith Road: Saturday, December 7, from 11a.m to 5 p.m. Wednesday, December 18, from 6 - 8 p.m. Saturday, January 11, from 11 a.m. to 6 p.m. Sign up at Ultimate Sports Pizza on Clinton Keith Road: Saturday, December 21, 11 a.m. to 5 p.m. Saturday, January 4, 2014, from 11 a.m. to 5 p.m. Try outs at Welch Field located at 21347 Como St, Wildomar (behind cemetery) January 18, 2014 (time to be announced) Opening Day at Welch Field February 15 (time to be announced) (rain day is Feb 22)
Tuesday, July 28
Little League Contact Information
PO Box 100
Wildomar, CA 92595
wildomarlittleleague1@gmail.com