Wildomar Little League: Welcome
Friday, January 9
Wildomar Little League Baseball
Welcome to the Official Website for WILDOMAR LITTLE LEAGUE!!!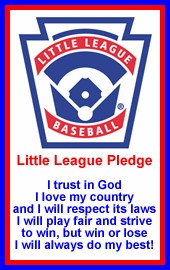 Home of the Little "BIG" League - Where volunteers
have the HEART!
Please direct your attention below to some IMPORTANT UPCOMING EVENTS...
Cheap Seats
Little League Contact Information
PO Box 100
Wildomar, CA 92595
wildomarlittleleague1@gmail.com
Sponsorship and Donations are appreciated!
Thank you for your dedication!
Intelinet Inc.
Rooster Tattoo
Ruby's Antiques & Thrift
Zoom Bail Bonds
De Jongs Dairy
Friday, January 9
WILDOMAR LITTLE LEAGUE - Spring 2015 Sign ups going on now!
WILDOMAR LITTLE LEAGUE wants to welcome everyone back for the 2015 spring season.
Thank you to all who came out for Tryouts, it was a success!!!
Once players are placed onto a team the coach will be in contact.
If you are interested in coaching/managing let us know!!!
OPENING DAY MARCH 7, 2015
Any questions or comments feel free to email us at wildomarlittleleague1@gmail.com
**Directions to Welch Field 21347 Como St. Wildomar**
-From Palomar Street Turn East onto Gruwell
-Turn right into gravel parking lot after the cemetery
Registration Prices by Division
T-Ball - $ 90
Single A - $ 100
Double A - $ 110
Triple A - $120
Majors - $150
*Snack bar refundable deposit $25