Johnson City Hoops: Welcome
4TH ANNUAL HOOPFEST CLASSIC AAU TOURNAMENT
PLAYERS, PARENTS, COACHES AND FANS
Welcome to the Hoopfest Classic!
Please download the Tourney Machine App for
the latest information, directions to game sites, tournament rules, etc.
The app is available through the App Store and Google Play.
ALL GAME INFORMATION, SCHEDULES AND SCORING ARE AVAILABLE BELOW:
Friday, March 11
Sunday, January 24
HOOPFEST CLASSIC INFORMATION AND REGISTRATION PAGE
CLICK ABOVE TO GO IMMEDIATELY TO THE REGISTRATION PAGE
Johnson City Hoops
4th Annual
Hoopfest Classic
Sponsored by Haylor, Freyer and Coon Insurance
Johnson City Hoops invites you to participate in our
4th Annual "Hoopfest Classic" AAU Basketball Tournament
This year's games will be on Saturday and Sunday in a standard tournament format.
$325 per team
$25 per team discount if registered and paid in full by February 27, 2017.
Multi team discounts, $300 per team for 3 or more team entries.
Open to Boys and Girls AAU teams in grades 4th - 11th
WE TAKE CARE OF THE SCOREBOOK AND SCOREBOARD

Coaches get to coach! Parents get to watch their kids!

All games played on full-sized high school courts at excellent facilities located just minutes away from one another, with food, shopping and lodging also minutes away.
A & B Divisions based on number of teams registered in any Division
T shirts to all Division Winners.
3 game guarantee (some champions awarded via record in pool, others will play crossover games for Divison winner, based on number of teams in respective Division)
Please visit our online registration page by clicking the logo below
If you pay offline, payment and registration forms may be mailed to:
Johnson City Hoops
PO Box 439
Johnson City, NY 13790
TO PAY BY CREDIT CARD:
We accept Visa, American Express, Mastercard and Discover
1) Visit our ONLINE STORE from the registration page, after you register (link also located in the panel on the left side of this page if miss it during registration)
Questions:
mailto: hoops@johnsoncityhoops.com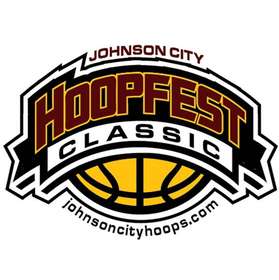 Click Here to Register for the Hoopfest Classic