Johnson City Hoops: Welcome
Haylor, Freyer and Coon Insurance - Hoopfest Classic Information
INAUGURAL
HOOPFEST CLASSIC
Sponsored by Haylor, Freyer and Coon Insurance
March 29th/30th, 2014
Johnson City Hoops invites you to participate in our inaugural
"Hoopfest Classic" AAU Basketball Tournament.
Cost: $350 per team.

$25 per team discount for teams that register and are fully paid by February 22, 2014.
Multi team discounts $325 per team for 3 teams or more.

Open to Boys and Girls AAU teams in Grades 5-11.
A&B Divisions TBD based upon number of teams per grade.
T-Shirts & Water Bottles awarded to all Division Champions.
3 games guaranteed.
Certified officials for all-games.
All games will be held on the Johnson City School District Campus located close to lodging, food and shopping!
All games are played on full-sized high-school courts at excellent facilities.
Certified Trainer will be on campus.
Mail Payment to:
Johnson City Hoops
P.O. Box 439
Johnson City, New York, 13790
VISA, MASTERCARD, DISCOVER AND AMERICAN EXPRESS
CREDIT CARDS ACCEPTED FOR REGISTRATION.
For questions or to pay by credit card, contact: hoopfest@johnsoncityhoops.com

CLICK THE "HOOPFEST CLASSIC" LINK TO THE LEFT TO GET TOURNAMENT RULES; HOTEL INFORMATION; DIRECTIONS AND OTHER TOURNAMENT INFORMATION!
Handout:
2014 Hoopfest Classic Forms and Information
Johnson City Hoops on Facebook
ORDER YOUR JOHNSON CITY HOOPS
APPAREL FOR CHRISTMAS!
All apparel and clothing items in the store marked "2014" 
must be ordered by
DECEMBER 10, 2013
in order to receive them in time for Christmas! 
CLICK THE LOGO TO ENTER THE STORE!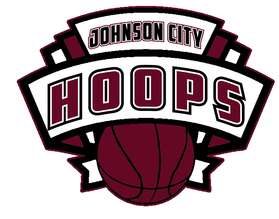 JOHNSON CITY HOOPS ONLINE STORE
Thursday, January 30
HOOPFEST CLASSIC HOTEL INFORMATION
The Best Western Plus of Johnson City is
the exclusive hotel partner
for the Haylor, Freyor and Coon Insurance Johnson City Hoopfest Classic!
Mention the Johnson City Hoopfest Classic to receive your group rate of $75 plus tax.


The Best Western Plus on Harry L. Drive is located just minutes away from all game sites; shopping, restaurants and grocery stores.
Located at the same intersection as the hotel is shopping at the Oakdale Mall: Wegmans 24 hour grocery store; the Food & Fire Grill - a BBQ restaurant; and McDonalds.

Located within the same plaza as the hotel is Dunkin Donuts, the Ground Round, Pizza Hut and Friendly's Restaurants.
Guests receive use of the Court Jester Athletic Club Facilities, located in the Best Western Plaza.
Contact the Best Western Plus
569 Harry L Drive Johnson City, NY 13790
Phone: (607) 729-9194
Fax: (607) 729-3205
Email: 33024@hotel.bestwestern.com