Johnson City Hoops: Welcome
2014 Haylor, Freyer and Coon Insurance - Hoopfest Classic Schedule
CLICK THE LOGO FOR
THE 2014 HOOPFEST CLASSIC SCHEDULE
Handout:
2014 Hoopfest Classic Forms and Information
Johnson City Hoops on Facebook
ORDER YOUR JOHNSON CITY HOOPS
APPAREL FOR CHRISTMAS!
All apparel and clothing items in the store marked "2014" 
must be ordered by
DECEMBER 10, 2013
in order to receive them in time for Christmas! 
CLICK THE LOGO TO ENTER THE STORE!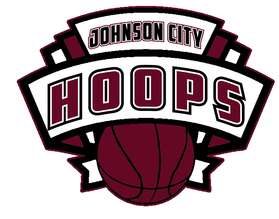 JOHNSON CITY HOOPS ONLINE STORE
Thursday, January 30
HOOPFEST CLASSIC HOTEL INFORMATION
The Best Western Plus of Johnson City is
the exclusive hotel partner
for the Haylor, Freyor and Coon Insurance Johnson City Hoopfest Classic!
Mention the Johnson City Hoopfest Classic to receive your group rate of $75 plus tax.


The Best Western Plus on Harry L. Drive is located just minutes away from all game sites; shopping, restaurants and grocery stores.
Located at the same intersection as the hotel is shopping at the Oakdale Mall: Wegmans 24 hour grocery store; the Food & Fire Grill - a BBQ restaurant; and McDonalds.

Located within the same plaza as the hotel is Dunkin Donuts, the Ground Round, Pizza Hut and Friendly's Restaurants.
Guests receive use of the Court Jester Athletic Club Facilities, located in the Best Western Plaza.
Contact the Best Western Plus
569 Harry L Drive Johnson City, NY 13790
Phone: (607) 729-9194
Fax: (607) 729-3205
Email: 33024@hotel.bestwestern.com