Whitemarsh Girls Softball League: Welcome
Welcome to Whitemarsh Girls Softball League. Located in Whitemarsh Township, Montgomery County, PA
Registration is open for Whitemarsh Wreckers Summer League
The league is divided into two Divisions
Junior Division - Ages 10-12 (Must turn 10 by 9/15/13)
Senior Division - Ages 13-High School Senior (13 by 9/15/13)
Please click on the green button at the bottom of this page to register.
Please join us for...
WGSL Family Day at the Reading Fightin Phils
* Special Thanks To Our 2013 Sponsors *
Please visit our Sponsors page and support those who support
the Whitemarsh Girls Softball League
---
- PLATINUM SPONSORS -
ACE Conference Center - National Label Company
- GOLD SPONSORS -
Janeway Towing - MaGerks Pub - Maguire Family - Camp Green Lane
Slawek Orthodontics - F1rstrust Bank
- SILVER SPONSORS -
Marcia Fluhr Prudential - Drossner Law - 6abc.com
- BRONZE SPONSORS -
Get Me A Health Plan.com - (McB)², Inc. - Lice Lifters - SNAP!
Primo Hoagies - Tonelli's Pizza - Brown's ShopRite of Roxborough - Top This Frozen Yogurt
Insurance Planning Center - Wawa - Murray Development
---
2013 – Soon To Be Our Best Season Ever !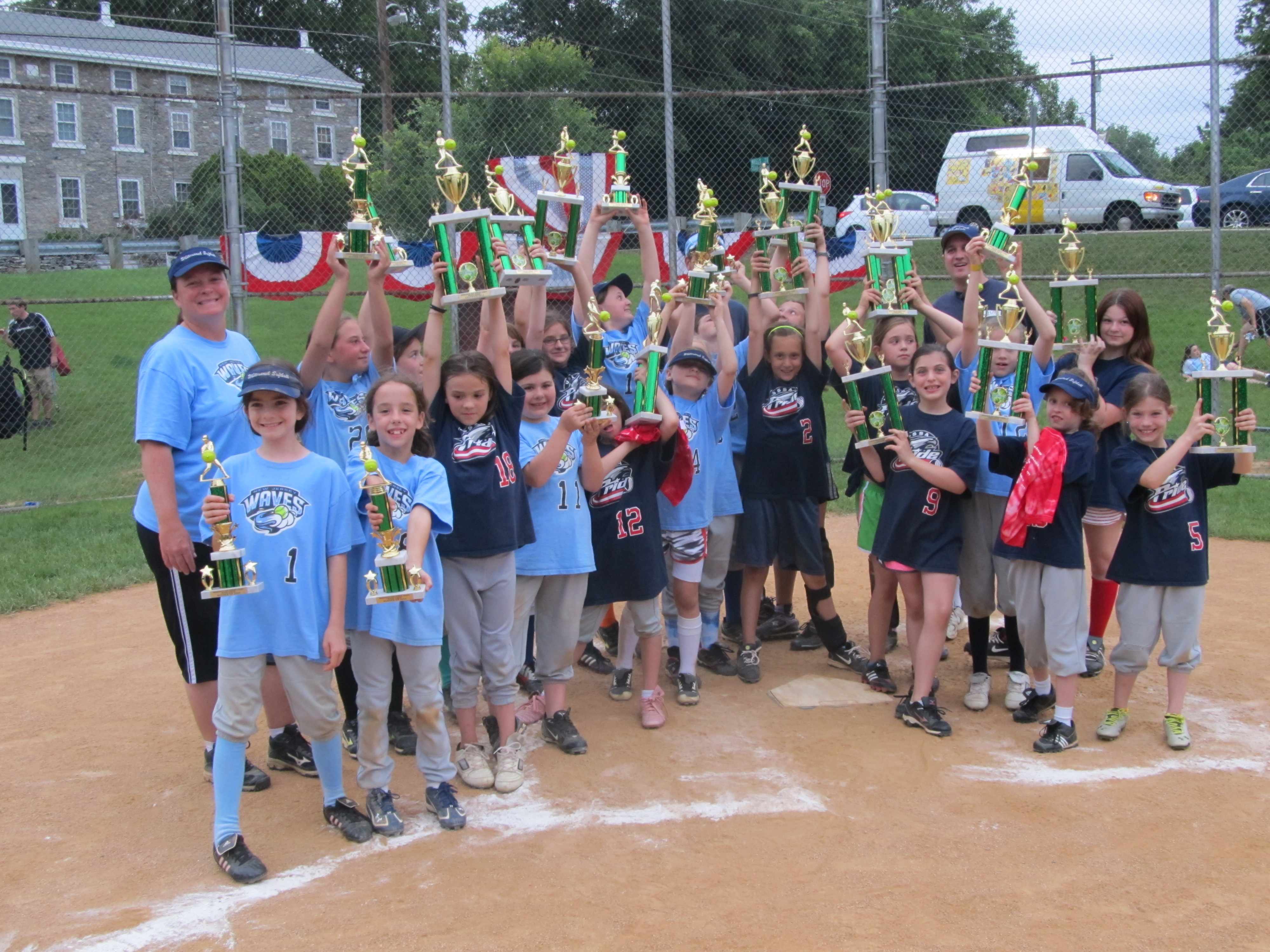 2012 WGSL Minors Championship
WGSL promotes the enjoyment of team sports, commitment, the advancement of good sportsmanship and leadership through both intramural and travel slow-pitch and fast-pitch softball programs for girls.
---
WGSL League Contact Information
General questions/registration - admin@wgslsoftball.com (note our new e-mail address)

Executive Board
President: Megan O'Rourke - megan@jornetworks.com
Vice President: Carmen DiLello - cjdilello@msn.com

Treasurer: Kevin McBurney - kevin.mcburney@mcb2.com

Secretary: Jason Braun - jabraun@comcast.net

Equipment Manager: Renard Rose - battalion29@verizon.net

Player Agent: Megan McGinness - mmcginness@comcast.net

Member At Large: Stacey Williams - williamsS22@aetna.com
Commissioners
Beginners (6U): Lori Mastrobuono - lori_mastro@yahoo.com

Rookies (8U): Jeff Dutill - jgolf77@comcast.net

Minors (10U): Kevin McBurney - kevin.mcburney@mcb2.com

Majors (12U): Paul Houghton - jenpaul@comcast.net

Juniors (14U): Dan Bussett - bussettdaniel@verizion.net

Seniors (16U): ( Open Seat )
Operations Board
Umpire Scheduler: Dan Bussett - bussettdaniel@verizion.net

Sponsorship Lead: Brian McGrorty - bjm0202@comcast.net

Entertainment Lead: Mark Vizza - mavizza318@gmail.com

Tournament Host Lead: Carmen DiLello - cjdilello@msn.com

Webmaster: Carmen DiLello - cjdilello@msn.com
Centerfield (Let's Go!)
Wednesday, November 9
Whitemarsh Girls Softball League (WGSL)
Upcoming Events
Date
Event
Time
Location
Sun 6/9
WGSL Awards Ceremony
4:00 PM - 6:00 PM
Plymouth Whitemarsh High School Auditorium