Westside Warriors: Welcome
Monday, May 11
Week 4 - May 24th - Richmond Jamboree
Wk 4 - Sunday, May 24th -hosted by Richmond Minor football at Hugh Boyd Park corner of Francis Avenue & No 1 road, Richmond

schedule - www.bccommunityfootball.ca

3 fields - FieldTurf - water only on fields (no Gatorade, coffee or food of any type on fields) players & coaches only on fields & 1 grass field at Hugh Boyd Secondary School.
Map:
https://www.google.ca/maps/place/Hugh+Boyd+Secondary+School/@49.145995,-123.178485,17z/data=!3m1!4b1!4m2!3m1!1s0x54860a8bd0dc12e9:0x818065d2ab728422
Tuesday, April 21
Week 1 Flag football Jamboree Schedule

U10 - http://www.bccommunityfootball.ca/leagues/schedules.cfm?leagueID=23658&clientID=5819

U12 - http://www.bccommunityfootball.ca/leagues/schedules.cfm?leagueID=23637&clientID=5819

U14 - http://www.bccommunityfootball.ca/leagues/schedules.cfm?leagueID=23643&clientID=5819

U16 - http://www.bccommunityfootball.ca/leagues/schedules.cfm?leagueID=23644&clientID=5819

U19 -http://www.bccommunityfootball.ca/leagues/schedules.cfm?leagueID=23645&clientID=5819


For 2015, all the age division schedules will be posted on the BCCFA web site - as well as scores & standings
Monday, February 2
Registration is now closed
Tournament dates are April 26th, May 3, May 10, May 24, May 30 and a Provincial Championship in Kelowna on the weekend of June 5, 6 & 7.
You will be informed by the team managers by email on practices and games schedules. Thank you!
Thursday, November 13
Westside Warriors - Junior Bantam in action

Thursday, November 6
Nov 1st - Atom Flag mini half-time game - SFU vs Humbolt State Lumberjacks

Thursday, October 9
Nutrition and Rest - Hints to Maximize Performance
In order to have great games/practices/workouts below are some tips that will help you "play your best!" It is important for games however great habits will develop when using all practices and workouts. In addition, these tips will help to minimize soreness or injury while maximizing recovery so you are "ready to go again!!"
1. Eat well the evening before with foods you like and are familiar with, drink lots of fluids (water). Avoid high sugar foods and drinks as well as caffeine.

2. Go to bed early and have a great night sleep! Recommend reading for 10-15 minutes.

3. Wake up at least 3 hours before game time (Example: 10am game – wake up 7am, younger athletes will need less time so 2 hours will likely be plenty)

4. Have a well balanced meal an hour and a half to 2 hours before the game with lots to drink (water)

5. Bring small snacks fruit/granola bar for halftime or just before the game.

6. Important to have a small snack in the hour post-game / practice to replenish energy.

7. Have a full well balanced meal within an hour and a half of the game / practice / workout.


A Well Balanced Meal
* Eat at least one dark green and one orange vegetable each day.
* Choose vegetables and fruit with little or no added fat, sugar or salt.
* Have vegetables and fruit more often than juice.
* Make at least half of your grain products whole grain each day.
* Choose grain products that are lower in fat, sugar or salt.
* Drink skim, 1% or 2% milk each day. Drink fortified soy beverage if you do not drink milk.
* Select lower fat milk alternatives.
* Have meat alternatives such as beans, lentils and tofu often.
* Choose at least two servings of fish each week.
* Select lean meat and alternatives prepared with little or no added fat or salt.
* Include a small amount of unsaturated fat each day.
* Satisfy your thirst with water!
* Limit foods and beverages high in calories, fat, sugar or salt.
Thursday, July 24
Spirit Wear Information
Below is the direct link to our spirit wear store.
This will be the only time this season you will be able to purchase Warrior spirit wear for you and your kids.
Deadline for all orders will be August 10th at 8 pm.
Please allow 4 weeks for delivery.
http://www.mvpteamorders.com/MyStore/Store/Promo/PromoItemDisplay.aspx?ID=385556c9-61af-43d8-97c1-b282f332b9a3
or
http://www.mvpteamorders.com/Home.aspx click on the WARRIORS logo.
---
Starting tomorrow night and every Thursday night we will be having pizza night immediately after practice.
7 pm for Flag and Atom and 8 pm for Pee Wee, JB and Bantam.
Slice of pizza: $3.50
Pop: $1.00
Candy BAGS: $1.00
Combo: $6.00
We are still in need of volunteer's tomorrow night. Please come find be at the beginning of practice if you are willing to help. We will be sorting out the equipment room, please wear grubby clothes.
A very special thank you to Jenney, Chantal and Andrew for helping pain last night.
---
Tuesday, June 17
July 6th Play with the Pros
Free and fun for our kids!!
http://www.playfootball.bc.ca/events/view/129
The BC Lions will be hosting Play with the Pros on Sunday, July 6 at their training facility in Surrey. This FREE skills camp is open to kids ages 6 to 13. Register now:
The Play with the Pros is a FREE initiative that involves Lions players teaching boys and girls the basics of football by having them participate in a non-contact skills clinic.
Monday, June 16
Attention Coaches:
Next local NCCP Clinic goes July 25 & 26;
Register now
NCCP Introduction to Competition - Football $160
For coaches that are coaching athletes from 13-18 years old.
Coaches will learn fundamentals and structure to improve their
confidence and competence as a coach. One of the key
components is the Safe Contact which is most critical for
the contact game of football. Required 12-hour clinic.
Includes instruction, manual, workbook and future evaluation.
Modules include:
Planning a Practice
Teaching & Learning
Analyzing Performance
Making Ethical Decisions
Safe Contact Position
O & D Systems
Schedule:
Lower Mainland – location TBA
Friday July 25: 6 - 10 pm (please arrive at least a half hour before to check-in)
Saturday July 26: 9 - 5 pm
Wednesday, June 4
We are pleased to announce our 1 day, back to school skills camp on August 10th at Thunderbird Stadium. This is a full equipment camp that includes 7 hours of football training, 2 on field sessions and 2 classroom film sessions. For more info. or to register online please go to http://www.ubcfootball.com/camps/ Also see info below.
Space is limited to the first 100 players so please encourage your athletes to register as soon as possible.
UNIVERSITY OF BRITISH COLUMBIA
6288 STADIUM ROAD
VANCOUVER, B.C. V3A 2T9
604-822-3356
For more info:
Click here
Tuesday, May 27
Friday, May 9
Monday, May 5
Year Round Children and Youth Development

Monday, April 28
Week 1 Results and Updated Schedule
Sunday, May 4th - wk 2
North Delta Jamboree at; "John Oliver Park" (11499 Ladner Trunk Rd, Delta -
MAP
A massive congratulations & thank you to Coquitlam Minor Football Association & their many amazing volunteers led by jamboree coordinator - Kevin Parks, Paul Lancaster, Heith Eddleston & so many more for hosting 1500+ athletes, coaches, referees & league administrators. The weather cooperated with us which made playing 275 games of flag football at Coquitlam Town Centre Park a huge success. The U14 Receivers clinic by BC Lions' Shawn Gore was outstanding. The jamboree was a great kick-off for the 2014 VMFL/VCFL Spring Flag football season.
DOWNLOAD - Week 1 (Coquitlam Jamboree) Results and Week 2 (North Delta) Schedule
***************************************************************************************************
Tuesday, July 23
Punt, Pass & Kick Contest
The Westside Warriors will host representatives from the BC Lions on Thursday August 15th at 6PM where our players will compete to see who can punt, pass and kick a ball the furthest and most accurately.
The winner at each age division will be invited to BC Place in fall to compete at a BC Lions game to see who the best in the Province is!
Congratulations to our own J.D. Johnson, from last year's Pee Wee Warrior team, who was the top athlete in that division. You can spot JD wearing the Blue Warrior's jersey in the photo below!
Punt, Pass & Kick Contest

This season, the BC Lions are proud to once again present Punt, Pass & Kick - a program designed to provide an opportunity for minor football players to test their skills in punting, passing and kicking while reinforcing their love of football.

The 2013 Punt, Pass & Kick program kicked off in June, with the finals slated for the fall.

Last season, the BC Lions and BC Community Football hosted competitions in 15 districts in the Lower Mainland where players at the Flag (ages 6-7), Atom (ages 8-9), Peewee (ages 10-11) and Junior Bantam (12-13) levels had an opportunity to show off their skills and compete for an individual title.
Tuesday, August 27
UBC Football August 31::2pm - Celebration of Community Football
Celebration of Community Football on August 31, 2013.
We would like to extend a special invitation to the Warriors to join us at Thunderbird Stadium on Saturday August 31 at 2pm as the UBC Thunderbirds kick off their season against the Calgary Dinos.
Players: We would like to offer a complimentary ticket to the game for all players that attend wearing their team jersey. Player tickets can be picked up at Will Call by players in their jerseys starting 1 hour before kick off.
Coaches, Managers & Trainers: We would also like to extend an offer of a complimentary ticket to coaches as well. We will ask that coaches RSVP to tickets@gothunderbirds.ca or call 604.822.8337 to confirm the number of tickets needed for their coaching staff, managers and trainers.
Parents: All parents of are welcome to purchase tickets at our special group rate of 50% off! To take advantage of this offer they can either use the coupon code COMFB31 through our online ticket website here - http://gothunderbirdstickets.universitytickets.com/user_pages/event.asp?id=513&cid=52
Ticket prices are only $10 for adults and $5 for youth/seniors/students. Children under 7 are FREE! All our ticket information is available at www.gothunderbirds.ca/tickets
We hope to see many of your athletes, coaches and families on Saturday August 31st – 2PM at Thunderbird Stadium!
Monday, November 25
WESTSIDE WARRIORS PEEWEES - 2013 GSL CHAMPIONS
Congratulations to our Westside Warrior Pee Wee team!!
Westside Warriors Pee Wees are the FIRST EVER non-North Shore team to win a GSL Championship trophy!
They played a tough GSL Viking team in today's Championship game - being down 6 to 0 early in the game (due to a single long run) and then storming back to win 13 to 6, while running the clock in the fourth quarter -- the game ended near the Viking end zone again.
Our offence marched the ball well all day, controlled the line of scrimmage & completed a number of terrific passes. We played some incredibly tough D too - allowing very few Viking first downs and usually tackling their big backs in their own backfield. Running back Jason Soriano was a force on Offense and won the MVP award for the Championship game.
What a great group of young athletes!! They all played really well - blocking & tackling with amazing technique and skill. What a testament to the coaching staff - you are a tremendous group of people! It is an honour to have you coaching with our Club & mentoring our kids.
Congratulations Pee Wee Warriors Undefeated Champions!! A "Perfect Season" is rare in sports these days and you have achieved something special.

Monday, January 6
Spring Flag Football Registration is Now Closed
To register, please follow the link below:
https://vanbc.org/westside/ww_players_add.php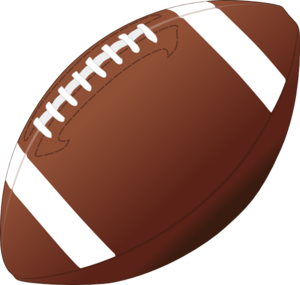 *****************************************
Saturday, February 15
Attention:
Our first practice will be held on
Saturday March 1st
. Practice will begin at
10:30 sharp
.
Please be at Carnarvon Park outside the clubhouse by 10:20 am
. practice will be over at 12 noon, followed by a
welcome BBQ
. Warrior family friendly pricing in effect. This will be weather depending.
All participants will be given a mouth guard on the first day of practice. If you have your own feel free to use it.
FOR ALL PRACTICES PLEASE WEAR THE FOLLOWING;
SHORTS WITH NO POCKETS.
T SHIRT UNDER ARMOUR IS RECOMMENDED TO BE WORN UNDER YOUR T SHIRT IF THE TEMPERATURE IS COLD.
FOOTBALL CLEATS.
WATER BOTTLE
NO BAGGY JACKETS, HOODIES, SWEATSHIRTS, SWEATPANTS, JEANS OR RUNNING SHOES CAN BE WORN. _____________________________________________________________________________________________________________________________________________________________________________________ We will resume practices after Spring Break On Tuesday April 1st. Practices will be every Tuesday and Thursday evening from 6pm - 8 pm. Please make sure to be at the field by 6:20pm.
All Jamborees will take place on either Saturday or Sunday, these will begin the last weekend of April. _____________________________________________________________________________________________________________________________________________________________________________________ KELOWNA - Provincial Championships June 6th - 8th.
We have rooms blocked off at the Fairfield Marriott, we encourage all players and families to stay together at the Hotel. Please call the hotel at 1 250 763 - 2800. Rooms are blocked under Westside Warrior Football. Please do this soon as there is limited space. It is each families responsibility to make your way up to Kelowna as well as transporting your kids to and from the field. No meals will be included. Once the season has started please inform your team manager and coach if you will be attending the tournament in Kelowna.
ALL REGISTERED PLAYERS MUST BE ACCOMPANIED BY AN ADULT. ____________________________________________________________________________________________________________________________________________________________________________________ WARRIOR CLOTHING WEB SITE
All Warrior gear will be sold on line only. This is a great way to support the club and support you kids on the sidelines. All clothing is customizable with names and numbers if you so wish. Some of the items available are: Hoodies Flag Shorts Hats Jackets Toques T Shirts Equipment bags I will be sending out an e mail early next week with the like to the team store. The store will only be open until March 1st. This will guarantee all orders to be in right when the first Jamboree is played. The store will only be open this one time during the season.
*************************************************************
Saturday, February 15
2014 VMFL/VCFL Spring Flag football Association/Team/Player registration update
Schedule:

wk 1 - Sunday, April 27th Coquitlam - Coquitlam Towncentre
wk 2 - Sunday, May 4 N Delta - John Oliver Park
wk 3 - Sunday, May 11 Royal City - Mercer Stadium
wk 4 - Sunday, May 25th Richmond, Hugh Boyd Park
wk 5 - Saturday, May 31st Chilliwack - Townsend
June 7/8 BCCFA Provincial Championships Kelowna - Capital News Centre.
Coaches orientation & passing clinic - Wed. March 12, 2014 - Location New Westminster HS - 835 Eighth Street, New Westminster
Coach/Player skills development U12 & U14 age divisions - coaches to attend as observers.
Coquitlam - Receivers - TBA
N Delta - QBs - Jay Prepchuk QB
Royal City - DBs - Marc Beswick (Hamilton Tiger-Cats)
*******************************************************************
Monday, March 3
Spring Flag Football Registration is now closed (for all age groups)
Sunday, April 20
U14 VMFL/VCFL Spring Flag Football Receiver & QB skills clinics
Thursday, June 27
Mandatory Coaches meetings with the VMFL League
New coaches to the VMFL are required to attend a seminar on July 6th 10AM until 1PM ( if you have coached tackle football in the VMFL prior to this year, you are exempt from attending again)
ALL new (and returning ) Head Coaches of our Warriors teams are to attend a seminar on July 13th 10 AM until noon
Both clinics will be held in the River Room at the Centennial Community Centre, 65 E Sixth Ave, New Westminster, BC
Saturday, June 1
SUMMER FOOTBALL STRENGTH AND SPEED CAMP
Westside Warriors Football Club members: Enjoy the very best in football-specific conditioning that is guaranteed to take your young athlete to the next level. Sessions will focus on strength, speed (lateral, linear, angular - acceleration/deceleration), agility, quickness, mobility and coordination.
Players will come away with a quicker first step, better cutting ability, better force production, reduced injury risk and better overall athleticism that will translate to on-field performance.
Dates:
Wednesday, June 12, 2013
Wednesday, June 19, 2013
Wednesday, June 26, 2013
Wednesday, July 10, 2013
Wednesday, July 17, 2013
Wednesday, July 24, 2013
Wednesday, July 31, 2013
Time: 6:30pm to 8:00pm
Location: Carnarvon Park
Cost: $60
To register, please visit our Doodle registration page and complete the online registration form, indicating your name.
http://doodle.com/n9gqecymehc2tbbp
Paypal Payment Page:
http://www.coreconceptswellness.com/sports-and-training-camps/summer-football-strength-and-speed-camp
Once registered, please download and complete a waiver form and return it to Coach Mike via email prior to the start of the camp. Below are download links for the forms in either Word Document or PDF format.
Tuesday, May 28
Speed, Agility and Strength Clinics / SFU FOOTBALL CAMP
Mike Howard speed, agility and strength clinics on Wednesday nights in June 12, 19, 25, July 10, 17, 24 & 31. Fee is $60/athlete (which the parents pay to Mike Howard on his website's Pay Pal account) and the Westside Warriors will subsidize the trainers an additional $2 per child per session. Duration time is about 75 to 90 minutes of training per session.
---
SFU Football Camp - July 3rd through 6th. This type of pads camp will be amazing for our kids to be a part of & will jump start their season. We are also looking for volunteers. Please sign up here...(link to be posted)
Wednesday, April 24
Coach Doug Pauls named 2013 Community Coach of the Year
Congratulations to Coach Doug Pauls
Westside Warriors' Coach Doug Pauls was named the 2013 - Community Coach of the Year last weekend at the 2013 Orange Helmet Awards.
From the Vancouver Mainland Football League's (VMFL) website...
Flag football's tremendous growth in the province of British Columbia over the past several years can be directly attributed to the tireless work of Doug Pauls. While Doug wears many hats within football, his greatest impact can be seen in his role as the VMFL's Flag Coordinator. He is directly responsible for organizing the Spring flag season for five separate age divisions and coordinating the provincial championships for every single club that competes in the Spring flag season each year. This past June he coordinated over 1000 individuals, volunteers, coaches and referees – as part of the Flag Provincial Championships in Kelowna. Doug's passion for football extends beyond his work with Spring flag football.
At a local level, he is heavily involved with the Westside Warriors' program serving in a multitude of capacities including coach. For the past seven years he has also been part of the coaching staff for high school football's Vancouver College Fighting Irish.
Doug's love and passion for the game knows no bounds and the entire football landscape in the province is all the better thanks to his involvement.
Have questions about the Westside Warriors football programs? Please see the Football Program Information on menu to the left. Still have questions? Please contact one of our Board members and they'll be happy to help.
Westside Minor Football League acknowledges the financial assistance of the Province of British Columbia.
Friday, July 23
Westside Minor Football adopts Concussion Policy
Westside has adopted the new Football BC Concussion Policy as is required by all Football BC member associations. This policy clearly identifies the steps and procedures that will be used by the players, trainers, coaches, parents and medical professionals in treating players suspected of sustaining a concussion type injury and outlines the path that must be taken to get "back into the game". Please click on the handouts below and read it through so that we keep all our athletes safe. All players and their parents will be required to fill out and sign the Athlete-Parent consent form and return to their coach.
Handout:
Football BC Concussion Policy