west niagara invitational soccer tournament: History
Friday, March 4
Tournament History
West Niagara Invitational was organized in 1999 by John and Christine Miljan through the Host Organization - Lincoln Soccer Club.
Both John and Chris have been involved with youth soccer since 1978. John at the time coached a boys competitive team in Hamilton.
In 1982 they organized a U-16 boys tournament named "ONTARIO SUPER 16". The top 20 teams in Ontario were scouted by John and coaches were personally invited to enter their team into the tournament. The response was excellent. Sixteen teams out of the twenty entered. The Championship Game was played between Downsview Demons and Toronto Italia at Hamilton's Ivor Wynn Stadium.
In 1995 John and Chris helped Grimsby Town Youth Soccer Club to organize the "Dazzlin' Dozen" Girls Competitive Tournament. John chaired the tournament in '96, '97, and '98 as it grew from 12 teams in it's first year to 67 teams in 1998.
In 1999 John organized the West Niagara Invitational. In its first season the tournament attracted 170 youth teams. By 2002 this Tournament grew to 272 teams and in 2003 that number exceeded 300 teams. The 2007 tournament attracted 431 teams and in 2008 it peaked at 502 teams. The boys tournament was and continues to be played on the first weekend of May. The girls tournament round is the weekend following (2nd weekend in May).
After successfully experimenting with different number of teams per division over the last 20 years John found that his 12 team format was favoured among participating coaches. This format (4 x 3 teams) has a unique set up that makes every game meaningful (See 'SCHEDULES' OR 'HANDOUTS' herein). However, the 16 team format is also well accepted as John allowes 8 of the 16 teams to advance to knockout rounds on Sunday.
The tournament is highly competitive in nature but because it is a pre-season tournament a certain mix of teams has been encouraged so that the participants have an idea as to where they stand as far as level of play is concerned prior to the start of season. Therefore, teams are accepted on first-come first-served basis depending on: (1) Team's Record, and(2) Team's geographical location. Majority of the teams for the past two tournaments have come from South Region Soccer League, Central Soccer League and Ontario Youth Soccer League. The first two are the largest youth leagues in Canada and the third is the most competitive league in Canada. Other teams have come from as far as Thunder Bay, Montreal, Pointe Levi, Sudbury, Windsor, Ottawa, New York State, Michigan, Pensylvania, Texas, Mexico, etc. South Region Soccer League has advanced the greatest number of teams to the Championship game with Central Soccer League teams second, and Ontario Youth Soccer League third. The American Teams have been very competitive but so far have only won once in the U17 girls division (2005).
We hope that your team will have a good time and good luck in West Niagara this season. And regardless wether you win or lose, we hope that you take with you some fond memories of a May weekend in West Niagara communities.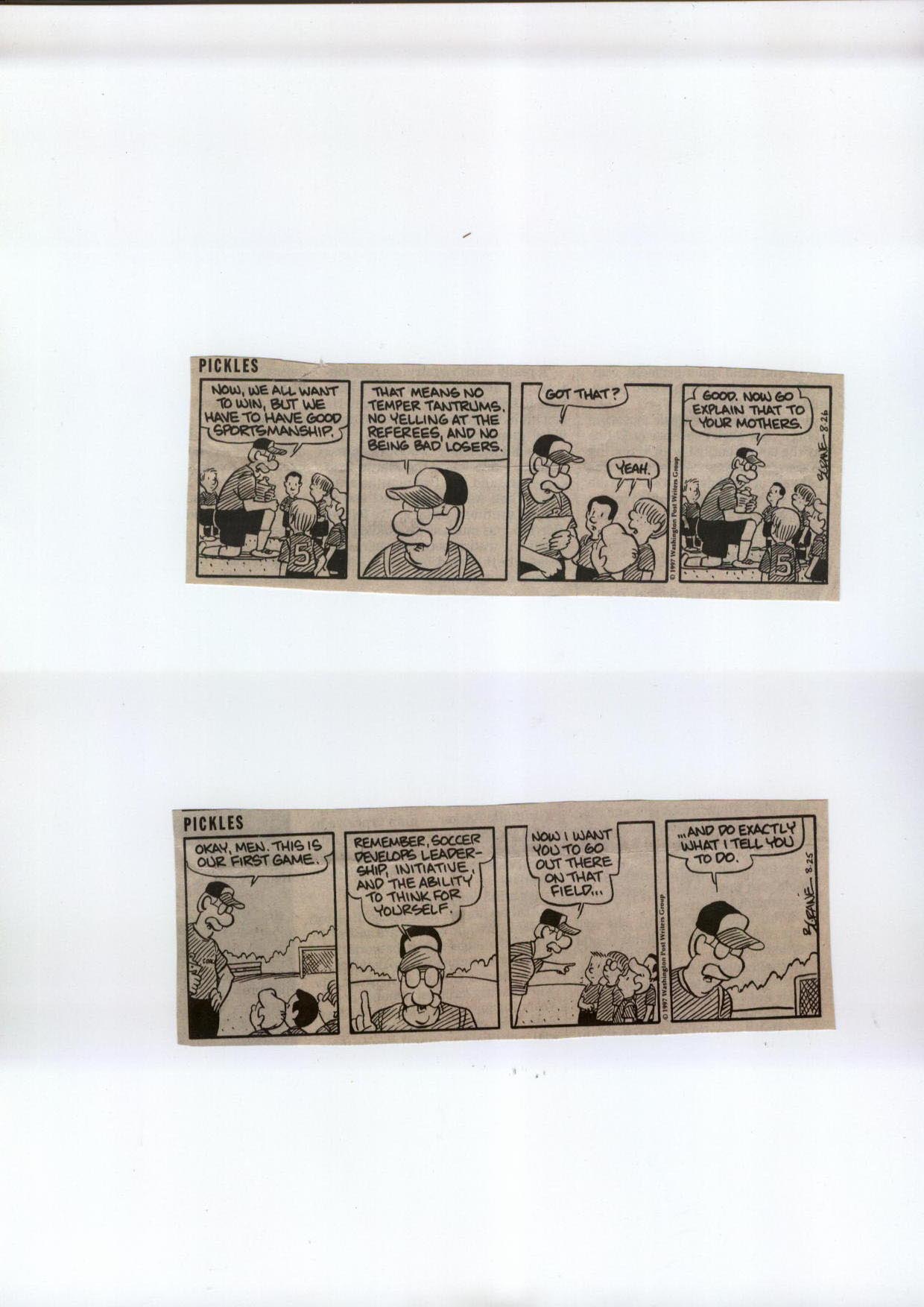 Pickles Soccer

West Niagara Invitat. 2000 - U12 Girls
.