West Jersey Youth Football League: Welcome

West Jersey Youth Football League
Congratulations Champions!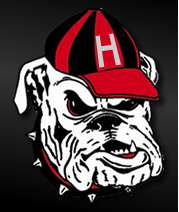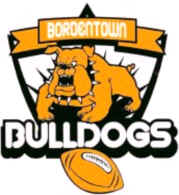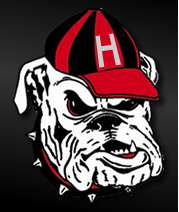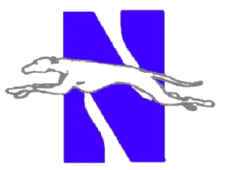 Rule reminders:
On Punt and extra point kicks — Center has protection - The center is not allowed to be hit on extra points at any time, during, or after the snap. No one is allowed to be lined up on the center or in the A gaps on Punt or Extra Point. On Extra point - D tackles must be head up on the Guards, make contact with the guard on the snap and then may angle into the A gaps. On punt if the center snaps the ball and then attempts to move down field he can be blocked. There is no "shooting" or blitzing of the A gaps of any kind - this includes Linebackers running into the A gaps on the snap of the ball. Linebackers can never enter the A gaps at anytime on Extra point or Punts.
Green Stripers can only play tackle to tackle on offense and defense. Defensive stripers must be inside the tackle box in a 3 point stance / no further than head up on the offensive tackle / they must engage the o line before going anywhere else. Stripers may not advance the ball under any circumstance. Stripers can be on the first line of kick return / they may not advance the ball.
The mercy rule starts at a 24 point differential
Each team is allowed only 2 on-sides kicks per game
The game cannot start with an on-sides kick
No on-sides kick is allowed by a team that is up by 24+ points
A kick-off that drives the ball into the ground such that the ball pops into the air is illegal
There will be no punt returns or punt recovery advancements, all punts are treated as a "Fair Catch"
If a punt catch is muffed, the kicking team can recover, but not advance the ball
A blind side block must be initiated with the hands on extended arms, not with the shoulder
No contact face gaurding is legal
Weigh In Documents On Handout Page.
Age

(As Of Sept. 1st)

Weight Limit

T2T = tackle to tackle

4-6

60lb-70lb

7-8

85lb (90lb T2T)

9-10

100lb (110lb T2T)

11-12

115lb (125lb T2T)

13-14

135lb (165lb T2T)
| | |
| --- | --- |
| North | South |
| Bordentown | Atco/Pine Hill |
| Florence | Maple Shade |
| Hopewell Valley | Haddonfield |
| Lawrence | Haddon Twp. |
| Northern Burlington | Oaklyn |
| Riverside | Westville |
| Robbinsville | Seneca |
| Rancocas Valley | |
For more information regarding WJYFL, email info@WestJerseyYouthFootballLeague.com
Wednesday, November 7
85lb
Wednesday, November 7
100lb
Wednesday, November 7
115lb
Wednesday, November 7
135lb