West Hills Little League: Welcome
| | | |
| --- | --- | --- |
| Questions for the Webmaster? Click here. | | |
Wondering if the fields are open? Are games rained out? "Like" us on Facebook and follow us on Twitter to receive text messages for the latest League information.
---
Click here for Fall Ball 2018 info
Closing Ceremonies
Closing Ceremonies this year are going to be a bit different. We have had issues with too many families missing out on the festivities because it is on a Saturday after the season is over. We are doing it this year on Friday June 1st from 5pm-9pm. Hope this doesn't cause team party issues. There will be lots of fun things planned. Sportsmanship award, laser tag, movie night (with popcorn), Baseball skills competition (click under HANDOUT tab to see rules on Skillz Competition), annoucing new 2019 board of directors, Free hot dog, chips and a drink for all in attendance. Bring a blanket and a chair to enjoy some Friday night at the ball field fun...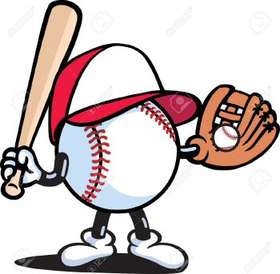 Baseball Skills Competition
Manager, Coaches and WHLL Survey
Please particiapte and tell us what you like and didn't like? We are sending out our Manager/Coaches + overall WHLL experience surveys via email through "SURVEY MONKEY". In the next few days check your email you provided for us at registration for this survey. We want to know what you think. Be honest and tell us what we did right and also where we can we improve our league. All comments are anonymous and we can't better ourselves unless you tell us what to improve on.
Click here for a list of the new 2019 WHLL BOARD MEMBERS
CLICK HERE FOR A LIST OF APPROVED BATS FOR 2018 LITTLE LEAGUE SEASON
Effective on January 1, 2018. Little League Baseball will adhere to the new USABat standard. No bats previously approved in Little League play will be permitted to be used in any Little League game, practice, tryout or other Little League function or activity.
Questions or Concerns
Player questions/concerns?
Please Contact our Player Agents:
Upper Division (Caps through Majors): Tanya Rodgers at 619-537-9455 Lower Division (T-Ball & Rookies): Valerie Trevino at 619-888-4674