West Covina Youth PONY Baseball: Welcome
Walmerado Park - HOME OF WEST COVINA YOUTH PONY BASEBALL
Opening Day Is Here!!
Saturday February 7th Opening Day Festival.
Dicks Sporting Goods West Covina Youth Pony Baseball Shopping day Event January 31st Saturday January 31st. Please Click Here to download your Coupon for 20% off the entire store.
Team Mom Meeting January 31st 2 PM
Score Book Keeping Clinic January 31st 12 pm
2015 West Covina Youth Pony Baseball Calender of Events (Click to Download)
Its Back!!! Opening Day Pancake Breakfast. Your $3 donation will include Pancakes, Eggs, Sausage and your choice of Coffee, Milk or Juice. The flap jacks are flippin' from 7am until 10am. Opening Ceremonies starts at 12 pm
2015 SPRING SIGN UPS
Foal Division (4 yr olds) - $155*
Shetland Division (5-6 yr olds) - $160*
Pinto Division (7-8 yr olds) - $165*
Mustang Division (9-10 yr olds) - $170*
Bronco Division (11-12 yr olds) - $175*
Pony Division (13-14 yr olds) - $180*
2nd Child $130*
3rd Child $110
NO SNACK BAR DEPOSIT
*Registration fees to not include a $70
mandatory raffle ticket fundraiser
ALL FEES ARE DUE AT THE TIME OF SIGN UPS
CITY OF WEST COVINA HAS DISCONTINUED THE YAP PROGRAM
No Checks Please...
Space is limited by divisions on a first come, first serve basis
NO SPACES WILL BE HELD FOR RETURNING PLAYERS
Pony Division Try-Outs February 15th 10 A.M.
Pony Division Opening Day March 7th
Special Thanks to the Cal State Fullerton Baseball team for a great clinic
Managers meetings are the week of the 19th, Contact your player agent or procedures for dates and times.
---
GETTING FIELDS READY FOR REAL BASEBALL!!!!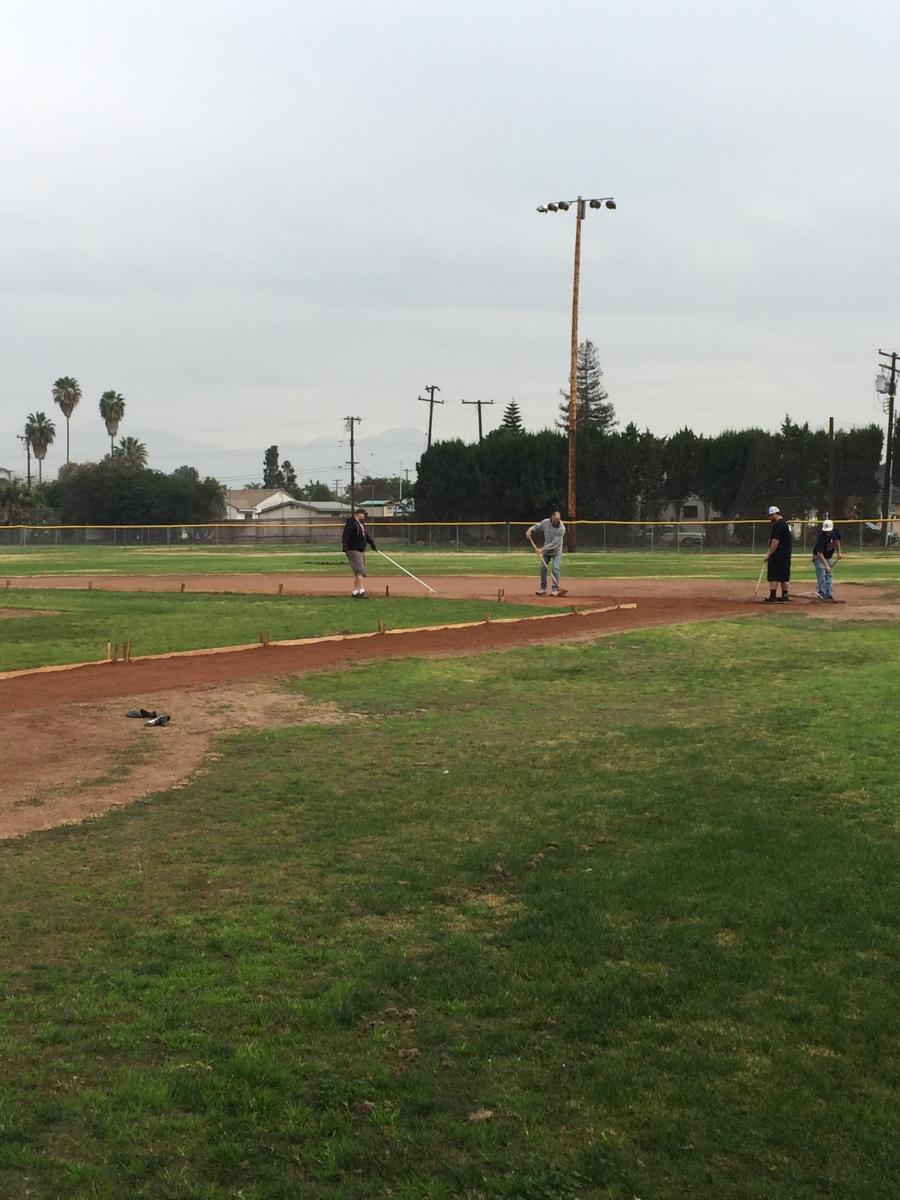 ---