West Covina Girls Softball - www.wcgs.info: Mngr/Coach/TeamMom
Monday, January 11
Managers /Coaches/Team Moms

2015 Yearbook Dedication
Print this out and have parents fill it in with their dedication. Each dedication line is $3, There is one for each player. Once filled out, please type it, (be creative) and give to Christina Rodriguez Team Coordinator.
No emails will be accepted
. Each dedication sheet must be filled out (along with money) and turned in
NO LATER than the 25th of April
.
Dedication Page
Dedication page, a full page will be $20 and a half a page will be $10. Please email Christina Team Coordinator chrisbeyonce@msn.com your page of your daughter to go into the year book. Yes, there can be writing/fonts on this page. This page is to show how much your daughter has accomplished, achieved this year and in the past years. Please email in color and stay away from dark areas and shadows.
No dedication page will be processed without the fee.
NO LATER than the 25th of April
If you have any questions please email Christina


6u
8u
Ruben Quioz raiderruben@gmail.com
10u & HS (16u-18u)
Manny Ramirez manram9900@yahoo.com 626-918-5433
12u
Rudy Bravo rudyb415@verizon.net
14u
ctysnds@aol.com
626-523-8954
"I say this to my players all the time...I'm never gonna get upset at you about a mistake. I'm gonna get upset at you for makin' the next mistake because you're still thinking about the last mistake."
ACE Coach Certification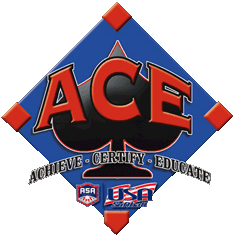 A-chieve: A certain level of knowledge.
C-ertify: To confirm that a coach has obtained a level of understanding over that which he/she has been tested on.
E-ducate: To assist with the gathering of knowledge and information.




Data CAN be Saved and Emailed .
ATTENTION All Coaches/Team Managers/Team Moms
If you would like us to post your Team Name, Coaches Contact info, or any other information about your team,
please send an email with whatever information you would like posted.
You can email your team info to: xaguillen@msn.com