West Covina Girls Softball - www.wcgs.info: Welcome

Wednesday May 21, 2014 6:00pm on Cameron Major Field
---
The Special Olympics has contacted the City of West Covina to be Host Town for the 2015 Special Olympics World Games. This means that during the summer of 2015, Special Olympians from a foreign nation will spend a few days in West Covina before participating in the Special Olympics World Games. This is a huge honor for the City and we want you to be a part of it.
The signing ceremony has been scheduled for Monday, May 5, 2014 at 5:30 pm at Big League Dreams. The ceremony will occur on the pitcher's mound of Wrigley Field. Please arrive by 5:00 pm.
You will not be charged admission to attend this wonderful community event.
As this will be a community event next year, we want all of you to be present at this event.
| | |
| --- | --- |
| Saturday April 19-26, 2014 | |
2014 Spring Season

4th Place - $100 - Paul Hirigoyen
Christina Ledesma
3rd Place - $200 Jose Torres
Alora Urena
2nd Place - i-Pad Grace Godinez
Grand Price - $1,000 - Claudia Hughes
Please contact Elizabeth Solorza to claim prizes. (626) 482-9591
2014 Spring Season

HS Schedule has been updated 4/10/14 9:30 AM
4/8/14 11:00 AM
The schedules have been revised in each division, Changes are highlighted in yellow.


1/4, 1/11, 1/18 & 1/25 2014 Spring Season Reg. Saturday 8am – 12pm *Wednesday 6:00PM – 8:00PM-Jan 8th,15th, & 22nd
1/4, 11, 18 & 25 Saturday Pre-Season "Warm-Up Clinics" 6U-8U 8:30am – 10:00am / 10U-12U 10:30-12:00 / 14U-18U 12:00 – 1:30 @ Cameron Major Field
Sat 2/1 EVALUATIONS 6U – No Evaluations, 8U – 8:00AM, 10U – 9:30AM, 12U – 11:00AM, 14U – 12:30pmHS (16U/18U) - TBD ***DRAFTS WILL BE DONE AFTER EACH EVALUATION - 6U TBD

THERE WILL BE A BOARD MEETING ON
WEDNESDAY MARCH , 2013

OPEN SESSION BOARD MEETING
6:00-6:30 pm
CLOSED SESSION BOARD MEETING
6:30-8:00 pm


ENTRANCE
$3 for adults and $1 for players.



WE ARE ALWAYS LOOKING FOR VOLUNTEERS.
IF YOU WOULD LIKE TO HELP AN ANYWAY YOU CAN EMAIL

IF YOU ARE A
TRAVEL / REC BALL TEAM
OUTSIDE WCGS LEAGUE AND YOU WANT TO STAY UPDATED ON UPCOMING TOURNAMENTS
Support Our Snack Bar
Snack Bar Hours:
Monday - Thursday
5:30 PM - 8:15 PM
Saturday (when games are at Cameron)
Snack Bar will be open to support the first and last games of the day.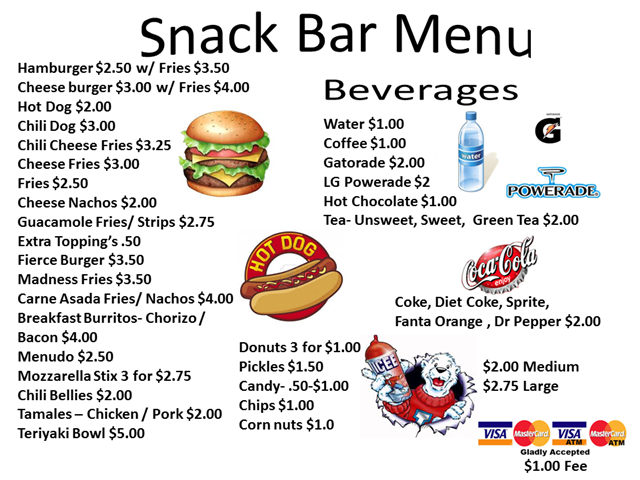 WCGS T-SHIRTS HAVE ARRIVED!
QUANTITIES ARE LIMITED $10
CONTACT ROSIE MADRID 626-324-2755
NO PHONE CALLS UNTIL AFTER 4PM MAY TEXT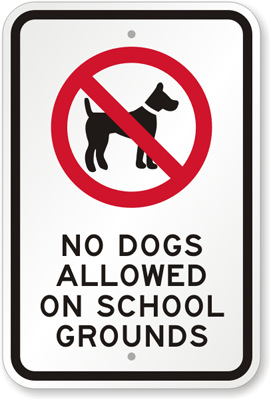 PLEASE
NO
SMOKING & DOGS
ON SCHOOL GROUNDS.
NO
SMOKING BY SNACK BAR OR MAJOR FIELD
THANK YOU


Do not Park on Residential Side of Dawley Street, Mobeck Street
they are Neighborhood Parking Protection Zone, Permit Only

.


You will receive a parking citation.
Police Officers and Parking Control Officers do patrol the area.
*******************************
If you have a Handicap Placard
You are able to park on Dawley Street, Mobeck Street
residential Side
with no worries of getting a ticket.

P.O. Box 494 West Covina, West Covina CA 91790