West Chester Wildfire: Welcome
FALL BALL 2016 REGISTRATION IS OPEN!
CLICK BELOW
Wildfire is excited to announce we will be offering Pitching Clinics this Fall!
Click on SPECIALITY CLINICS tab for more information!
Check out all our fantastic 2016 Sponsors - found under the SPONSORS tab!
Wawa Shorti Hoagie Coupons are NOW AVAILABLE!
Each coupon is $4 (reg price is $4.39)
The coupons NEVER EXPIRE & are accepted at ALL Wawa locations.
Wildfire gets $1 for every coupon sold. Thank you for supporting Wildfire Softball.
NEED SOFTBALL EQUIPMENT? WE'VE GOT A GREAT VARIETY OF
GLOVES, BATS, BATTING GLOVES, BAT BAGS, BATTING HELMETS, AND TRAINING AIDS FOR SALE AT VERY COMPETITIVE PRICES!!! EMAIL CHUCKOMAN@HOTMAIL.COM.
~please check back periodically for updates~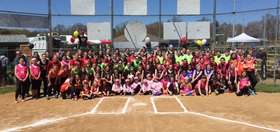 OPENING DAY 2016