Broadband Madden League: Welcome
Home of the worlds largest online madden league



TOURNAMENT BRACKETS HAVE BEEN RELEASED (Scroll Down)


A Look Back At Madden Bowl XIII



Elsinore (CA)Colts (19-5) vs. Brookline (MA)Eagles (19-5)
Date-Sunday,January 27th 2013
Players-Colts (Ryan Lyons) Eagles (Chris O'Connor)
League-Consisted of 172 Teams
Ryan Lyon's Elsinore Colts would be become the first player in Madden Bowl history to overcome a ten point halftime deficit (10-0) and three turnovers en route to a 21-20 victory over Chris O'Connor's Massachusetts based Brookline Eagles. Elsinore would drive down the field in less then a minute to cut the Brookline lead to 10-7 after receiving the opening kick off of the second half. Brookline would counter with a touchdown drive of his own on the next possession however to put the lead back up to ten at 17-7. After another touchdown score by Elsinore in the Fourth quarter,the score would read 17-14 with just over four minutes left in regulation. After forcing a Brookline punt Elsinore would take over at their own 25-yard line. They would drive to midfield only to commit their third turnover of the game with just over two minutes left to go. Faced with a 3rd and 19 from their own 43-yard line,Brookline would convert and looked to have sealed the deal still up three with the two minute warning approaching. After Elsinore used up their final timeouts,Brookline was faced with a 3rd and 1 from the Colts 34-yard line with 1:43 left in the game. The Colts defense would rise to the occasion and stuff Brookline on a run play up the middle to force a 51-yard field goal that was good. With no timeouts remaining Elsinore would receive the ensuing kick off for a touchback. After two straight incomplete passes Lyons found T.Y. Hilton on a streak pattern good for 79-yards down to the Brookline one yard line. Elsinore would score on the next play to take their first lead of the game at 21-20 with :44 left in the game. Brookline would however waste no time hitting on two straight completions before coughing up the ball at their own 46-yard line with just over :30 left in the game. Following a quick three and out by Elsinore,Brookline had one last shot with :19 left in the game and no timeouts. That long shot hope quickly faded after Elsinore picked off Brookline to secure his sixth Madden Bowl title and second straight overall.

3.Elsinore (CA)Colts (19-5) 0-0-14-7=21
3.Brookline (MA)Eagles (19-5) 3-7-7-3=20
Passing:
Elsinore 7/13 245yds 2td 3int
Brookline 12/20 212yds 1td 1int
Rushing:
Elsinore 24-122yds
Brookline 23-116yds
Turnovers:
Elsinore 3
Brookline 2
TOP:
Elsinore 8:46
Brookline 15:14


A Look Back At Madden Bowl XII


Elsinore (CA)Colts (20-4) vs. Cottage Hill (AL)Steelers (20-3)
Date-Monday,February 6th 2012
Players-Colts (Ryan Lyons) Steelers (Donovan Brookins)
League-Consisted of 172 Teams
Well you could mark down another Madden Bowl Title For Ryan Lyons Elsinore Colts.
Facing Donovan Brookins top seeded Cottage Hill Steelers (20-3) in Madden Bowl XII Monday Night, Lyons and his Colts shutdown the Cottage Hill offense, 28-7, en route to his fifth Madden Bowl Title in the last nine seasons.
Lyons has now won nine of his last ten National Tournament contest dating back to his 2010 Madden Bowl X loss to the Branford Patriots.
"It never gets dull when you play in a League of this magnitude with so many good players Lyons said. "Every August I still get pumped up to play in this league and always feel I have something to prove."
Elsinore opened the game with four straight rushes to move the ball into Cottage Hill territory before quarterback Peyton Manning connected on his first passing attempt of the game, a 12-yard reception by Dallas Clarke.
"I wanted to come in tonight and establish the running game because I think he expected me to come out throwing," Lyons added. "When I started running he couldn't stop it in a Nickel."
The Cottage Hill red zone defense kept Elsinore in check and after sacking Manning, took over on downs on their own 35.
Elsinore kept Cottage Hill pinned down, sacking the quarterback twice to force a punt.
Elsinore again moved deep into Cottage Hill territory but came up short again as Manning's throw was picked off at the 9-yard line.
The Elsinore defense again answered the call, preventing Cottage Hill from moving the ball past the 50-yard line and forcing a punt.
Elsinore put their first points of the game on the board with 4:04 left in the half.
Starting on their 39 yard line, Manning hit Joseph Addai with a swing pass and he carried the ball 61-yards along the left sideline for the touchdown.
Elsinore stretched its lead to 14-0 after completing 4 of 7 passes in a 65-yard drive that finished with a 3-yard touchdown pass in the closing seconds of the second quarter. The PAT put Elsinore up 14-0 at the half.
Cottage Hill opened the second half on their 30 yard line and were driving when a Holding Call called back a 35 yard gain. Two plays later Cottage Hill was flushed out of the pocket and brought down for the sack, forcing the Steelers to punt the ball away.
Elsinore would however put the ball back in the Cottage Hill Steelers hands, picking off a long pass attempt at the 8-yard line.
Helped by a rear pass interference call, the Cottage HIll offense moved into Elsinore territory and got to the 22 yard line before the Elsinore dropped Cottage Hill for a 10-yard loss. After two incomplete passes, the Elsinore Colts took over on downs on their 31.
Elsinore would then put together back-to-back runs of 15 and 36 yards to give Lyon's Colts a first down on the Cottage Hill 10-yard line.
Faced with a fourth-and-three, Lyons opted to go for the score instead of kicking a short field goal. The gamble paid off as Manning hit Garcon on the right side of the end zone for the touchdown which put Elsinore up 21-0 with 1:17 left in the third quarter.
The Cottage Hill defense accounted for their lone score of the game with 5:55 left in the game.
With Elsinore driving, a fumble in the backfield led to Cottage Hill rumbling 45 yards for the touchdown which cut the Elsinore lead to 21-7.
Later in the game the Elsinore defense again came up with the big play when they picked off Cottage Hill and carried the ball back 54 yards to the Steelers 5-yard line. After being dropped for a 1-yard loss, Elsinore ran the ball in from 6-yards out and kicked the extra point to close out the 28-7 victory and complete another successful season with a 20-4 record.
"Defense made the plays when I needed them tonight," Lyons said. "They have been stepping up for me all year and I needed them to play big tonight and they did. It all came together tonight against a fantastic player. Offense, defense, special teams,it was all there!
4.Elsinore (CA)Colts (20-4) 7-7-7-7=28
1.Cottage Hill (AL)Steelers (20-3) 0-0-0-7=7
Passing:
Elsinore 13/22 156yds 2td 1int
Cottage Hill 9/21 91yds 0td 3int
Rushing:
Elsinore 21-132yds
Cottage Hill 20-67yds
Turnovers:
Elsinore 1
Cottage Hill 3
TOP:
Elsinore 14:44
Cottage Hill 9:16
A Look Back At Madden Bowl XI

Branford (CT)Patriots (19-4-1) vs. Minnesota Eagles (19-4)
Date-Sunday,January 30th,2011
Players-Patriots (Doug Young) Eagles (Kahlen London)
League-Consisted of 168 teams
In one of the worst Madden Bowl's to date,Branford won their third title after defeating the Minnesota Eagles 35-7. The game which was streamed live for the second straight year was never close as Branford jumped out of the gate quickly 14-0 and never looked back. Despite putting together a respectable 250 total yards of offense,Minnesota never showed any consistent flow throughout the night. On defense London was letting up big play after big play on that side of the ball as Branford ripped the Eagles up in the short game and screen passes. Branford racked up just under 400 yards of total offense while winning the turnover battle 2-1. Week's after this game the BML 100 reported that London had one two many to drink prior to kick off which has never been confirmed.
4.Branford (CT)Patriots (19-4-1) 7-14-7-7=35
4.Minnesota Eagles (19-4) 0-7-0-0=7
Passing:
Branford 22/28 311yds 2td 1int
Minnesota 12/30 137yds 1td 1int
Rushing:
Branford 18-71yds
Minnesota 14-113yds
Turnovers:
Branford 1
Minnesota 2
TOP:
Branford 13:37
Minnesota 10:23
A Look Back At Madden Bowl X

Elsinore (CA)Colts (20-3) vs. Branford (CT)Patriots (20-4)
Date-Sunday,January 31st,2010
Players-Colts (Ryan Lyons) Patriots (Doug Young)
League-Consisted of 164 teams
In one of the most anticipated Madden Bowl showdown's of All-Time,Doug Young's Branford Patriots knocked off Ryan Lyons Elsinore Colts 17-7 en route to his second Championship (first since the Spring of 2005). This game was a tale of two halves as it looked as though Elsinore would take a 14-0 lead heading into Halftime,but that quickly changed following a Joseph Addai fumble inside the Branford 5-yard line. From that point on it was all Branford as Young's Patriots would quickly drive down the field before the half to cut the Elsinore lead to 7-3. Branford would then drive down on their first possession of the second half to take a 10-7 lead. That would be the first touchdown Elsinore would allow in eleven Madden Bowl quarters dating back to 2005. The Branford defense would go on to force two more Elsinore turnovers while also stuffing the Colts on a key 4th and inches late in the third quarter. Branford would eventually seal the deal after Elsinore dropped a wide open pass in the end zone that would have cut the Branford lead to three.


2.Branford (CT)Patriots (20-4) 0-3-7-7=17
2.Elsinore (CA)Colts (20-3) 0-7-0-0=7
Passing:
Branford 12/18 192 yds 1 td 1 int
Elsinore 11/22 105 yds 0 td 2 int
Rushing:
Branford 10-29yds
Elsinore 14-53yds

Sacks:
Branford 1
Elsinore 1
Turnovers:
Branford 1
Elsinore 3
TOP:
Branford 8:26
Elsinore 11:34
A Look Back At Madden Bowl IX


Elsinore (CA)Colts (19-4) vs. Anderson (SC)Redskins (18-4)
Date-Sunday,January 25th,2009
Players-Colts (Ryan Lyons) Redskins (Mike McKinney)
League-Consisted of 160 teams
Elsinore would win his second back to back Madden Bowl Title after defeating the South Carolina based Anderson Redskins 10-3. It would be Elsinore's fourth Madden Bowl Title overall,and the second straight season he would not give up a Touchdown in the Championship Game. This game would be tied 3-3 heading into the Half,as the Anderson defense would hold Elsinore to just 3 of 9 passing for 34 yards at the break. The Elsinore offense which would struggle all night long was aided by an Anderson turnover deep in their own zone late in the third quarter. Elsinore would take advantage and eventually go in for the game winning touchdown score to take a seven point lead heading into the fourth quarter. Anderson,who finished the night with just 129 total yards,would have their season ended on a desperation streak pattern late in the game.


3.Elsinore (CA)Colts (20-4) 3-0-0-7=10
1.Anderson (SC)Redskins (18-4) 0-3-0-0=3
Passing:
Elsinore 9/15 116yds 1td 1int
Anderson 8/16 87yds 0td 2int
Rushing:
Elsinore 19-71yds
Anderson 15-55yds
Turnovers:
Elsinore 1
Anderson 2
TOP:
Elsinore 11:24
Anderson 8:36
A Look Back At Madden Bowl VIII


Elsinore (CA)Colts (21-1) vs. Tampa Bay (FL)Chargers (19-4)
Date-Sunday,January 27th,2008
Players-Colts (Ryan Lyons) Chargers (Jermaine Rodgers)
League-Consisted of 160 teams


Ryan Lyons and his Elsinore Colts (21-1) won his third Madden Bowl Title in the last four seasons after defeating the Tampa Bay Chargers (19-4) 23-3. After giving up 66 yards on the opening drive of the game the Elsinore defense stepped up while allowing just 58 total yards and forcing two turnovers the rest of the way. With the win Lyons pushed his career tournament record to 16-2.


After winning back to back titles in season's six and seven,Elsinore rode a record setting 44-game winning streak into the sweet 16 last January against the Stigler Panthers. A fourth quarter Elsinore meltdown led to Stigler coming back and pulling off one of the biggest upset's in Madden League history. Lyons and his Colts did not go away in 2007 however. Elsinore won yet another West Coast division title while finishing the regular season 15-1.

The Elsinore Colts were ust nine games away from getting their 100th victory in the Madden League. Their overall career record stands at 91-14 (86.7%),they would enter the Fall 2008 season riding a league high 17-game winning streak.



3.Tampa Bay (FL)Chargers (21-1) 3-0-0-0=3
1.Elsinore (CA)Colts (21-1) 7-10-3-3=23
Passing:
Tampa Bay 9/21 99yds 0td 1int
Elsinore 15/19 207yds 1td 0int
Rushing:
Tampa Bay 7-25yds
Elsinore 17-75yds
Turnovers:
Tampa Bay 1
Elsinore 0

TOP:
Tampa Bay 8:02
Elsinore 11:58

A Look Back At Madden Bowl VII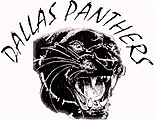 Dallas (TX)Panthers (21-2) vs. Maryland Jaguars (19-5)
Date-Sunday,January 28th,2007
Players-Panthers (Simeon Rodriguez) Jaguars (Isiah Freeman)
League-Consisted of 144 teams
In a year where the Elsinore Colts had their 44-game winning streak snapped in the Sweet 16 by the Oklahoma based Stigler Panthers,Simeon Rodriguez would be the first player since the 2005 Branford Eagles to win a Madden Bowl other then Ryan Lyons. Going against the nation's top defensive player at the time in Isiah Freeman (Maryland Jags),Dallas got out to a 15-3 halftime lead aided by two Maryland turnovers and a safety. From there they would never look back en route to a 22-13 win. The Dallas offense rushed for a Madden Bowl record 189 yards on 27 carries. Maryland never got within one score in the second half. 2006 saw the Madden League expand by 24 teams from 120 to 144.

6.Maryland Jaguars (19-5) 0-3-7-3=13
2.Dallas (TX)Panthers (21-2) 10-5-7-0=22
Passing:
Maryland 6/17 83yds 1td 2int
Dallas 10/15 135yds 1td 0int
Rushing:
Maryland 16-66yds
Dallas 27-189yds
Turnovers:
Maryland 2
Dallas 1
TOP:
Maryland 7:16
Dallas 12:44



A Look Back At Madden Bowl VI


West Hartford (CT)Chargers (12-4) vs. Elsinore (CA)Colts (17-0)
Date-Sunday,May 21st 2006
Players-Chargers (Matt Weiner) Colts (Ryan Lyons)
League-Consisted of 40 teams

Ryan Lyons and his Elsinore Colts connected on a 4th and 10 from deep in their own territory with just under two minutes remaining in the East-West Championship that would set up the game winning 1-yard touchdown score en route to his 2nd straight Madden Championship. Despite coming in as a heavy favorite,Lyons and his Colts had to win a 17-13 nailbiter to escape Matt Weiner and his pesky West Hartford Chargers.
After taking the games opening possession down the field with little resistance from the West Hartford defense,Lyons would make a big mistake by trying force a throw into the endzone that was intercepted. Despite running a no huddle offense for most of his 1st drive,Lyons and the Colts would eat up over four minutes of clock on that possession alone. After the interception,Weiner and his Chargers would be forced to punt after going three and out. After a scoreless 1st quarter,the Colts would finally break the ice with a 44-yard field goal with just under fourty seconds remaining before the half. Weiner and his Chargers would not go into the half quietly as they chipped away at the soft Elsinore defense en route to a 56-yard field goal that sailed through the uprights with no time left in the half.
With the score tied at three heading into the 3rd quarter,In a gutsy move Lyons would elect for the onside kick to start the 2nd half,the Colts would eventually recover and then go 53-yards to take a 10-3 lead. "I had him off balance,he had no idea what I was gonna call on any giving play"said Lyons. Again Weiner and his Chargers would counter the Elsinore scoring by driving down the field hitting backs out of the backfield,and mixing it up with out patterns to Gates that would eventually tie the score at 10 heading into the games final quarter. "He was having his way with my defense through the air",admitted Lyons. On the Colts next possession,little changed. Lyons and his Elsinore Colts offense would once again drive down the field with few problems,but on a 4th and 2 from the Chargers 34 yard line,the gutsy signal caller would elect to roll the dice yet again. This time,the West Hartford defense would FINALLY step up (ok,it was actually due in part to a dropped pass by E.James)and take over from their own 34. The Chargers would then put together a nice drive of their own thanks to a 21-yard catch by Gates on a 3rd and 20. It looked as though West Hartford would be in cruise control as they drove the ball deep into the Eslinore territtory,but a bad play call by weiner on an attempted play action pass resulted in a 12-yard loss back to the Colts 40-yard line. "I took a gamble and sent the house",said Lyons. The Chargers would then pick up a few yards on 3rd down that would set them up for a 46-yard field goal that would sail through the uprights with just over two minutes to play. The Colts would return the ensuing kickoff to the 18-yard line. After a botched run,and two incomplete passes,Ryan Lyons and his Colts faced a 4th and 10 from their own 18-yard line,with just under two minutes to go and no timeouts remaining. "I thought,this is it,my streak is over",said Lyons. That was until Payton Manning found a streaking Brandon Stokley with one of one coverage and NO DEEP help. "I could not believe it,there was a total breakdown in his defense",stated Lyons.
Lyons heady Lyons would then intentially run the ball out of bounds at the one yard line and force West Hartford to use one of their three timeouts before scoring the go ahead touchdown to take a 17-13 lead. The Chargers would once again hang strong and complete on some big 3rd and 4th down passes that would eventually set them up down at the Colts 14-yard line 1st and 10. However a few dropped passes,and bad decisions later the Elsinore defense would do what the Chargers could not,and that was seal the deal .
On the evening,the Colts offense compiled well over 300 yards of total offense while allowing just 11 yards on the ground to the once feared West Hartford rushing attack. The Colts also controlled the ball while keeping Weiner off balance with a no huddle,but patient attack. "I beat him at his own game tonight. I am going to disneyland",concluded Lyons.

5.West Hartford (CT)Chargers (12-4) 0-3-7-3=13
1.Elsinore (CA)Colts (17-0) 0-3-7-7=17
Passing:
West Hartford 11/17 201yds 1td 1int
Elsinore 14/28 339yds 1td 1int
Rushing:
West Hartford 20-75yds
Elsinore 8-11yds
Turnovers:
West Hartford 2
Elsinore 1
TOP:
West Hartford 8:35
Elsinore 11:25
A Look Back At Madden Bowl V


Elsinore (CA)Colts (17-4) vs. Modesto (CA)Raiders (16-6)
Date-Wednesday,January 4th 2006
Players-Colts (Ryan Lyons) Raiders (Jeramiah Anderson)
League-Consisted of 120 players
Madden Bowl V was historic on many fronts. It was the first and only time that two players from the same region played against one another in a Madden Bowl Add to that,they were from the same state,separated by just 21 miles,and who happened to know one another since the early 90's dating back to the days on Tecmo Bowl II for Nintendo. Lyons and his Colts already found his way onto to the Map after destroying the Branford Patriots 35-6 in the Final Four three days earlier. Anderson and his Raiders put together one of the best comebacks in Final Four history after downing Jared Chen's Hawaii based Maui Chiefs 45-42. This game featured four different lead changes before Elsinore would finally make a key red zone stop late in the game to hold on for a 27-20 win in what's still considered one of best,if not the best Madden Bowl off all-time. This is by far the best rivalry to date in the Western Region,and maybe the entire 172-team league.

25.Modesto (CA)Raiders (16-6) 3-14-0-3=20
11.Elsinore (CA)Colts (17-4) 0-13-7-7=27
Passing:
Modesto 14/20 241yds 1td 1int
Elsinore 15/20 266yds 2td 1int
Rushing:
Modesto 18-78yds
Elsinore 17-98yds
Turnovers:
Modesto 1
Elsinore 1
TOP:
Modesto 9:54
Elsinore 10:06
A Look Back At Madden Bowl IV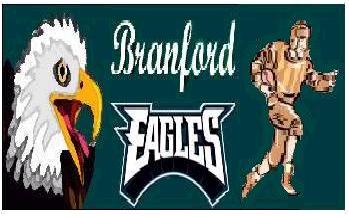 Branford (CT)Eagles (20-0) vs. Lake County (IN)Steelers (16-4)
Date-May 1st,2005
Players-Eagles (Doug Young) Steelers (Troy Bailor)
League-112 teams
Doug Young became the first player in League history to go unbeaten after his Eagles dominated their way through the Spring 2005 season. The closest game was a 14-6 decision over Mike Hominik's Middletown Ravens earlier in the season. Young and his Eagles would outscore their opponents by over 500 points throughout the season while only allowing 9.21ppg on defense. They led the Nation in defense while finishing fourth overall in total offense. This Eagles squad was probably one of the top 3 most dominating squads in League history. He would go on to defeat the Indiana based Lake County Steelers 42-17,after scoring the games final 28 points after taking just a four point lead into the second quarter. To this day Young is the only player from the state of Connecticut to win a Madden Bowl. He would later go on to win two more Madden Bowl titles in 2009 and 2010 before announcing his retirement following a heartbreaking Final Four loss to the Alabama based Cottage Hill Steelers in 2011. As for Bailor and his Steelers,they have yet to rekindle that 2005 magic,finishing with sub-.500 records over the last couple of years. Despite the lopsided loss,Bailor and his Steelers would be become the first player to represent the Northern Region in the Madden Bowl.

3.Lake County (IN)Steelers (16-4) 7-3-7-0=17
1.Branford (CT)Eagles (20-0) 7-14-14-7=42
Passing:
Lake County 15/29 201yds 1td 3int
Branford 14/22 229yds 3td 0int
Rushing:
Lake County 11-18yds
Branford 17-68yds
Turnovers:
Lake County 13
Branford 1
TOP:
Lake County 7:58
Branford 12:02

A Look Back At Madden Bowl III

Mount Vernon (NY)Steelers (13-3) vs. Omaha (NE)Chiefs (14-2)
Date-Sunday,November 27th 2004
Players-Steelers (Don Ford) Chiefs (Max Williams)
League-Consisted of 108 players
Madden Bowl III was the only time players faced each other face to face,and it would be the last. After the League signed a sponsorship with the Omni Hotel in Atlanta,Georgia,we agreed to play our Madden Bowl that Thanksgiving Weekend. "On paper it looked great back then,but it was one of the worst things this League ever did when it was all said and done",said former Madden League Vice President Max Williams. In that game Williams and his Chiefs were buried 42-10 after falling behind 31-0 by halftime. Williams and his Chiefs came into this game with the number one offense in the Nation following a record setting season for points scored and passing yards. He entered the game an 11-point favorite,despite Don Ford's Mount Vernon squad boasting of the 4th ranked overall defense in the Nation. The Steelers defense would force six turnovers in this game,three that went for scores. Following the game Williams threw down the controller and walked out of the room,but would later return to shake Ford's hand. This would be the second time in three years a player representing the state of New York would win the Madden Bowl. For seven years this was considered the most lopsided Madden Bowl win before the Branford Patriots defeated the Minnesota Eagles in January of 2011. Ford remains in the League after all these years,but has never really got back to his 2004 form while Williams stepped down from the BML following a few controversial years under Mike Hominik as the League Vice President. Williams still holds several offensive League Records to date.

12.Mount Vernon (NY)Steelers (13-3) 14-17-8-3=42
2.Omaha (NE)Chiefs (14-2) 0-0-10-0=10
Passing:
Mount Vernon 17/22 327yds 3td 0int
Omaha 10/22 177yds 1td 3int
Rushing:
Mount Vernon 22-111yds
Omaha 13-32yds
Turnovers:
Mount Vernon 1
Omaha 3
TOP:
Mount Vernon 12:16
Omaha 7:44
A Look Back At Madden Bowl II

Colorado Broncos (15-1) vs. Waterbury (CT)Titans (12-4)
Date:May 4th,2004
Players-Broncos (Kyle Pooler) Titans (Neil Solomon)
League:Consisted of 78 teams
Madden Bowl II featured yet another Colorado based player for the second straight season in Kyle Pooler. This time around however,he represented that part of the Country with a convincing 34-17 win over Neil Solomon's Connecticut based Titans. Pooler got out to a quick 10-0 lead in this game,extending it to 24-10 by halftime and never looked back. With the score 27-17 midway through the 4th quarter,Waterbury did have a slight shot at getting back into the game,but those dreams were shattered after Pooler picked off a Solomon pass and returned it 48-yards for a touchdown. Since that time neither player has been back to the Madden Bowl,but both are considered the top players in their respected Region's. Solomon moved to West Virginia in 2005 and now goes by the Mountain State Titans. Pooler,who still lives in Colorado,has since switched teams to the Panthers in 2006. He now goes by the Mile High Panthers based out of Denver. Pooler served as League President from 2007-2009.

3.Colorado Broncos (15-1) 17-7-3-7=34
1.Waterbury (CT)Titans (12-4) 3-7-0-7=17
Passing:
Colorado 15/20 284yds 1td 0int
Waterbury 11/20 206yds 2td 2int
Rushing:
Colorado 19-89yds
Waterbury 14-41yds
Turnovers:
Colorado 1
Waterbury 3
TOP:
Colorado 10:51
Waterbury 9:09
A Look Back At Madden Bowl I


Denver (CO)Titans (12-4) vs. Hudson Valley (NY) Giants (18-1)
Date:Tuesday,December 2nd 2003
Players-Denver (Kevin Maginty) Giants (Darius Jackson)
League:Consisted of 65 players
Darius Jackson and his Giants came back to defeat Kevin Maginty's Titans in a back and forth battle that came down to who had the ball the last. Hudson Valley came into this game leading the league in both total offense and defense,averaging just under 32 points a victory. They are still the only team to lead the nation in both categories. After trailing 14-7 heading in games final quarter,Hudson Valley would add a field goal with 3:32 left in the game to cut into the Denver lead,14-10. Following a Denver punt,Hudson Valley would put together a 18-play 2:44 second scoring driving that would cap off a 17-14 Madden Bowl Win. Maginty left the League following the 2004 season. Jackson announced his retirment this past summer at the conclusion of the 2012 season.

14.Denver (CO)Titans (12-4) 0-7-7-0=14
1.Hudson Valley (NY)Giants (18-1) 0-7-0-10=17
Passing:
Denver 11/18 171yds 1td 1int
Hudson Valley 9/14 109yds 1td 1int
Rushing:
Denver 16-54yds
Hudson Valley 26-127yds
Turnovers:
Denver 1
Hudson Valley 1
TOP:
Denver 8:19
Hudson Valley 11:41

2012 NATIONAL TOURNAMENT BRACKET (CLICK HERE)
2012 Madden NIT Bracket (Click Here)
LEAGUE MESSAGE BOARD
Hall Of Fame Voting Results