HOME OF THE WATERTOWN RED AND BLACK: Welcome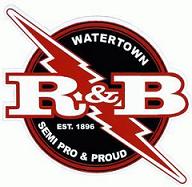 VS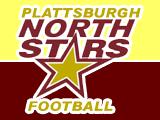 The Watertown Red and Black win in a close game on the road 28-26 over the weekend vs the Colonials. On September 13th they will travle to Plattsburgh to finish up the regular season. The team will host a first round playoff game at home September 27th.
Ticket prices for Home games.
All Home Games Start at 7:00 @ Alex Duffy Fairgrounds.
Season Pass - $25.00
Adults $7.00
Students $4.00 with I.D.
Under ten - free
The Quest for the 2014 season starts now!!!!!
Practice is every Tuesday and Thursday 7p.m. to 9p.m. at the Alex Duffy Fairgrounds. Your player fee must be paid to practice.
Interested in being a part of this Great Tradition for the 2014 season just send an email to Coach Ashcraft at rbcoacha01@yahoo.com or call him at 315-783-7809.

Click here to place order for clothing.
thunderstruck

Saturday Night Games Streamed Live on the net.