Waterford Wolverine Youth Football: Welcome
2017 SEASON REGISTRATION IS COMPLETE

Our 2017 registration dates are now complete and our teams are set. 


Please watch this website in early 2018 for our Fall 2018 season registration dates.

Questions about our program? - Contact us at waterfordyouthfootball@gmail.com
Like us on Facebook at Waterford Wolverine Youth Football for additional information and stories. WYFB Facebook
Click on the Events tab to the left for the monthly calendar.
This is a link to the South Eastern Youth Football Alliance Website . SEYFA (Once there, click on your Grade Levels to find your teams game times and locations)
Remember to stay hydrated, have fun and play hard
Let's work hard for a great 2017 season.
Check out the Locations section for links to the playing fields.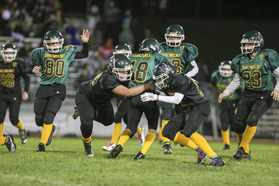 2014 Civil War Game
Thursday, August 4
2017 WYF Grade Level Liaisons established for issue escalation:
1 & 2 …………. Tim Watral 262.716.8160 (watral@tds.net)
3 & 4 ……….… Pat Eulgen 262.215.8095 (pnteulgen@tds.net)
5 & 6 ………… TJ Jacobs 262.210.5343 (tjacobs2363@gmail.com)
7 & 8 …….….. Jack Trautman 262.514.3887 (jtrautmanjr@gmail.com)