Waterford Jr. Basketball: Welcome
Tuesday, April 25
Welcome to the Waterford Jr. Basketball Website !!
What is Waterford Jr. Basketball ?
Waterford Jr. Basketball is a competitive basketball program for boys and girls in 3rd - 8th grades, attending schools that are part of the Waterford Union High School District. These teams participate in competitive leagues with other school-based teams from Southeastern Wisconsin, and also compete in a number of weekend tournaments throughout the season. Our Waterford Jr. Basketball teams work closely with the Varsity Boys' & Varsity Girls' basketball programs at Waterford Senior High School, and are designed to be a feeder program to our High School Varsity programs. Players in Waterford Jr. Basketball are also able to participate on school teams and with other local basketball programs if they choose. Waterford Jr. Basketball is not an "equal playing time" program. Playing time is earned through demonstration of hardwork and talent at practices.
2017 Boys Summer Camp - June 13-15, 2017
Click on the "Handouts" section in the menu to the left to download the Flyer/Registration Form for the 2017 Boys Summer Camp run by Boys Varsity Coach Paul Charapata.
2017 Girls Summer Camp - June 19-22, 2017
Click on the "Handouts" section in the menu to the left to download the Flyer/Registration Form for the 2017 Girls Summer Camp run by Girls Varsity Coach Dena Brechtl.
2017-18 Fall Registration: * * WILL OPEN IN AUGUST 2017 * *
Online Registration for Waterford Jr. Basketball for the 2017-18 season will open in August of 2017 !!! Please come back and visit us at that time !! Have a great summer and keep working on your skills !!!
2016/17 Costs:
Registration Fee - $115 - Includes all league fees and insurance coverage. *For 2016/17 also includes membership in the Milwaukee Junior Bucks Program. Players will receive a complimentary ticket to a Bucks game on Waterford Jr. Basketball night (date tbd), "on-court" experience during our WJB night at the game, a Jr. Bucks flat brim baseball cap, and participation in a skills clinic to be held at Waterford HS (date tbd).
Uniform Fee - $125 (only if new uniform is needed) - Includes reversible shorts & jersey, as well as customized shooting shirt (name on back). Individual pieces can be ordered as well if needed (individual prices tbd). Sample sizes will be available and fitted for your child at tryouts.
Payment can be made by check payable to Waterford Jr. Basketball and sent to:
Mike Borchardt
8309 Parkside Lane
Waterford, WI 53185
or turned in at time of Girls informational meeting, or Boys tryouts. For Boys, payment is required prior to, or at the time of tryouts. Players will not be allowed to tryout if payment has not been received.
Questions ??? Please contact Mike Borchardt at 262-993-7703. Thanks & Welcome to WJB !!!
2016-17 Tryouts:
Girls tryouts will be conducted by Varsity Coach Dena Brechtl only if needed, however, there will be a MANDATORY PLAYER/PARENTS MEETING on Sunday, Sept. 11 from 4:00 - 6:00 pm in the WUHS New Gym. Please make plans to attend this meeting and be prepared to make registration payments at this meeting. Uniform samples will be available at the meeting for sizing.
Boys tryouts will be held at Waterford Union HS for the 2016-17 season on:
Sunday, September 18, 2016
5th & 6th Grade - 3:00 - 4:30 pm
7th & 8th Grade - 4:30 - 6:00 pm
3rd & 4th Grade - 6:00 - 7:30 pm
Please Report to the Atrium outside of the New Gym at Waterford Union High School at least 10 minutes before your scheduled tryout time. Registration can be completed in person prior to tryouts if needed, but pre-tryout registration is encouraged. Please arrive early if you plan to register the day of tryouts. Thank You.
2016/17 Tournaments:
8th Annual Winter Frenzy Girls Tournament - January 21 & 22, 2017
10th Annual Winter Frenzy Boys B/C Level Tournament - February 18 & 19, 2017
Boys - 4th, 6th, 7th & 8th Grade Divisions are FULL
Click on "Handouts" to the left for tournament flyer and Registration form !!
Questions ??
Contact us at: waterfordjrbasketball@earthlink.net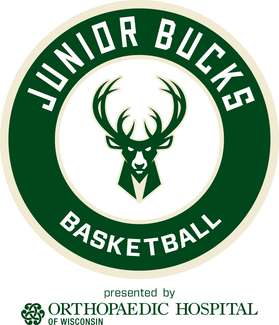 2016/17 Member of Junior Bucks Basketball