Waterford Jr. Basketball: Welcome
Monday, May 5
Welcome to the Waterford Jr. Basketball Website !!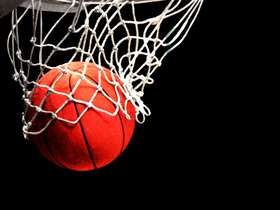 Online Registration
Click on the image above to Register Online
What is Waterford Jr. Basketball ?
Waterford Jr. Basketball is a competitive basketball program for boys and girls in 3rd - 8th grades, attending schools that are part of the Waterford Union High School District. These teams participate in competitive leagues with other school-based teams from Southeastern Wisconsin, and also compete in a number of weekend tournaments throughout the season. Our Waterford Jr. Basketball teams work closely with the Varsity Boys' & Varsity Girls' basketball programs at Waterford Senior High School. Players in Waterford Jr. Basketball are also able to participate on school teams and with other local basketball programs.
2014 Girls Basketball Summer Opportunities:
Information for Girls Summer Basketball skills sessions available in the "Handouts" section. Click on Handouts in the left menu.
2014 Boys Basketball Summer Opportunities: - Information for the Boys Summer Camp with WHS Varsity Coach Mala is available in the "Handouts" section. Click on Handouts in the left menu. Camp is open to boys entering Kindergarten through 9th Grade for the 2014-15 school year. Camp will be held Monday, July 14 - Thursday, July 17.
2014-15 Fall Registration:
Registration for Boys & Girls Winter Basketball for the 2014-15 season - Information coming soon.
2013-14 Tryouts:
Information on tryouts for the 2014-15 Season will be coming soon.
Questions ??
Contact us at: waterfordjrbasketball@earthlink.net