Warriors Fastpitch: Welcome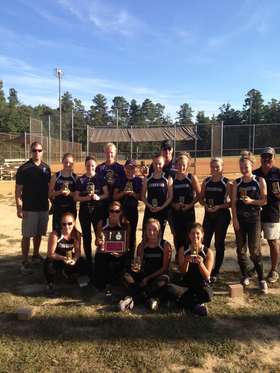 16U Warriors Fall Opener Richmond, VA (5-1) 2nd Place
Sunday, March 2
For daily raffle winners, please select Raffle Winners from the pages at the left.

For information about individual teams, please see below information or click on the team's link.

News! The Warriors 9U baseball team will be conducting tryouts to fill two roster spots. Please contact Coach Doug (757-435-4789) or Dale Holden (757-639-9913) to schedule a tryout.
14u Seeking a few experienced players only. Contact Coach Mike at coachmike750@yahoo.com or 757-482-7108

**************************************
Warriors 10U is still looking for 2-3 additional players.
For private tryouts,
10U, 12U, 14U and 16U
Please call coaches for age division for private tryouts
************************

GO WARRIORS!!!!

***
A WARRIOR is defined as:
"A person who shows great vigor, courage, and agressiveness, as in athletics"
The Warriors practice on four different fields located in Chesapeake and Virginia Beach. Our 5,000 sq ft indoor practice facility is located in Hickory section of Chesapeake.
For 16U Fastpitch team information, please contact: Kevin Hand (757) 237-7507 khand1123@yahoo.com
For 14U Fastpitch information, please contact Mike Johnson (757) 482-7108
For 12U Fastpitch team information, please contact: Jim Ethridge (757) 237-5780 ethridgetrucking@hotmail.com
For 10U Fastpitch team information, please contact: Kevin Pierce (757) 383-3971 kpierce@ecrandf.com
For 9U Baseball team information, please contact: Doug Stock (757) 435-4789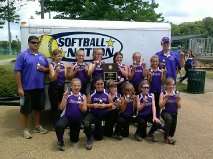 10U Warriors Softball Nation First Place 6/23/2013