Warriors Fastpitch: Welcome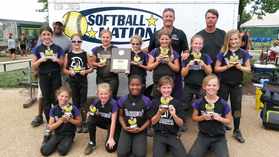 7/14/14 SBN Silver Champs
Sunday, July 13
Home of Hampton Roads Warriors Fastpitch & Baseball
16U SBN Champions 4/13 Richmond
********Recent Finishes********
Congrats to 10U! Silver Champs at SBN July 12th-13th. 5-1 weekend record
Congrats 16U Warriors 3rd Place finish ASA Atlantic Coast Elite Showcase July 12th-13th.
GO WARRIORS!!!!

A WARRIOR is defined as:
"A person who shows great vigor, courage, and agressiveness, as in athletics"
---
The Warriors practice on four different fields located in Chesapeake and Virginia Beach. Our 5,000 sq ft indoor practice facility is located in Hickory section of Chesapeake.
---
For High School Age College Showcase Fastpitch team information, please contact: Kevin Hand (757) 237-7507 khand1123@yahoo.com
For 14U/16U Fastpitch information, please contact Mike Johnson (757) 482-7108
For 12U Fastpitch team information, please contact: Kevin Pierce (757)383-3971 kpierce@ecrandf.com
For 10U Baseball team information, please contact: Dale Holden (757) 639-9913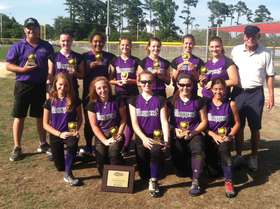 14u Carolina Summer Blast Gold Division Runner-Ups