The Warren Youth Soccer Association: Welcome

Welcome to the Warren Youth Soccer Association!!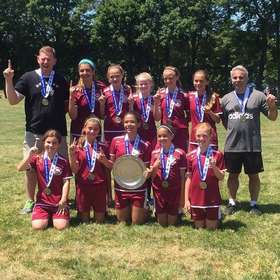 Congratulations to the Warren U12 girls, Spring 2016 Superliga Champions!!
---
Fall Competitive Registration will open soon, check back for dates and registration information. For the fall season we offer competitive soccer for boys and girls in the u8-u12 agegroups, and girls in the u8-u16 agegroup.
We ALWAYS welcome volunteers
(please contact us if you are interested)
---
Summer rec teams and schedules are listed below in the "Handouts" section, there is still space available and registration will be available at the field on opening night, Wednesday, June 21, 2017, begining at 5:30!
The registration fee is $50.00 per child, with a family max of $100.00
Please have your child wear shorts, soccer socks, comfy sneakers, and shin guards.
Team shirts will be provided on opening night.
---
We are always looking for coaches/volunteers! Please let us know if you are interested in joining.
---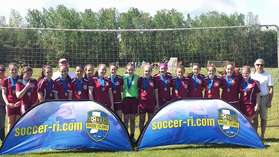 Congrats to the Warren U16 girls, Spring 2016 RI Cup Champions!
Handout:
Summer Rec 2017