Western Howard County Warhawks: Welcome

click here For Warhawks Fan Gear
Western Howard County Football & Cheer
* 2015 Fall Registration is confirmed! *
Gary J. Arthur Community Center Glenwood
2400 Maryland 97, Cooksville, MD 21723
Sunday, March 22nd, 2015 from
3-6pm *new time to accommodate LAX Tourney
Take an extra $25 off the already low Early Bird Price THIS DAY and TIME ONLY!!
Free "Warhawks For Life" T-Shirt to the first 100 to Register
Tell a Neighbor, Tell a Friend, Tell the Neighbor of a Friend!
Spread the word!
Go Warhawks!!!
Inclement Weather line, Western Regional Park: 410-313-4372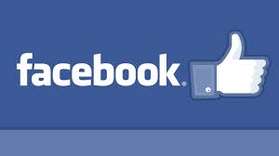 like us on facebook
Interested in coaching for the upcoming 2015 Season? Requirements will be posted on this site in the coming weeks.
Upcoming Events
Date
Event
Time
Location
Sun 3/22
In-Person Registration
3:00 PM - 6:00 PM
Gary J Arthur Community Center - Glenwood