Western Howard County Warhawks: Welcome

click here For Warhawks Fan Gear
Western Howard County Warhawks Football & Cheer
What a great turnout for opening day of registration!
Missed it? Don't worry, follow the instructions below to register online.
It will be a year of Football & Cheer you won't want to miss
The easiest way to register is by calling 410-313-7275.
To register online follow these steps:
1. Go to www.howardcountymd.gov/RAP
2. Go to Register Now!
3. Click in the search toolbar.
4. Type in 5305 for WARHAWK Football or 5304 Cheerleading.
5. Go to the appropriate age/weight for your child.
NOTE: If this is your first time registering online, you must have an online password/account with Howard County Recreation and Parks. If you don't already have an account, click on the Request Account button at the link above in step #2. There is no cost to set up an account. An approval password will be emailed to you within 24-48 hours.
Tell a Neighbor, Tell a Friend, Tell the Neighbor of a Friend!
Spread the word!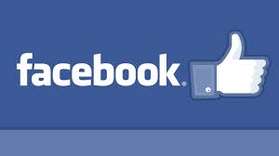 like us on facebook
Handout:
2015 Football & Cheer Registration Form