WEST ANAHEIM LITTLE LEAGUE: Welcome
Thursday, October 22
Thank you to all of our WALL Players for a wonderful 2015 Season. We are looking forward to a great 2016 Season!

Contact Information
Hotline: 714-900-FAST (3278)
Email: Questions@WestAnaheimLittleLeague.com
Mailing Address: P.O Box 5984 Buena Park CA 90622
Gonzalez Field: 1211 N. Magnolia Ave. Anaheim CA 92801
Twitter: @WALLBaseball
Got Facebook?: Click Here
District 46 Field Directory: Click Here
Subscription: West Anaheim Little League Email Newsletter

Receive the latest information coming from your favorite Little League.
We will not share your email with anyone. You will receive information on:
Registrations, Game Changes, All-Star Information, and more right in your inbox.
Sign-up Today!
Spring Season Registrations:
Saturday, December 5, 2015 10:0am-12:00pm
Saturday, December 12, 2015 10:00am-12:00pm
Saturday, January 9, 2016 10:00am-12:00pm
Wednesday, January 13, 2016 6:00pm-8:00pm
Saturday, January 23, 2016 10:00am-12:00pm (tryouts 10:00am-2:00pm)
We hope to see everyone there!
To Sync the WALL calendar to your smart phone:
Scroll down to WALL calendar and at the bottom right corner of the calendar
there is a button called "+ Google Calendar". Click on the link. This will open
a new internet page. Log in with your Google account. You will then be
asked which calendars you would like to add to your account. Click on the
divisions you like to use.









LEGEND:
WALL Events

-

Softball Events

-

Jr/Sr Events

-

Major Events

-

Minor Events

-

Coast Events

-

TBall Events




Open West Anaheim Little League Map in a larger window to view our baseball fields, boundaries, and surrounding leagues.


BOARD MEMBER'S PORTAL
WALLBALL Counter: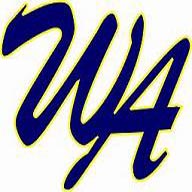 West Anaheim Little League (WALL) is a non-profit organization.
All meetings are open to members of the league as defined in Article III, Section 2 of the Constitution.
Records can be obtained by these members upon request.
Copyright 2012