Voleimiami: Welcome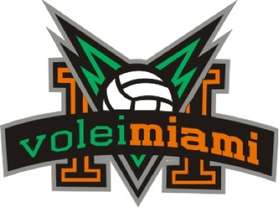 VOLEIMIAMI 18s BOYS:
2015 AAU NATIONAL CHAMPIONS!!!!!!!
AN AMAZING EXPERIENCE FOR OUR BOYS BY GOING UNDEFEATED THROUGHOUT THE 2015 AAU NATIONAL CHAMPIONSHIPS IN ORLANDO, FL WITH A RECORD OF 9-0!!!
CONGRATULATIONS TO COACH ALEX RIVERO, JOSE MARTINEZ, MANUEL MELENCIANO, JAHN LOZADA, JULIAN HUNT, DEMITRIUS MALONEY, JONATHAN LOSADA, ORLANDO GOMEZ, RAFAEL CABANZON, DANIEL SAINZ AND HECTOR SERVIAT. WE ARE VERY PROUD OF YOUR HARD WORK, DEDICATION & PERFORMANCE!!!
________________________________________________
CONGRATULATIONS TO ARYANAH DIAZ FROM OUR
VM 13 ORANGE ASICS TEAM FOR BEING SELECTED TO PLAY AT THE USAV HP ALL STAR TOURNAMENT
IN DES MOINES, IA!!!
WISHING YOU AND YOUR TEAMMATES ON THE
GIRLS NATIONAL SELECT BLUE TEAM
THE BEST OF LUCK THIS WEEK !!
__________________________________________________
CONGRATULATIONS TO OUR
VM 13 ORANGE ASICS TEAM
FOR EARNING A BID TO THE USAV GIRLS JUNIOR NATIONAL CHAMPIONSHIPS FOR THE 2ND YEAR IN A ROW!!
THIS YEAR'S CHAMPIONSHIPS WILL BE HELD IN NEW ORLEANS, LA.
GOOD LUCK GIRLS!!!
We are a member club of the Florida Region of USA Volleyball. As a player you may stop any unwanted contact from a club representative by simply asking (either verbally or in writing) that all contact cease. Any player believing a club representative of any Florida Region volleyball club has been intimidating, harassing, or acted inappropriately in any manner of contact or recruiting should contact the Florida Region office at (352) 742-0080.