Vacaville National Little League: Welcome
---
Congratulations to the 2015 All Star Players
Minor
Jack Brooks
Adrian Colon
Tobin Crowe
Bryce Dichoso
Erick Diez
Francis Herrmann
Thomas Lane
Trevor Morse
Patrick Rascon
Brandon Reynaud
Tyler Sampson
Kaleb Sattar
Jake Tranchina
Alternates: Ethan Bline, Jakobe Hodges
Intermediate 50/70
Nicholas Acquistapace
Antonio Adams
Tyler Brown
Riley Fade
Kyler Gundy
Johnathan Lipary
Tyler Reynaud
Jordan Santos
Jackson Scheper
Angelo Snyder
Caden Spencer
Keaton Stout
Chase Thacker
Alternates: Roberto Ibarra, Jonas Leon Guerrero
We look forward to watching all the players in their upcomming games.
Minor All Star games will be hosted by Davis Little League begining June 20th.
Intermediate All Star games will be hosted by Vacaville National Little League beging June 20th.
---
Volunteers will be needed to help at Vacaville National Little Leauge for All Star games from June 20th - June 27th (if necessary game). We will need help with scorekeeping, field prep 2 hours before game start, and concession. Any one will to help can email VacavilleNational@gmail.com with the days you are available.
---
Many volunteers are needed to organize and plan the Little League season.
Consider joining the board for the upcoming season.
2016 Board vote will take place at the July Board Meeting
---
Congratulations to all the teams for a great 2015 season play!
Farm Playoff Champions...Farm Dodgers
Minor Playoff Champions...Minor Giants
Intermediate 50/70 Playoff Champions...50/70 Dodgers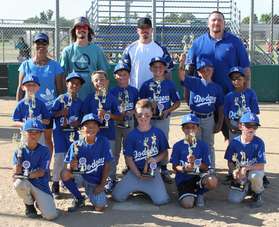 Farm Champions