Vestal Girls Softball: Our Sponsors
Our 2017 VGS Sponsors
| | |
| --- | --- |
| | The following list represents businesses in the Vestal and surrounding area that directly support Vestal Girls Softball, and we ask our VGS family to please support them whenever possible as well. We thank them for their support, without them we would not exist this season. Thank you again for helping our girls play this season! |
Dick's Sporting Goods
2433 VESTAL PKWY EAST
Vestal, New York
13850


http://www.dickssportinggoods.com/category/index.jsp?ab=TopNav_TeamSports_BaseballSoftball_SoftballShop&categoryId=22862946&cp=4413887.4414014
Phone: 607-797-5220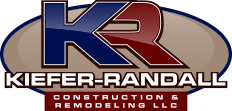 Kiefer-Randall Construction & Remodeling
2000 Owego Road Vestal
Vestal, New York
13850


Proudly serving Broome, Tioga and surrounding counties, we have built our reputation through our commitment to customer satisfaction. We believe in being there for our customers each step of the way in the construction process because for us, a satisfied customer is the best advertising on the market.

We are a fully insured, full service construction and remodeling company, specializing in residential remodeling. Whether you want to remodel your kitchen or your entire home, build a deck, new addition or just perform small renovations, you can feel comfortable knowing that when you hire us to do your project for you, it will be done right the first time with a quality that can be matched by no other

Phone: (607) 239-6755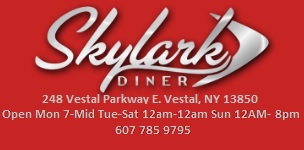 Skylark Diner
248 Vestal Parkway East
Vestal, New York
13850


Hours of Operation:
Monday: Opens at 7:00am

Tuesday: Open all day/night

Wednesday: Open all day/night

Thursday: Open all day/night

Friday: Open all day/night

Saturday: Open all day/night

Sunday: Closes at 8:00pm
info@skylark-diner.com
Phone: 607-785-9795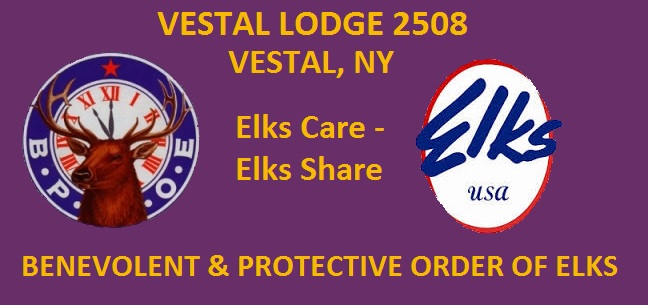 Vestal Elks Lodge 2508
2071 Vestal Parkway West
Vestal, New York
13850


Our Mission:
To inculcate the principles of Charity, Justice, Brotherly Love and Fidelity; to recognize a belief in God; to promote the welfare and enhance the happiness of its Members; to quicken the spirit of American patriotism; to cultivate good fellowship; to perpetuate itself as a fraternal organization, and to provide for its government, the Benevolent and Protective Order of Elks of the United States of America will serve the people and communities through benevolent programs, demonstrating that Elks Care and Elks Share.
ELKS2508@STNY.RR.COM
Phone: (607) 748-0081
Jack Auto Detailing
245 Vestal Parkway East
Vestal13850



Phone: 607-765-4885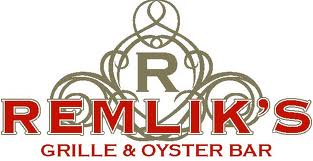 Remliks
31 Lewis Street
Binghamton, New York
13901



Phone: 607 217 4513
Fax: 607 238 7034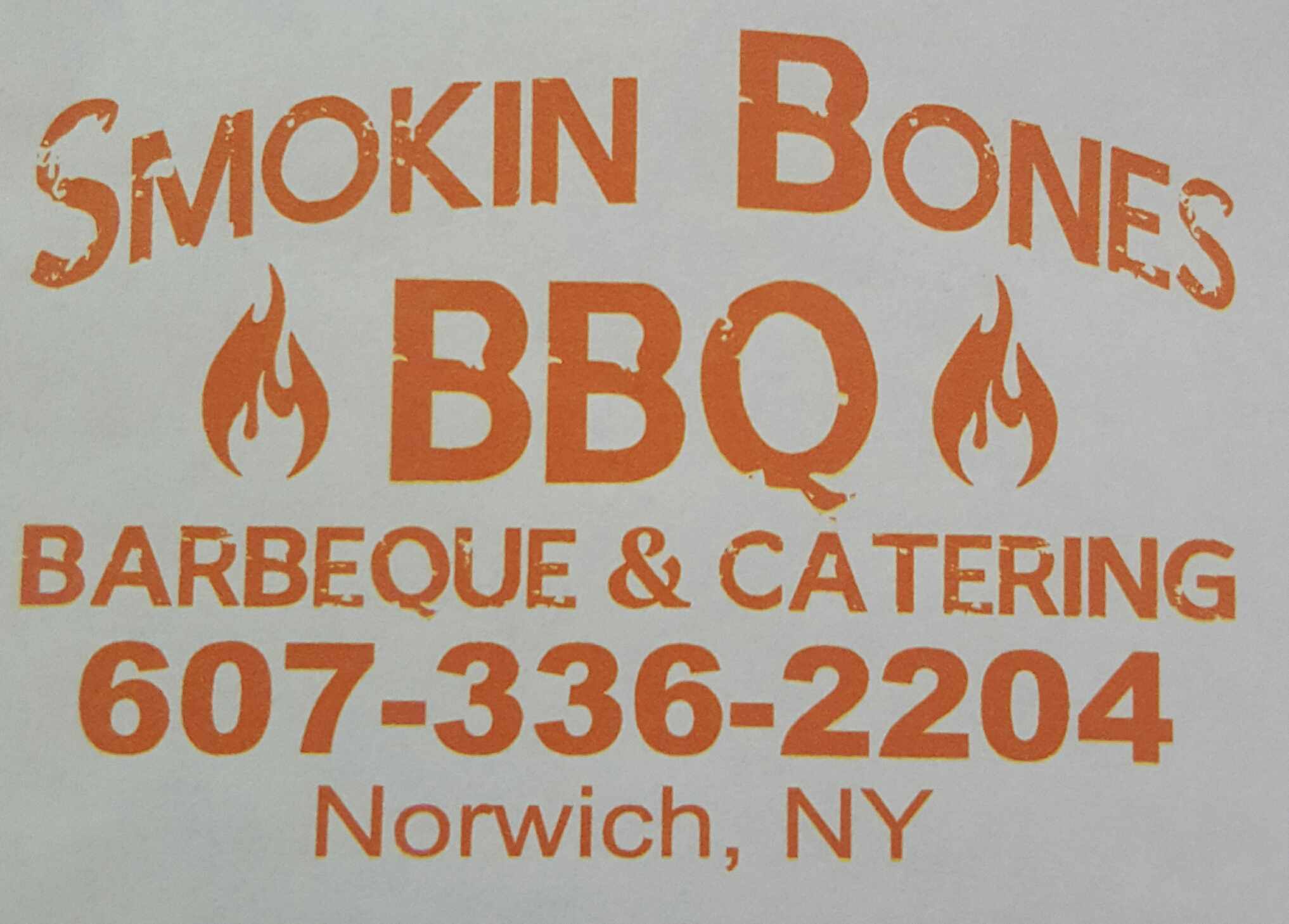 Smokin Bones BBQ
6171 St Hwy 12
Norwich, New York
13815


Barbecue & Catering
Phone: (607) 336-2204
Vestal Police Department
605 Vestal Parkway West
Vestal, New York
13850


Shane Collison
Phone: 6077542477 x345
Fax: 6077541316
Hatala Orthodontics
Vestal Rotary
Pickett's Painting
Pickett's Painting is a local family-owned business based in Vestal, NY. We have over 30 years experience in all aspects of painting: interior and exterior, commercial and residential

Ron Pickett
Phone: 607-760-8823
NEALON TRANSPORTATION, INC.
90 Broome Corporate Pkwy
Conklin, New York
13748


Large Enough To Handle All Your Transportation Needs, Small Enough To Care.

Nealon is a regional truck load carrier

*Operating Authority in all 48 States.
*Prompt pickup and delivery service.
*Specialist in handling over dimensional loads.
*Expedited service to meet shipper's needs.
*Prompt competitive rate quotations upon request.
*Personal and courteous attention to your transportation requests.
*Dedicated service designed to meet shipper's specific needs.
*Smartway Certified.

jfitch@nealontrans.com
Phone: 607-773-1581
Fax: 607-773-1601
Miller Auto Team
4455 Vestal Parkway East
Vestal, New York
13850



Phone: 607-797-1221
Affordable Lawn Care & Landscaping
29 W. Brookside Ave
Apalchin, New York
13732


Chris Burke
Mowing/ Trimming services
Affordable rates/ Dependable Service
Taking new customers. Please call for estimate 687-1040
Affordablelawncare@stny.rr.com
Phone: 6079728432
The Edge Sports Complex
2220 Old Vestal Rd.
Vestal, New York
13850


The Edge Sports Complex is a 50,000 square foot indoor sports facility located at 2220 Vestal Road, Vestal, NY 13850. Our indoor space includes 2 multi-purpose turf fields, as well as, six batting cages / pitching lanes. The Edge is the area's go-to place for youth sports! We offer professional instruction, tournaments, leagues, summer camps, field rentals and more. The Edge caters to adults as well. Mixed and men's volleyball leagues, and Softball Birthday parties are just a few examples of our ever expanding adult options.

info@theedgesportscomplex.com
Phone: 607.785.4357
Nirchi's Pizza
3619 Vestal Parkway
Next to Binghamton University
Vestal, New York
13850


Nirchi's Pizza on Vestal Parkway in Vestal, NY


Delivery Available We Serve Breakfast
Phone: 607-729-5131
Tri-Town Insurance
Scott Poulton
Phone: 607-785-1300
Fax: 607-687-5338
Artic Bear Plumbing Heating and Air
13 SOUTH KELLY AVE.
Endwell, New York
13760


Your Home...The place you share with those you love most;
your haven in a busy world. A place whose comfort we're here to protect.
From winter's chill through the dog days of summer, our primary goal at Arctic Bear Heating & Air, Inc. is to keep your home comfortable for you and your family.

But, that's just the beginning. We also offer you peace of mind, ensuring your equipment operates safely. We help you save money on your fuel bills. And, we help deliver relief to those with allergies and many others concerned with the quality of the air they breathe.

Phone: (607) 754-4235
Barney & Dickenson, Inc
520 Prentice Road.
Vestal, New York
13850


Sand, Gravel & Ready-mixed Concrete, Concrete Pumping Service,Insulated Concrete Forms,Steel/Rebar/Mesh, Topsoil, Bulk Landscaping materials (Mulch, Decorative Stone)and Bulk Salt
barneyanddckrsn@stny.rr.com
Phone: 607-729-1536
Fax: 607-797-3931
Synergy Athletics
535 Vestal Parkway West
Vestal, New York
13850


When it comes to getting fit, everyone has their own reason why. To rock a better body on the beach To earn a better time on the track. To become a better role model for your kids. At Synergy, we'll meet you right where you are in your fitness journey, then help you break through the physical and mental barriers that keep you from becoming your best self. Because we believe a little more healthy time on this earth is possible for everyone. And that's our reason why

We've got flexible hours to fit your schedule…
Monday – Friday: 6-7 am, 9-10 am, and 3-7 pm.
Saturday: 8-10 am
Sunday: Closed
joe@synergyvestal.com
Phone: (607) 725-7297
Vestal Service Organization - VSO
1013 Hillside Dr.
Vest, New York
13850


Joe Kost
Phone: 607-757-0641
Jessica's Hair Design
112 Nanticoke Ave
Endicott, New York
13760


Located at a Salon for You
Jessica Painter Owner/Stylist
Cell - 6077614418

Haircuts, Perms, Colors, Foils & More
24hr Cancellation notice required
Phone: 6072394230
Christophersen Construction, INC
Rumble Ponies
Binghamton Rumble Ponies
211 Henry Street
Binghamton, New York
13901

California Grill
912 Vestal Parkway East
Vestal, New York
13850


Hours:
Monday - Thursday: 11am - 10pm
Friday & Saturday: 11am - 11pm
Sunday: 12pm - 9pm

Phone: 607-741-4062
Gates Garage Door Co.
1339 Campville Road
Endicott,, New York
13760


Residential and Commercial Garage Doors
Gates Door Company carries CHI Overhead Doors and Raynor Garage Doors for both Residential and Commercial buildings.
Phone: 607.724.0187
The Galley Tavern & Grill
409 Hooper Road
Endwell, New York
13760


The Galley Tavern & Grill is a family style sports bar and grill. We have the best viewing in town with 15 TV's showing all the directv sports packages. We also have Team Trivia on Wednesdays. The Galley Tavern & Grill prides itself on its great service and highest quality foods.
Phone: (607) 748-6544
Barbells of Binghamton
245 Vestal Pkwy E
Vestal, New York
13850


We specialize in providing the Southern Tier with all of their health and fitness needs. We carry a full line of top quality exercise equipment including weight training, home gyms, treadmill, elliptical, bikes, and rowers. We also carry a full line of nutritional supplements including protein, meal replacements, vitamins, and sports enhancement.
Phone: (607) 786-5115
Excellus BlueCross BlueShield
Health insurance coverage for you and your family from the name trusted for more than 80 years and accepted by 100% of hospitals and 99% of doctors.
Phone: 877-253-4797
Muench Orthodontics
301 N Main St
Vestal13850


5-Star Rated Vestal Orthodontics Office Serving Vestal, Endicott, Binghamton, Endwell, Johnson City, Apalachin, Owego, Neward Valley, Harpursville, Windsor & Broome County, New York (NY)
Phone: (607) 341-4035
RIVERSIDE DENTAL ASSOCIATES
38 Riverside Drive
Binghamton, New York
13905


Using the latest technology and educational information available our goal at Riverside Dental is to provide optimal dental health for each and every one of our patients. We have treated patients in the greater Binghamton area for over 40 years in a friendly and caring environment.
Phone: 607.722.1274
Fax: 607.723.8888
Tag And Be Tagged
| | |
| --- | --- |
| | Tag And Be Tagged is a mobile game where participants seek out other players, businesses, and points of interest in order to score points. Participants with the highest point tallies, accumulated over the active game period, win cash and prizes. Our website provides a portal to finding interesting places and fun ways to win. |
VGS