Vancouver Minor Baseball: Welcome
Upcoming Events
Date
Event
Time
Location
Mon 12/9
Executives Meeting
7:00 PM
Victoria Drive Community Hall
Sat 1/4
Pee Wee Clinics
2:00 PM - Mar 8, 2014 4:00 PM
Boys & Girls Club : 7595 Victoria Drive

2014 Winter Clinics starts the first week of Jan: John Haar will instruct.
Vancouver Minor Baseball: Serving Our Community Since 1958
John Haar: click on photo to view profile
WINTER CLINICS AT FRASERVIEW BOYS & GIRLS CLUB ( Subject to Changes)
Pee Wee / 13U Winter Clinics
Saturday Jan 4th, 11th, 18th, 25th, Feb 1st, 8th,
Location: Fraserview Boys & Girls Club, 7595 Victoria Drive (enter by the parking lot door).
Pee Wee Sessions 2:00 to 4:00pm
Run by John Harr and Vancouver Minor coaches. :click here to view profile: John Haar
At a cost of $100 per player Space is limited- book your players spot early.
You must pre book for the winter Clinics/ go to our associations registration page on our website .
Register here: https://secure.mailjol.net/allforms/u/65238b55.php
Money collection will be done Sat Jan 4th and Sat Jan 11th at the start of those sessions.
Checks are preferred, if you pay in cash please bring exact funds for payment.
New this year VMBA will be accepting E-Payments
(from you bank account to our bank account) - Details will follow shortly
Mosquito / 11U Winter Clinics
Dates-- Friday Jan 10th, 17th, 24th, 31st & Feb 7th,
Time-- 6:00-8:00pm
Cost-- Drop in fee of $10 per session paid at start of each session.
Location--Carleton Gym (3250 Kingsway) Kingsway and Joyce Street
The Vancouver Mounties Baseball Club offers a Winter Training Baseball Clinic. The indoor training sessions will be held at the Fraserview Boys and Girls Club (7595 Victoria Drive). There are going to be 5 Sunday sessions (Jan.5, 12, 19, 26, Feb. 2). The 5 week program covers many aspects of baseball including skill development (throwing, fielding, hitting, pitching), strategy, and conditioning. Each group session will run 90 minutes, with multiple instructors to ensure excellent player-instructor ratios. This clinic focuses on players who plan on playing Bantam AA or AAA (turning 14-15 in 2014) but will take players who are younger or older as well. There will be two time sessions each Sunday.

These sessions will give you a good head start before your baseball which will begin in February. To ensure a spot in the clinic be sure to register early. Space is limited.
What: Winter Baseball Training Clinic - Run buy The Vancouver Mounties
Where: Fraserview Boys and Girls Club Gym. 7595 Victoria Drive, Vancouver B.C.
When: January 5 – February 2, 2014 - 5 Sunday sessions
Two Session Options: 9:00 am - 10:30am OR 10:30am – 12:00 pm
Cost: $100 (ratio of 4:1 players to instructor)
Instructors: Vancouver Mounties AAA Coaching Staff and guest instructors
To Register, please email to vancouvermounties@gmail.com with the following information:
SESSION PREFERENCE (Select 1):
1. 9:00 am - 10:30am
OR
2. 10:30am – 12:00 pm
(Up to 16 spots available for each session; Players may have to be moved to balance the groups.)
Players Name:
Players birth date:
Parent(s) Name(s):
Address:
Player Email Address:
Parent Email Address:
Home Telephone:
Cell Phone:
2013 Team played on:
2013 Positions played:
Did you pitch in 2013? If yes, approximately how many innings?
To confirm your registration, send a cheque made out to Vancouver Mounties to:
Todd M. Mundle
22 - 1480 Arbutus St.
Vancouver, BC V6J 3W8
Coaches Time Line for 2014 Season.
Hello Vancouver Minor Baseball Members/Future coaches.
I have noticed, that year after year we have had a real issue getting coaches to step up to the plate early enough so that they may be part of the process of picking their own team. Parents ask us when they come to the park during evaluations with their players, "who is going to coach the team this year?" So this year we are asking anyone who wants to coach, be it a manager, head or an assistant at VMBA to fill out a coaching application now so you may be part of the process of picking your team. We also request that you take an active coaching role starting with filling out your application(online) before the deadline, and then taking part in the evaluation process. This way you will know the players better come draft time.
Applications are now being accepted online, deadline for:
Bantam AA
Pee Wee AA
December 31st.
All other coaching applications deadline will be: February 1st.
If your child is trying out for one of our rep teams, and you are waiting to see what level he/she is placed in before you officially commit to coach an A team. Please apply online anyway , explain that this is what your intent is for the 2014 baseball season. That way your directors will also know your intent. Click here
Thank-You & Happy Holidays,
Mary McCann : President Vancouver Minor Baseball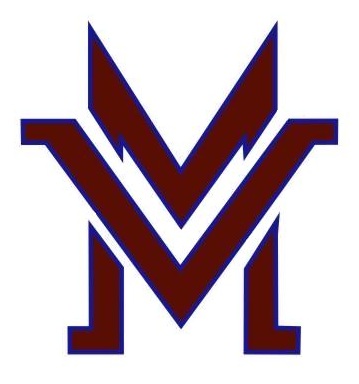 Click here to Bantam AAA Mounties Website
Fall Ball & Players in Action Photos , Click on photographer
or click on link

http://picasaweb.google.com/vmbphotos
League Telephone: 604-327-2828
Kenny Rogers The Greatest by Kenny Rogers
2012_MOSQUITO_FALL_BALL_VIDEO
Saturday, May 4
2013 Season Slide Show