Valley View Volleyball: Welcome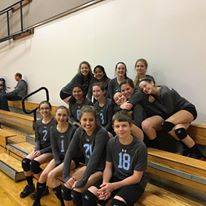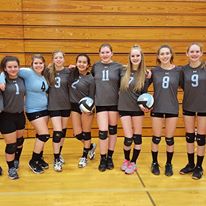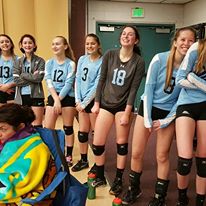 Valley View 14U Valley View 15U Valley View 16U
CONGRATULATIONS to our 2016-17 teams!
15 Blue* with Coach Crystal Petak: Kenzie Ballweber, Anika Baumann, Audrey Dombek, Raquel Kopper, Ava Mundy, Stefany Peterson, Bella Ruyle, and Claire Young
15 Black with Coach Cathy Tiffany: Chloe Bigleman, McKenna Cato, Emma Cimino, Katie Facone, Justine Fernandez, Hannah Hobbs, Julia Raffel, Nieves Starr, Caroline Tiffany and Natalie Vanderwal
16 Black* with Coach Kendall Koch: Alexa Brewer, Gabby Brown, Jilian Cady, Ashley Grathwohl, Kathryn Horvath, Emma Jensen, Gabi Quinn, Parker Ruyle, and Berrit Stow
* We are holding make-up tryouts for these teams on Thursday, December 1 from 7-9pm at Tolt Middle School in Carnation. All players must register for a Junior USAV "tryout" membership in order to participate in tryouts, and must bring the required USAV paperwork to tryouts. Advance notice of attendance is preferred, but not required.
For more information, contact the Club Director at
v.v.v.director@gmail.com or 425-205-5703
---
Shop on Amazon?
Give back to Valley View Volleyball using their "Smile Amazon" Campaign
---
Valley View Volleyball Club is a Non-Profit Organization. Our mission is to provide a high quality, competitive, and affordable volleyball program for girls in the Snoqualmie Valley & surrounding areas.