Hawks Baseball: Welcome
Hawks Travel Baseball - since 2002
HAWKS TRAVEL BASEBALL
Bobby Inzerillo - President 516-492-5119
Frank Francese - Administrative director - 516-641-7789
Mike Bello - V.P. - 516-859-2692
Nelson Martinez - V.P./ uniforms and apparel- 347-637-0845

Email: hawks17@optimum.net
Mailing Address: PO BOX 182 VS NY 11582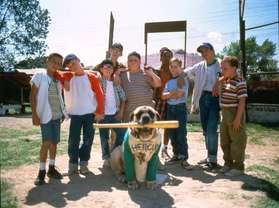 Hawks Sandlot kids dont need to pay a fortune to be real players
hit
Tuesday, December 12
Introducing for February 2018! HAWKS BAMBINO SPRING TRAINING SEASON!
The Bambino Hawks will be having an INDOOR instructional Spring training season
at Turf Island in Oceanside.

This will be for 4, 5, and 6 year olds in one group and 7, 8 year olds in another.
The season will run for 8 weeks starting in February 2018 until the end of March.
It will be a 90 minute session - the first half all instructional and skill building - then a game on the Turf at Turf Island.
The emphasis - LEARN BASEBALL AND HAVE FUN!!!

The hitting will be either off a tee or Coach Pitching

The price is $130.00

This includes all field fees and a hat and uniform shirt.... Plus we will have snacks and drinks!
This will all be run by Top coaches with years of experience.
Call Bobby Inz for more details 516-492-5119
The form on this site can be downloaded and mailesd in with a check to VS Hawks
PO Box 182
Valley Stream NY 11582