Virginia District 10 Little League: Welcome
District 10 supports and promotes the philosophy, policies, rules, regulations, guidelines, moral standards, belief in God, and loyalty to country as espoused by Little League Baseball, Incorporated. The intent of District 10 is that children and youth, ages five through eighteen, who reside within the geographical boundaries of District 10, and desire to play Little League baseball or softball must be provided the opportunity to play. Opportunity to play is provided in accordance with policies, rules, and regulations of Little League. District 10 motto: "Every girl and boy who wants to play must be given the opportunity to play." Special opportunity to play is provided for physically and mentally challenged children and youth. They are welcome and encouraged to participate in the well planned, safe, and fun-filled Challenger Program. District 10 is administered and operated by an elected district administrator, who is assisted by an appointed staff of dedicated volunteers. These volunteers are trained, competent, and experienced in the administration and operation of Little League programs as required in District 10. District 10 consists of constituent Little Leagues that provide the organization, program, and volunteer personnel for children and youth to play on baseball and softball teams. The leagues provide a safe, educational, and fun-filled training and games for the players. The District and league volunteers provide dedicated service "for the children and youth."

Leagues: (NOTE: You will need Acrobat Reader to read the following boundary maps and articles!) Click here to obtain it for FREE

Big League District 10 Team -- Highly competitive division for 16 through 18 year olds. The game is played on a 90 foot field, the same as high school, college, and pro baseball. Big League games will start in late May after the local High School baseball seasons are over. Inter-league games will be played against other VA Big League teams. Big League will play 1 Saturday double header and try to play 1 weeknight game each week between Memorial day and July 1st and will then compete in the Little League International All Star State Tournament. This team will draw from players District 10-wide and will be hosted by Fairfax Little League. Click here to register for the District 10 Big League. You will be taken to the Fairfax Little League Registration page.
How do I determine what league my child must play with? Your child must play within the league boundaries in which you reside, or attend a school that is physically located within their boundary. To determine your league, click here.
Below are the leagues within District 10. Click on the league name to visit their website or click on "View Boundary Map" to view a map of their boundary.
Click here to see the Virginia District 10 Boundary Map of all Leagues.
Annandale-North Springfield = View Boundary Map
Bull Run = View Boundary Map
Chantilly American and National = View Boundary Maps
Coles = View Boundary Map
Fairfax American and National = View Boundary Maps
Manassas Park-Yorkshire = View Boundary Map
Prince William County Central and West Girls Softball = View Boundary Maps
SYA East and West = View Boundary Maps
District 10 Staff Members Recognized by the State Little League Association for Many Years as a Little League Volunteer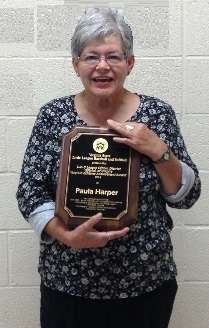 2014 - Paula Harper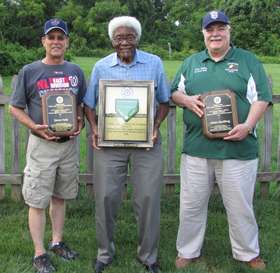 2015 - Steve Hals, Preston Pierce and John Glufling
2016 Virginia District 10 Big League Safety Plan
Little League to Adopt New USA Baseball Bat Standard Starting With 2018 Season
Obtain the Latest Information Concerning Allowed Baseball Bats
Suggestions for Recruiting Little League Volunteer Umpires
Obtaining Volunteers for Little League Admin and Operations
Virginia Little League District 10 Historical Synopsis
District Responsibilities
Why Play Little League Baseball and Softball?