Virginia District 15 Little League: 2014 TOURNAMENTS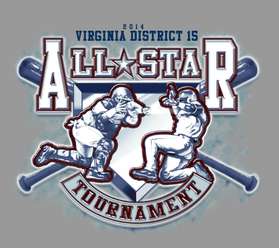 2014 Baseball T-shirt
Wednesday, June 4
2014 VA DISTRICT 15 BASEBALL ALL STAR TOURNAMENTS
Ladies/Gentlemen:
Ok, Got the problem fixed with the Major BB Pool Bracket. I created another page called: 2014 Major BB, so page down until you see it, then click on it and you will see the standings, then click on the Pools button in the upper right corner and keep clicking to get to each pool.
Now we can see all the other baseball and softball brackets. thanks for being understanding.
Good Luck to all, See you at the Park.
Thanks, John Mitchell, VA DA 15
Saturday, June 28
2014 9-10 Baseball All Stars-VA District 15
Wednesday, June 25
2014 10-11 Baseball All Stars-VA District 15
Saturday, July 5
2014 Junior Baseball All Stars-VA District 15
Saturday, July 5
2014 Senior Baseball All Stars-VA District 15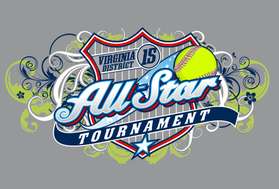 2014 Softball T-shirt
Wednesday, June 4
2014 VA DISTRICT 15 SOFTBALL ALL STAR TOURNAMENTS
Friday, June 27
2014 9-10 Softball All Stars-VA District 15
Saturday, July 5
2014 Major Softball All Stars-VA District 15
Monday, July 7
2014 Senior Softball All Stars-VA District 15
Sunday, July 20
2014 Senior Softball VA State
Sunday, July 5
2015 Major Softball All Stars-VA District 15