Utah Sports Lodge: Welcome
Register Now for Yearly Membership, (Required for all USL Participants)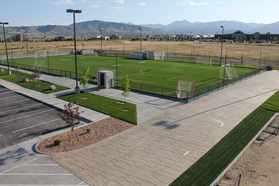 USL Turf Field
Open Play: $5/day $75/winter Nov. 23-28 Wed.1-4, 8-11:30pm, Thurs. 8am-12pm, 6pm-11:30pm, Fri 8am-11:30pm, Sat. 8am-11:30pm
Play in one of our Holiday Tournaments!
Click on USL Tournaments!
on an indoor field!
Rentals, Leagues Tournaments!
Need a place for a scrimage or extra practice without commiting to the whole winter?
Scrimage 1.5 hours Full Field $10 per player (Must have 2 teams)
Team Training during open play hours $10 per player (10+ players guaranteed 1/3 field)
At this time Saturday's are open 8am-11:30pm
Friday's are open 8:00pm-11:30pm
Mon-Thurs. are open 9:00-11:30pm
6:00am-4:00pm is also open M-F
Call: 801-784-1091 or 801-232-1111
email:
scheduler@utahsportslodge.com
Don't sit around all winter, get moving!
USL now offers in-house
Soccer, Volleyball, Flag Football, T-ball & kickball
This is club neutral and great for children and adults of all ages to stay active in the largest private open field in Utah!
Click on the USL In-house Sports link and get registered today!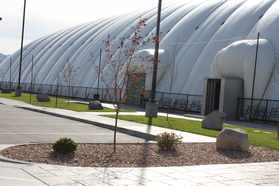 USL Dome