Utah Sports Lodge: Welcome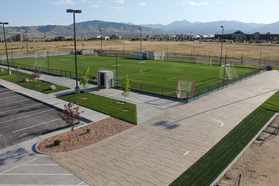 USL Turf Field
The Utah Sports Lodge
Indoor/Outdoor Training Facility

USU Eastern College ID Camp 14+
Dec. 27th Click the link to register!


Nightly Open Play Mon-Thursday
9-11:30pm $5/day
Please fill out this survey and let us know which weekends you can and cannot play league play at the Utah Sports Lodge.
Both Session 1 and Session 2 teams must fill this out, otherwise it will be assumed you can play any weekend - the 2nd week of April.
Thank You
Quesitons Please call or text
801-232-1111 (Rob's Cell)
801-784-1091 (Sports Lodge Cell)
Saturday, December 22
All Teams playing in the winter leagues must fill out this short questionnaire