US Utah Comp Soccer, LLC: Welcome
WELCOME TO USUCS.COM


2016 Ice Breaker Soccer Tournament Feb 13 & 15
Online Waiver is now posted. This is required by all participants listed on the roster inlcuding coaches and players.
 
Schedules to be posted Feb. 1, 2016
Click "Schedules and Standings"


US Utah Comp Soccer has teamed up with Utah Sports Lodge to offer indoor/outdoor training, leagues, camps and tournaments year round for all ages youth-adult of any skill level!  
  UTAH SPORTS LODGE
Indoor/Outdoor Training, Leagues & Tournaments!  
http://www.utahsportslodge.com/


Handout:
2016 IB USSSA Sanctioning Form
Ice Breaker Waiver, click the black bar at the bottom of the page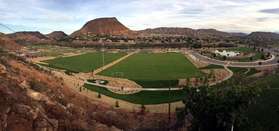 2016 Sullivan Soccer Complex!