US Utah Comp Soccer, LLC: Welcome
2018 Ice Breaker Soccer Tournament Feb. 17th & 19th
WELCOME TO USUCS.COM
2018 IB Online Registration is now active!
Note: The IB Tournament will eliminating 9 of it's less desirable fields.
If you would like to attend the 2018 tournament
please register early to secure a spot.
Please see 2018 fields for an updated field list.
Handout:
2016 IB USSSA Sanctioning Form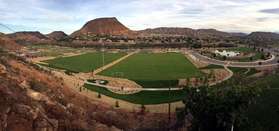 2016 Sullivan Soccer Complex!