Upper Dublin Baseball: Welcome
Thursday, January 19
2017 Spring Teeball & Baseball Registrations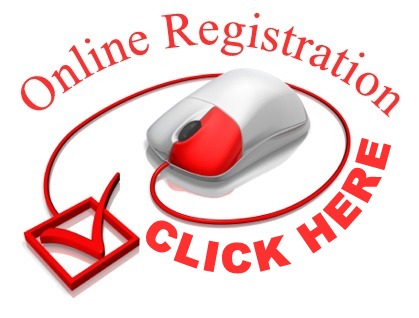 All registrations for Spring Tee-ball and Baseball are done online.
Travel baseball teams were selected this past fall. You should register for travel only if you have already tried out and have been offered a spot on a team.
Registration fees this year are $95 for tee-ball, $125 for intramural and $240 (8U, 9U & 10U) or $290 (11U, 12U & 13U) for travel.
IMPORTANT - REFUNDS: Those signing up and requesting a refund during the regular registration period may withdrawl and get a full refund. Those requesting refunds during the late registration period will be given a refund less a $25 administration fee. NO REFUNDS WILL BE ISSUED BEGINNING A WEEK PRIOR TO TEAMS BEING SELECTED. Refund requests must be made by email to info@udjaa.com. All requests will be promptly acknowledged. If you don't get an acknowledgment please assume your request has not been received.
Tee-ball is for girls and boys currently in kindergarten or a school-year away (Sept 2017) from entering kindergarten. It pretty much is baseball while hitting oiff a tee. As we approach the end of the season,coaches may begin to pitch (more like toss form a close distance) a ball to the girls/boys.
AAA is our league for 1st and 2nd graders ..... it starts as machine pitch, but most coaches prefer to switch to a coach pitch from the mound as the season progresses and the players get more comfortable with the game. You can request player and or coaching pairings ..... we will do the best we can to accomodate those requests (although we can't ganrantee it will happen).
Rookie League is for the 3rd & 4th graders .... it pretty much is competitive baseball with some rule age-based adjustments. We no longer be able to accomodate requests for player or coach pairings (coaches are paired with their sons ...max 3 coaches pre-assigned pairings per team). Teams are selected by a player draft (scheduled for March 20th)
If you have any questions about the baseball and teeball programs please email us at info@udjaa.com
If you have any questions or problems with the registration process please email us at registration@udjaa.net
PLEASE CLICK THE IMAGE ABOVE TO START THE ONLINE REGISTRATION PROCESS
Tuesday, August 23
2017 UD Travel Baseball - Tryouts
2017 UD Travel Baseball Program
For those interested in playing Travel Baseball in Upper Dublin here is some information that will help you signup for tryouts so you can be included in our improved Travel Baseball Program. Tryouts will be held from September 16 through October 16, 2016.
2016 Highlights:
UD Travel Baseball joined the Babe Ruth/ Suburban and Connie Mack leagues in order to give our young players exposure to more competition. Our first season in the new leagues was very successful resulting in three championships and a second place finish – all teams finished first in sportsmanship, development and love for the game.
9U Made it to the semi-finals in the playoffs
10U Both teams placed first in their respective leagues
11U Placed 2nd in their league
12U Placed first in their league
13U First season for Legion Prep
15U Junior Legion enjoyed it's second season in Upper Dublin
16U Made is to the second round of the playoffs in Connie Mack A league
For 2017 we will continue in the Suburban and Connie Mack leagues. With the renewed interest in our program we will be considering adding an 8U team and a second team at the 9U through 12U level.
Please note that under our new league structure, all players 8U-12U are required to play in our in-house recreational league (this a Suburban Travel team requirement).
Our season for 8U-12U will run from approximately April 1 through June 30. District playoffs and tournaments may be played after this date. Playing Travel Baseball is a commitment, trying out for a team indicates your willingness to commit to the team and be present for games and practices.
Tryout dates:
September 16, 17 18
September 23, 24, 25
September 30, October 1
October 7, 8, 9
October 14, 15, 16
Please contact the coaches listed below if you are interested in playing UD Travel Baseball. Once a final tryout schedule is confirmed, the coach for your age level will contact you directly with tryout information. All players must live within the Upper Dublin Community, played UD Travel baseball in 2016 or must have played the last two seasons in the UD Spring Rec League.
In your email, please include the following information:
Name of Player and Parent(s), Birth Date, School, Grade, Email Address, Phone Number, Street Address
Head Coaches and Age Requirements:
8U Travel Team: No player should turn 9 prior to May 1, 2017. Head Coach Ed Donovan edwardgdonovan@gmail.com
9U Travel Team: No player should turn 10 prior to May 1, 2017. Head Coach Ryan Morris ryan.morris@ice.dhs.gov
10U Travel Team: No player should turn 11 prior to May 1, 2017. Head Coach Jeff Cunningham jrc1441@yahoo.com
11U Travel Team: No player should turn 12 prior to May 1, 2017. Head Coach Jamie Cairnes jcairnes@wsdweb.org
12U Travel Team: No player should turn 13 prior to May 1, 2017. Head Coach Paul Lizell paullizell@gmail.com
13U (Legion Prep) Travel Team: No player should turn 14 prior to May 1, 2017. Those interested in this team contact Jane Lizell jlizell@gmail.com
14 – 15U Junior Legion: Head Coach Jim Garner jimgarner17@gmail.com
16U Travel Team: No player should turn 17 prior to May 1, 2017. Those interested in this team contact Jane Lizell jlizell@gmail.com
Any questions or for more information please email Jane Lizell jlizell@gmail.com.
We are looking forward to continuing or great program in 2017!
Thank you,
Tim Brink UD Travel Commissioner
Friday, January 9
Baseball Frequently Asked Questions
Q: What's the time commitment?
For intramurals, the season runs from the first week of April until about the second week of June. You will have practice or a game one night a week, and on Saturday (Grades 7 & 8 - we avoid Saturday's as much as possible, but there could be some Saturday games). Practices are typically 1.5 to 2 hours, and games are about 2 hours - but remember - baseball is timeless!

Q: My child is not enrolled in pre-kindergarten. Can they play?
Yes they can, if they are 5 by September 1, 2017. Other than 5 year olds (Pre-K or not) until the travel teams begin at age 8, we group our teams strictly by grade in school.

Q: Can I request a specific coach or for my son to be on the same team as a friend?
For Pre-Kindergarten through 2nd grade (T-Ball and AAA Leagues) we will accept requests, and do our best to honor them, although sometimes that is not possible. Starting in 3rd Grade (Rookie League) our teams are selected by draft, so we cannot honor requests. We use an "Open Draft" in these leagues to keep the teams as evenly balanced as possible.

Q: Is UDJAA Baseball the same as Little League?
We are not affiliated with Little League or any other national youth baseball program. However, in establishing the rules for each of our leagues, we have combined the "best of the best" to provide an environment where the boys can learn the game, and learn to love the game.

Q: I have more questions!
Send an e-mail to info@udjaa.com.
SPONSORSHIP IS OPEN FOR THE 2014 SPRING BASEBALL, SOFTBALL AND TEEBALL SEASON
In order to support the rapid growth of our Baseball and Softball program over the last few seasons, the UDJAA through the outstanding support of our sponsors has invested heavily in improving the facilities our kids play on and the equipment they use to play ball.
As many parents know many fields have had complete renovations through the joint efforts of the UDJAA, Upper Dublin Township & our School District in the last few years.
Please consider becoming part of our 2014 Sponsor program and helping us build great programs for the kids of Upper Dublin while also advertising your business in the community & on this website
If you are interested in sponsoring you may do so as part of the registration process if you are registering a child to play in the Spring. If you want to sponsor but don't have a child playing simply click on the link below to print out a form. Further instructions will be on the form.
. Click here for our Sponsorship form.