Torrey Pines Lady Falcons Softball: Welcome
Home of the Lady Falcons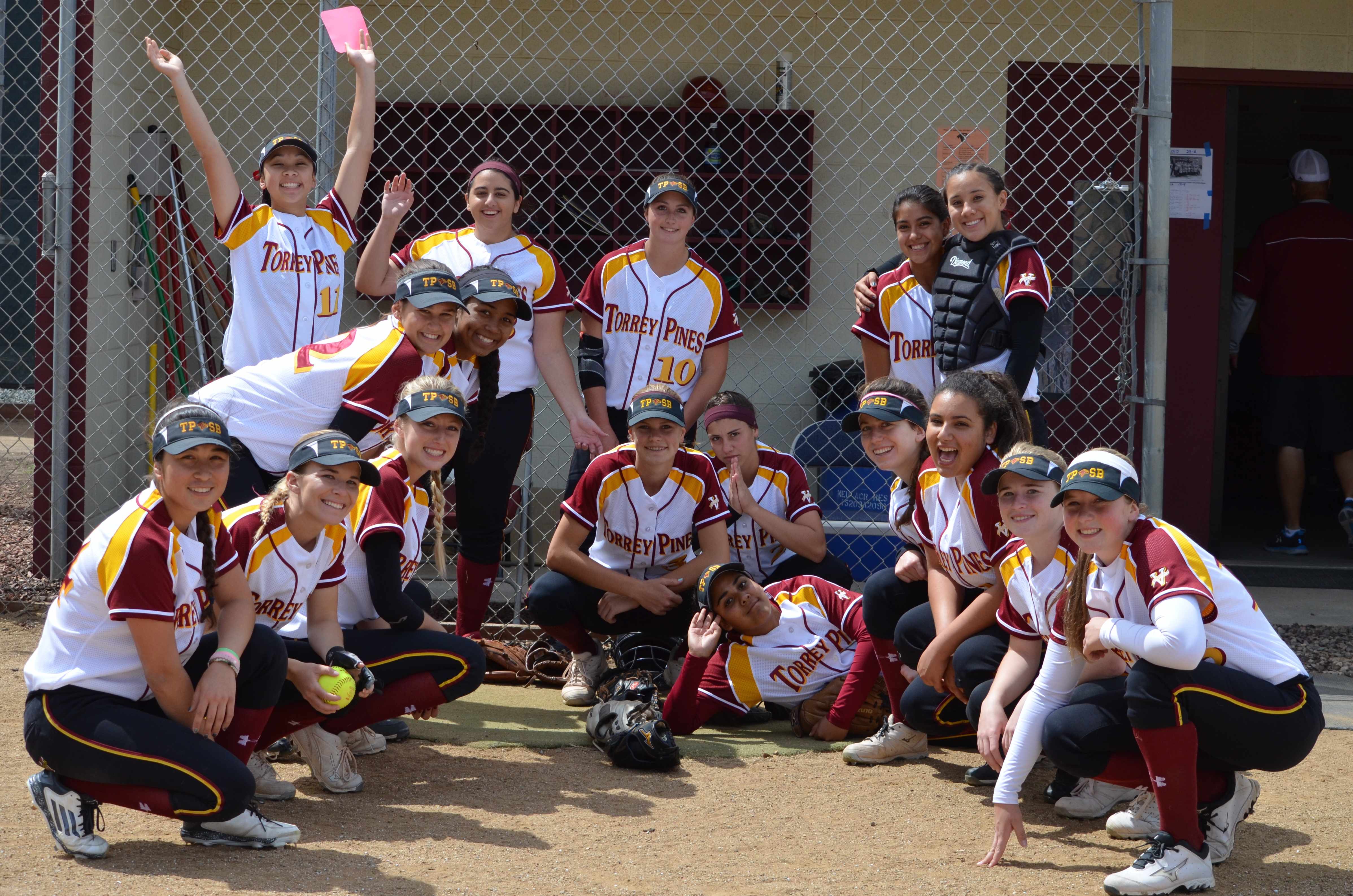 Announcements
Follow Varsity Softball on Twitter - @KKaelber
Important Dates
May 12 - Senior Day!
June 2 - Banquet
Varsity Views
Varsity vs Rancho Bernado (Apr 16)
Varsity vs San Marcos (Mar 24)
JV vs Carlsbad (Mar 22)

1, Torrey Pines 45.61
Mikaila Reyes
The senior captain went 5-for-8 with a double, home run and five RBIs.
She also scored four runs for Torrey Pines.
Prep softball team rankings
5 Torrey Pines 17-9 Count on a slugfest in most games
Prep softball players to watch
Xstaviana Augur Torrey Pines 3B Jr. Run producer since first game
Cassie Kaelber Torrey Pines SS Jr. Bounced back from injury to hit .395
Next Level: 2015-16 college recruits
Torrey Pines' Cassie Kaelber (Illinois - Chicago).
Torrey Pines' Mikayla Reyes (UCSD).
Torrey Pines' Xstaviana Augur (Coastal Carolina).
Prep News (Del Mar Times Aug 9)
Softball standouts rely on each other to help keep Falcons on top of the pack.