Timberwolves Soccer Club: Accomplishments
Tuesday, May 20
March 2014 U15B NHSA Prez Cup Champs
Wednesday, November 13
Fall 2013 U13G D2 NHSL CHAMPS
Wednesday, November 13
NH President Cup Winners Spring 2013... Christa Laycocks U13G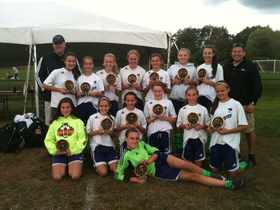 U14 Girls York 2012 Champs!
Monday, October 8
U14 Girls Win at York!
The U14 Girls had a great weekend in York, Maine. They went undefeated in the Harvest Cup. They only gave up a single goal all weekend in regulation play to finish as champions.
Congratulations to Coach Kevin, Coach Mike and Coach Kellie and all the girls for a job well done!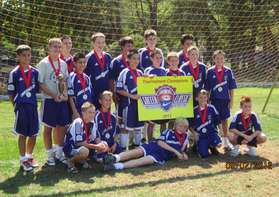 TSC U14B CHAMPIONS OF THE CONN COAST PREMIER TOURNEY
Friday, September 14
TSC U14B CHAMPIONS OF THE CONN COAST PREMIER TOURNEY
Tuesday, September 25
U9BOYS FIRST GAME WIN F2012 SEASON