Grand Rapids: RTVC: Rapids Thunder VB Club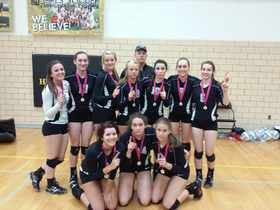 17's Take the Gold in the NCR Area Championships in Duluth
Tuesday, April 28
17-1 Win Gold 12-1 Win Silver!
This weekend the 17-1 team took first place in the Gold division and the 12-1 team won first place in the Silver division at the NCR Championships in Duluth. Congratulations to all the players and to our 17's coach, Guy, and our 12's coaches, Becky and Heather, for a successful weekend of volleyball.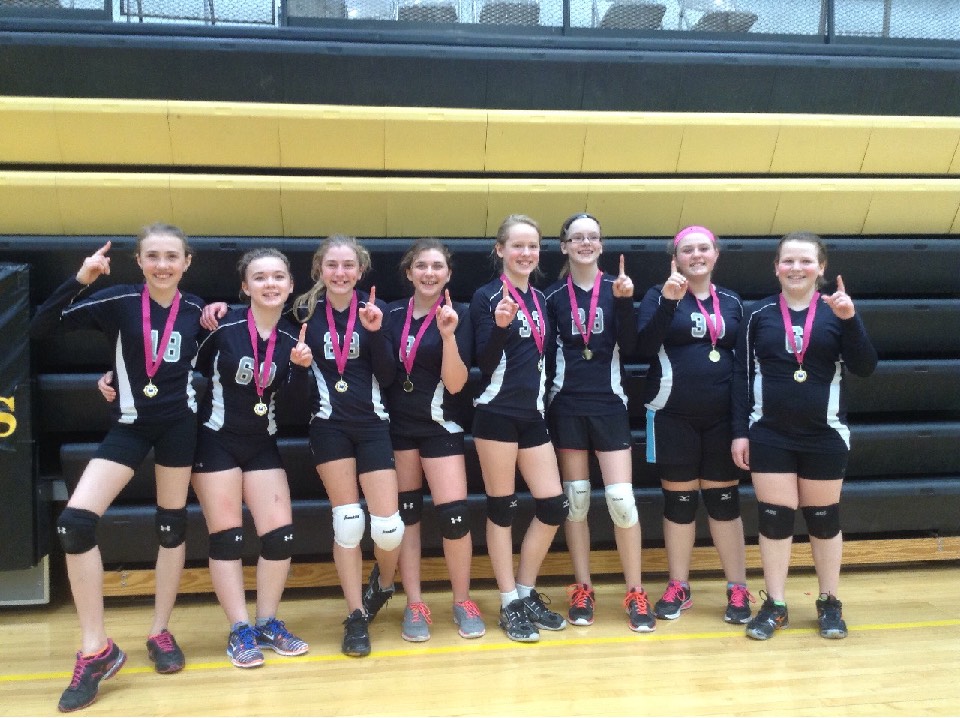 12-1 Take the Silver in the NCR Area Championships!
Monday, March 23
Central Lakes Tournament
Congratulations to all of our teams this
2014-15 Winter and Spring JO Teams