Team Bibby Girlz: Welcome
Sunday, April 7
Team Bibby Girlz Red Varsity Team
is still looking for a couple players to finalize our roster
contact coach Rey for a tryout.
TEAM BIBBY GIRLZ is a non-profit, 501(c) girls basketball organization.
Our goal is to be CHAMPIONS in the classroom, on the court
and more importantly, in the game of life.
Contact: Coach Rey Zelaya, rey23tala@cox.net or (602)541-6229 or (602)540-2870
Sunday, February 24
Adriana Zelaya
Adriana Zelaya added 10, including a pair of 3-pointers.
Westview's Airianna Sesma scored the game's first points, a basket 12 seconds into the contest, and the Lady Knights never trailed. The closest Millennium came was one point at 3-2 and 5-4.
Sesma's 13 points topped Westview. Contreras scored nine and Saylor Grandon had eight.
Grandon led the Lady Knights with seven rebounds.
-This article was found in the AZ Central (http://www.azcentral.com/sports/preps/articles/20130121westview-tops-millennium-in-mlk-classic.html )
- This picture was found in The West Valley View (http://www.westvalleyview.com/main.asp?SectionID=10&SubSectionID=5&ArticleID=43890)
Sunday, April 21
TBG at The Arizona Elite Addidas Spring Classic
Congratulations to the TEAM BIBBY GIRLZ for going 3-1 in the Addidas Tournament.
The only game we lost was to one of the top five teams in the tournament.
Great job girls for playing hard and staying focused on what we are trying to do as a club.
Sunday, February 24
Dre Goulette
Height: 5-7
Position: Point guard
Stats: 12.4 points per game, 2.6 steals per game, 1.8 assists per game.
Shikles remembers Goulette from a couple years ago. The sophomore was looking for suggestions on summer league teams, and Shikles, who plays with Christmas on the Arizona Thunder, gave her a recommendation. Kind of helping the enemy, it seems now."The more work she put in the better she got, and you could notice her progress," Shikles said. "After a month, you could see she was an aggressive and well-rounded player."Goulette leads Arcadia scoring 12.4 points while shooting a team-best 48 percent from the floor and also records a team-best 2.6 steals. She's taken over the point after being the first player off the bench as a freshman. Her offensive game has become more polished — mostly 3s and layups, she said — as reflected in her scoring average "It shows that I worked really hard, and I earned my spot," she said.
-This picture and full article can be found on http://www.azcentral.com/sports/preps/articles/20130131five-young-stars-playing-above-beyond-their-age.html
Sunday, April 7
2013-Cactus Slam Consolation Champions
Sunday, February 24
Saylair Grandon
---
SAYLOR GRANDON, right, of Westview vies for a rebound with Millennium's Kylee Reibel Thursday. Grandon had 18 points and 12 rebounds to lead the Lady Knights to a 60-46 win in the section semifinals. View photo by Michael Clawson
- This picture and aritcle can be found on http://westvalleyview.com/main.asp?SectionID=10&SubSectionID=5&ArticleID=44002
Sunday, January 27
Quynne Huggins Scores 1000 points!!!!
Quynne Huggins scores over 1000 points in just her second year in high school.
Congratulations Quynne. We are proud of you.
Sunday, February 24
Haley's Almost Triple Double
Down one, with less than 20 seconds to play, the Badgers fouled Villeagas, sending the freshman to the line.
"The other night she was three assists short of a triple double," McDaniel said. "She's very competitive. It doesn't matter if it's a card game. She doesn't like to lose. It's very reassuring knowing she'll be at point guard the next three years."
Villegas made both free throws as the Jaguars were eventually able to hold off the Badgers.
- This article can be found in The Foothills Focus (http://www.thefoothillsfocus.com/011613-BCBasketball.asp)
MSNM WESTERN CHAMPIONSHIPS (SAN DIEGO NCAA TOURNEY)
July 28-31, 2012
Team Bibby Girlz Place 4th!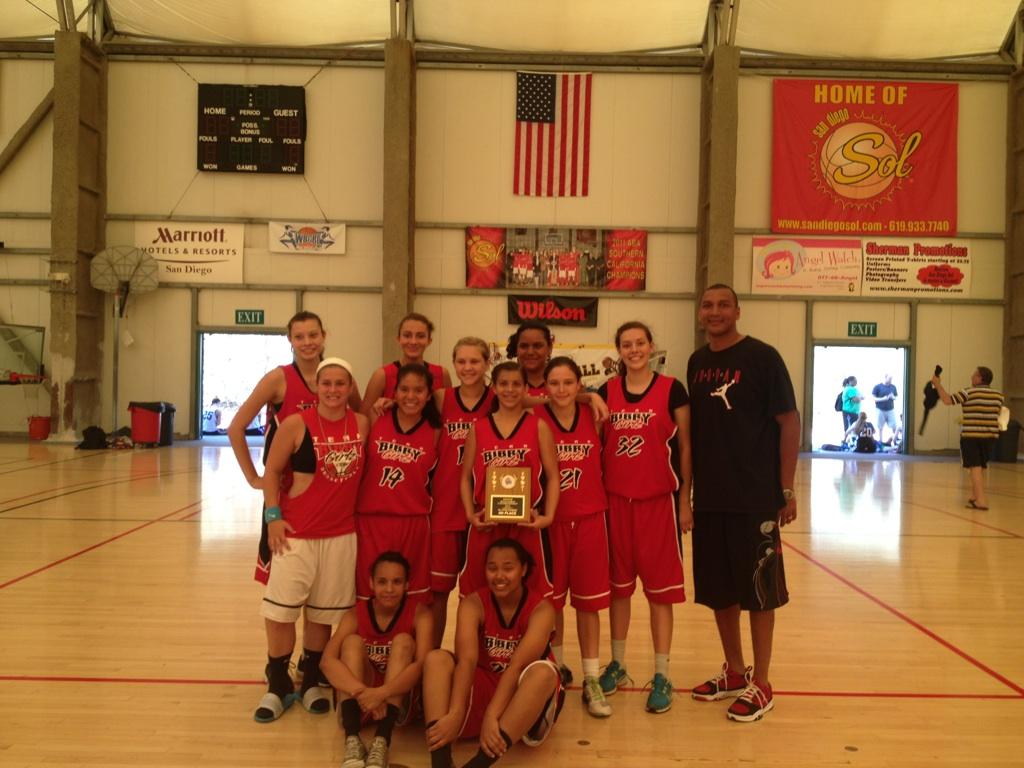 SOUTHWEST SHOWCASE
June 26-27, 2012
Team Bibby Girlz Win Championship!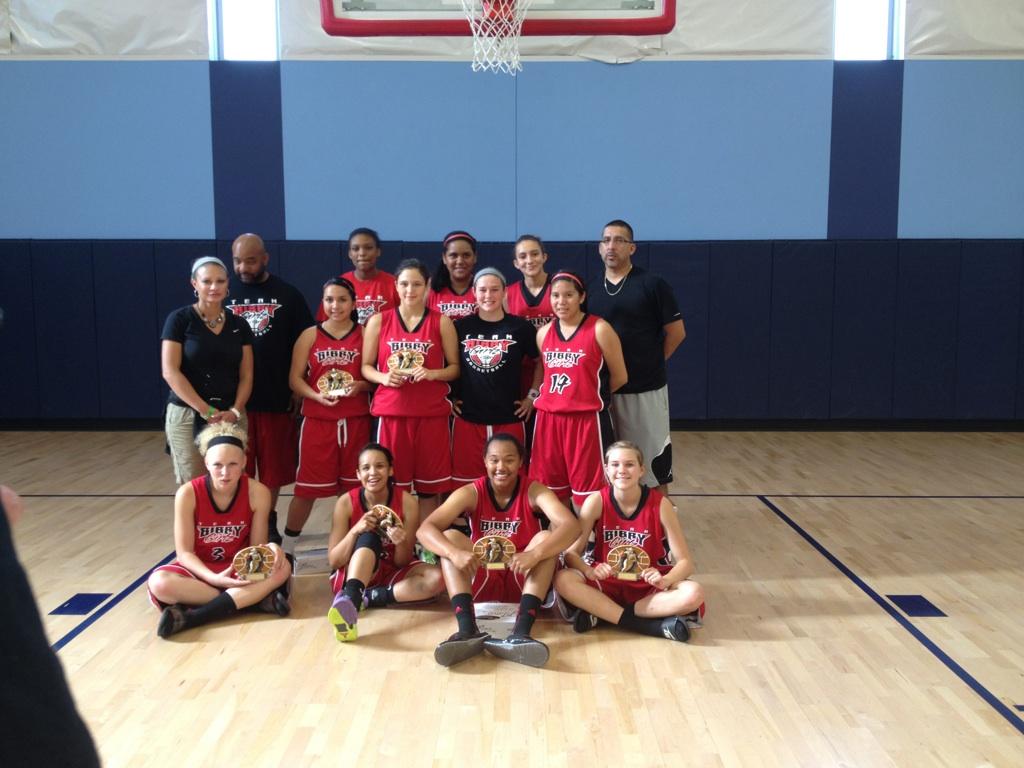 4TH ANNUAL USJN'S ELITE OKTOBERFEST-WEST (Garden Groves, CA)
September 28-30, 2012
Team Bibby Girlz 4-0 at U.S. Junior Championships Tournament in California!