Team Baden 18U-A: Welcome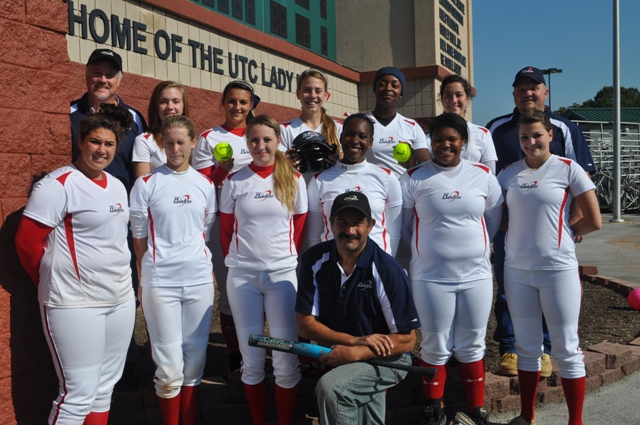 Sharday Smith - Committed to Fayetteville State University, NC
Samantha Laird - Committed to Truett McConnell, GA
Madison Wyngaert - Committed to Union College, KY
Team Baden's Threefold Mission
(1) To develop the skill level of each player through opportunities with positive coaching techniques and workshops provided by Olympic and professional athletes.
(2) To increase their competitive spirit through dynamic practice sessions and intense tournament play.
(3) To assist in the promotion and marketing of players with the desire to play at the college level through contact with college coaches, and to participate in "college exposure" events.
1. We enable and encourage our players to effectively pursue their plans of playing in college.
2. Our partnership with the Multi-State Fall and Summer Exposure Tournaments provides opportunities for players to be recruited in their own backyard.
3.
Previous Teams associated with us have over 95% rate of college offers for their seniors.
The home field for the Team Baden 18U-A is at Zoar United Methodist Church 3895 Zoar Church Rd. Snellville, Georgia 30039
"Champions are Champions not because they do anything extraordinary but because they do the ordinary things better than anyone else"......Chuck Noll
If interested in becoming part of this program, please email wyngaert@bellsouth.net or call Gordon Wyngaert at 770-861-4623.
Player Profiles web page;
http://www.athlete-connector.com/Team/TeamSite.aspx?TeamID=127